One of the most irritating things related to horses is people trying to underestimate equestrians and the efforts that they put on a daily basis with them. A lot of people think that riding a horse is easy. If this isn't enough, they also think that it is not difficult to deliver beautiful dressage and showjumping performances, those involved in horse racing are no less underestimated.
Well, as all of us here know this is definitely not true, their statements come due to a lack of information. These people simply interpret what they see, which is incorrect. That is why every time when someone tries to underestimate people involved in the horse world, the first thing that I tell them is, 'Why don't you give it a try then?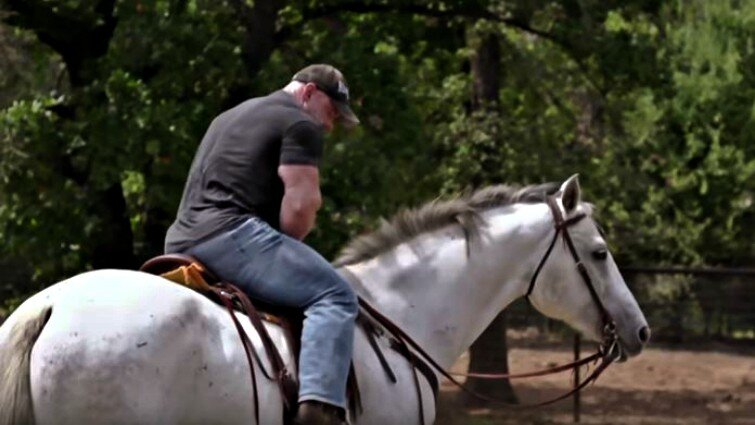 Are you scared or what?' and when some of them do give it a try, most of them regret the statements that they have previously made. That's why we have a perfect video to demonstrate that we should never be overconfident about the statements that we make, we need to make sure to experience things ourselves before judging people who are involved in them. In the video footage beneath this text, you'll see a man falling off his horse.
It is not an unusual thing because accidents happen all the time in this sport, that's why it is considered to be one of the most dangerous sports. The man from this scene is Branch Warren from Generation Iron and this footage was captured by chance on film. However, it shows how hard it is to fall off a horse and the consequences could be really serious. The bodybuilder was trying to act the big man in front of the cameras and he was riding at full speed on his horse.
He ended up flying through the air because he was probably overconfident, telling how he never got hurt outside the gym. Well, you never know what's coming next, especially when you are riding a horse. I want you all to put some effort to make your friends understand how difficult it is to be a good horse rider. Have a look at the video and let us know what you think!