Horses have played a significant role in assisting humans and help to shape the modern society that we live in today. But if once upon a time they were just used to pull logs or as moving vehicles, today horses play an essential in every equestrians' life. They are absolutely excellent animals and therefore it is very important to know more about this unbelievable creature because only if we know them perfectly we can give them all the credit they deserve.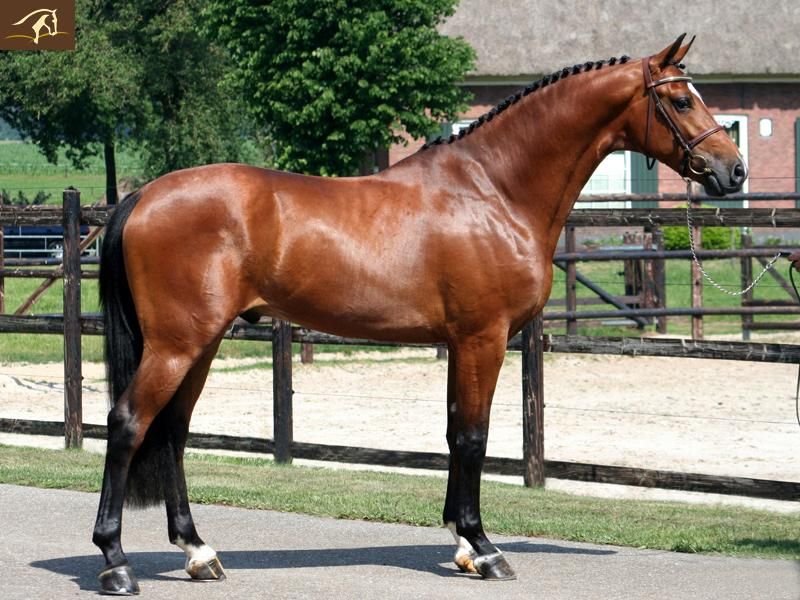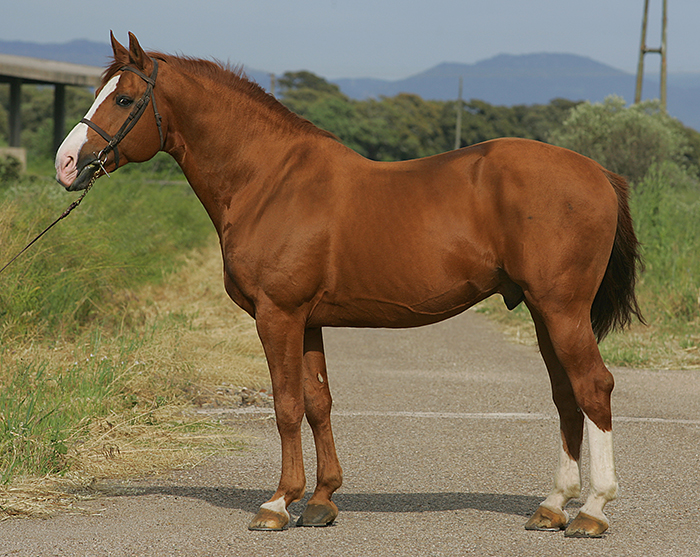 Although they're all very wonderful we must say that they are all distinct from each other and each type of horse has a particular purpose or a task to do. The 'hot blood' and 'cold blood' labels can often mislead people, given the fact that all horses have the same blood temperature, which is around 38º C. These terms are defined through the horse's temperament and the tasks they perform, and not through the blood or temperature that they have. Below we are going to show you everything you need to know about warmblood horses and coldblooded ones. After reading these facts, I'm pretty sure that you will know and understand horses better.


Warmblood Horse
Warmbloods are a team of middle-weight horse breeds that was founded in Europe. They were bred by mixing the Arabians and Thoroughbreds with carriage or war horses. The outcome was a breed bigger than the hot-blooded but more elegant than the coldblood horses. Their nature of warmblood horses is in-between the cold and hotbloods. Warmblood is used to define a medium-sized horse, and it also relates to the temperament of the horse. Warmbloods are the most successful horses for leisure riding all over the world. They are beautiful, solid, bright, energetic, persevering, powerful, and extremely hard-working.



It comes as no surprise that they always shine in disciplines such as show-jumping or dressage. The Cleveland Bay, Quarter Horse, and Hanoverian are some of the most famous warmblood horses. Warmbloods are just as their name symbolizes. Warmbloods is a middleweight horse that was developed by mixing a hot blood light horse with a cold blood draft horse. Today, these are the types of horses you will see in different tournaments all over the world. Due to the warmbloods constant interaction with people, they have become some of the most intelligent horses around. This special blend of characters gives the athleticism of the hot-blooded Arabian or Thoroughbred while adjusted with the laid-back nature of a working horse which is "cold-blooded."



Coldblood Horse
Coldblood horses are large and heavy draft horses with an even-tempered and calm nature. They are oftentimes named "gentle giants". Their coat, their mane, and their tail are very compact and they usually have thick clumps of hair around their ankles. Therefore, they are optimally equipped for critical and cold weather and have a willingness for work. The most famous coldblood horses are draft horses. Breeders carefully created these horses to do work on farms, pull plow, wagons, plows, and they do it so efficiently. Some of the most famous and beloved American coldbloods horses are the Budweiser Clydesdales. Usually, draft horses measure over 1600 lbs, are 16 hands tall or more and can pull twice their weight for small distances.



These beautiful horses are known by many for their friendly nature and level-headed attitude. The horses are not fit for regular leisure riding, dressage riding, or showjumping. Despite that, coldbloods are also showhorses: They show their power in competitions that involve the pulling of heavy carts. It is difficult to make a coldblood lose its temper. They are very calm and hardly ever spook. Many people assume that the horses are headstrong, stubborn, and dull, just due to their fleshy appearance. However, they are very radiant, well-tempered, and trustworthy. In ancient times, coldbloods were only used as workhorses. They have assisted the farmers to pull the plow or carts with food stocks and other resources.



Coldbloods were also used as war horses because they were able to carry a massively armored knight. Nowadays, coldblood horses largely work in forests, as they are able to drag heavy tree trunks through measures that cannot be transferred with forestry vehicles. Many coldbloods have been put on the record of endangered working animals. Since machines and tractors have become more valuable in agriculture, the coldbloods are no longer required that much. Hence, the number of breeders has declined, but currently, specific breeding actions are being planned in order to stop the extinction of the breeds. Some of the endangered coldbloods are the South German Coldblood, the Rhenish German Coldblood, the Black Forest Draft Horse, the Schleswig Coldblood, the Palatinate Ardennes Draft Horse and the Noriker (Austrian breed).