Horses do know how to have fun and how to relax as well. They enjoy their playtime but they also know how to get the most out of their rest as they lay down on the grass and just chill. They communicate with each other but we don't know their language, we just know what we see and what they show us.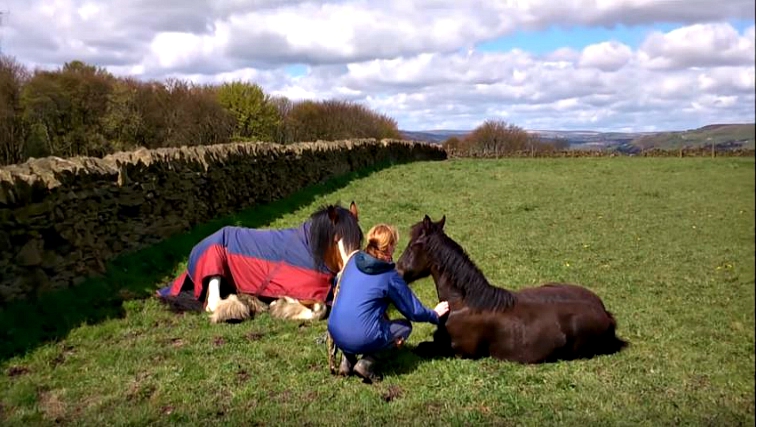 What you are going to watch in this video is a Clydesdale and a Friesian lying and relaxing on the grass with their owner around them. They seem to be having a great time until the Friesian decides to get up. It looks like the Clydesdale doesn't want to get up and join his friend but prefers to enjoy his time relaxing and lying on the grass. But the Friesian wants his friend to get up along with him but it looks like the Clydesdale doesn't want to join him despite the efforts from the Friesian.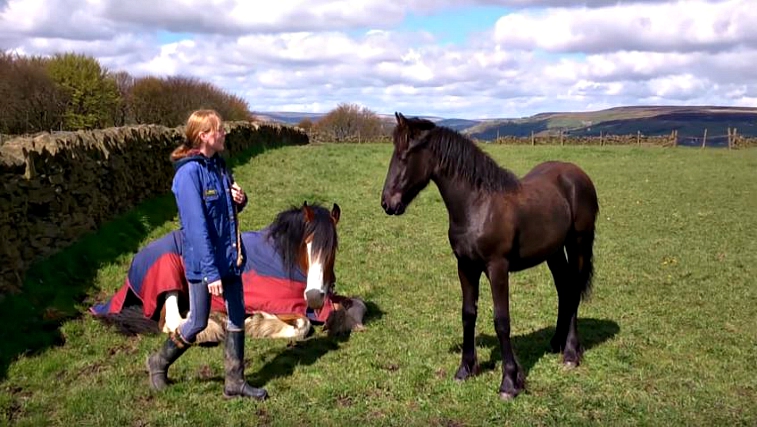 Then the Friesian does something no one expected and even the owner finds it funny saying 'I saw you do it.' To everyone's surprise the Clydesdale gets up as if touched by a magic and joins his Friesian friend. Watch the video till the end!