There is nothing more majestic than watching Percherons, Clydesdales, and Shires pulling giant hitches as if they were little carriages. This is what Britt Draft Horse Show in Iowa offers us. The 37th annual Britt Draft Horse Show is held at the Hancock County Fairgrounds, Britt, Iowa, on August 31st – September 2nd, 2018. The show featured eighteen of the finest Belgian, Percheron, Clydesdale, and Shire six-horse hitches in North America.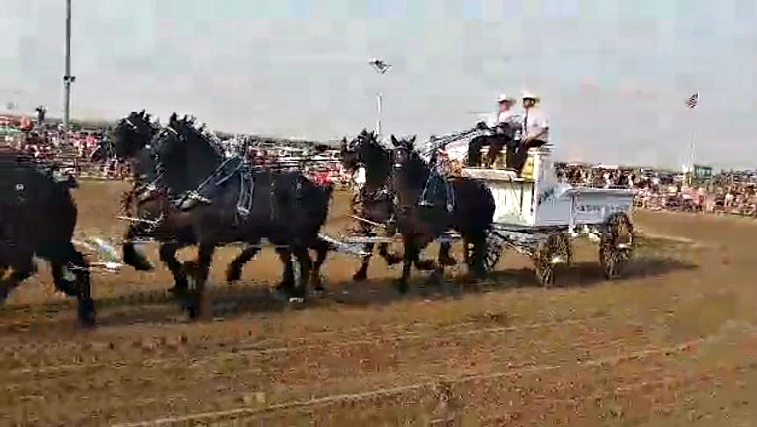 In today's fast-paced world, many people do not have the opportunity to relax and enjoy a weekend that reminds them of days gone by. But, that opportunity exists in Britt, Iowa every Labor Day weekend. For many Iowans and others from a rural background, the draft horse is a symbol of their heritage. But, the era the draft horse represents is one that has come and gone in less than a century. The Britt Draft Horse Show is a window to that heritage.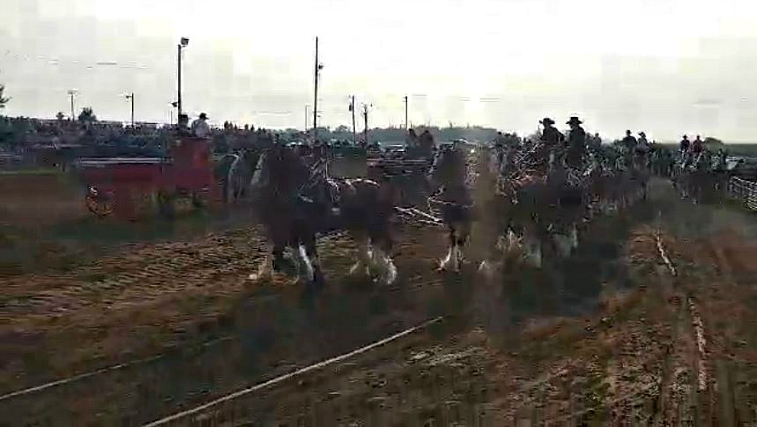 The video was posted on Facebook by Gener Linse with the description: "Little different view than normal! Inside the wagon for the lineup of the Supreme Six Horse Hitch on Sunday! Marc Pittman took 2nd place in his heat on Satuday and 4th place overall out of 18 hitches on Sunday! This was the Pittman Percherons first year showing in Britt Iowa and showed against hitches from all across the Nation!" Watch and enjoy the video!
Little different view than normal! Inside the wagon for the lineup of the Supreme Six Horse Hitch on Sunday! Marc Pittman took 2nd place in his heat on Satuday and 4th place overall out of 18 hitches on Sunday! This was the Pittman Percherons first year showing in Britt Iowa and showed against hitches from all across the Nation!!

Posted by Gener Linse on Monday, September 4, 2017