Everyone loves a good wedding. Whether you're incredibly close to the bride or groom, or if they're just acquaintances, it's always so wonderful to see two people who love each other make the biggest vow of their lives. And for anyone who has ever planned a wedding before, you're well aware of just how hard everything is.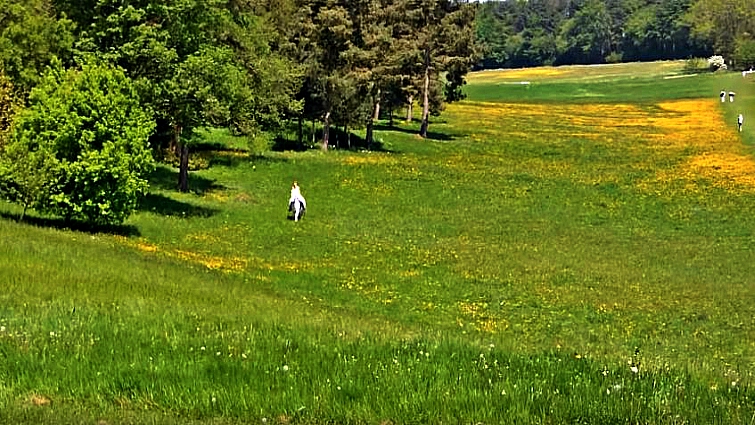 From finding a wedding venue, to worrying about the wedding photographer, the wedding dress, the tuxedo, the catering, it always seems like there's something else to add to the impossibly long list! But one bride seems to have decided she's going to do things her way. As the music begins to play, it becomes apparent that the bride is totally missing!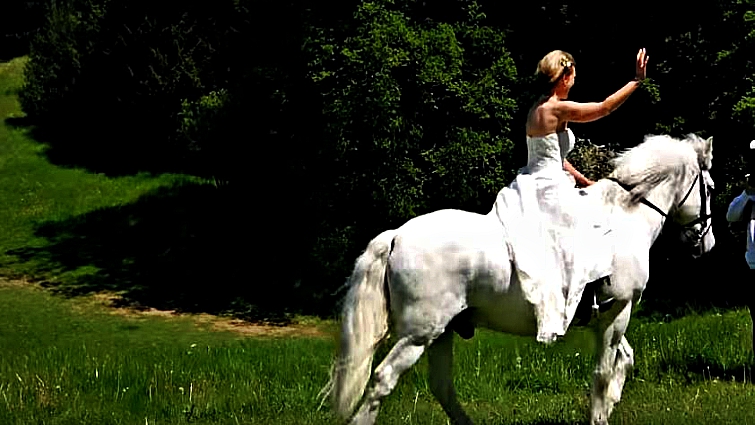 With the groom standing out all on his own, a lot of people would understandably worry that perhaps this bride got cold feet and left her groom at the altar. But a few seconds later, a slight white speck appears in the meadow. As the speck grows inside, eventually it becomes clear that this bride has not run away from her groom, in fact, she's galloping straight to him.

She might be a little bit late, but it's better late than never! The bride really shows off her skill at riding a horse. Not only does she look at ease on top of her beautiful animal, but she looks beautiful in her wedding dress. Wouldn't you just have loved to be a part of this wedding? Let us know what you think about this entrance in the comments. If you like it, please make sure to share it with your friends so they can watch it as well.