It's summertime, and that means a few seasonal fixtures have taken over the family yard. Perhaps your kid or grandkids have made use of their wading pool. The barbecue has most certainly been getting its use in recent months, and there may or may not be some lawn chairs folded out for sunbathing.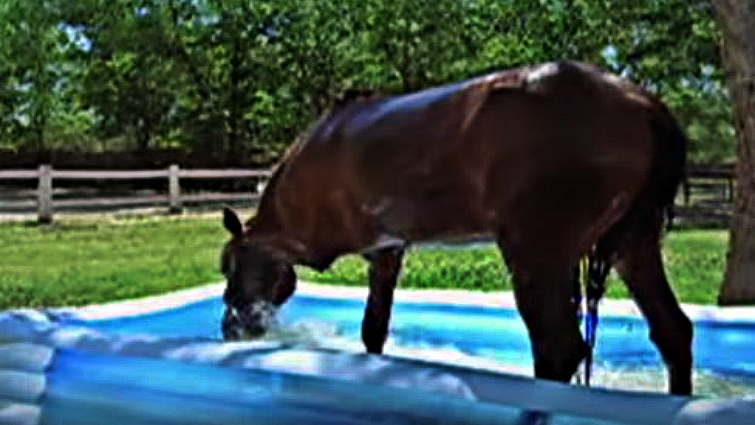 Naturally, this makes it nearly irresistible for animal friends not to get in on the fun, too. Just look at the horse in the video below to get an idea of what I mean. A family's horse approached an inflatable kiddie pool barely large enough for him to stand halfway inside it and began kicking up water. "What are you doing, Duke?" as a reasonably confused father while his child giggles were off-screen.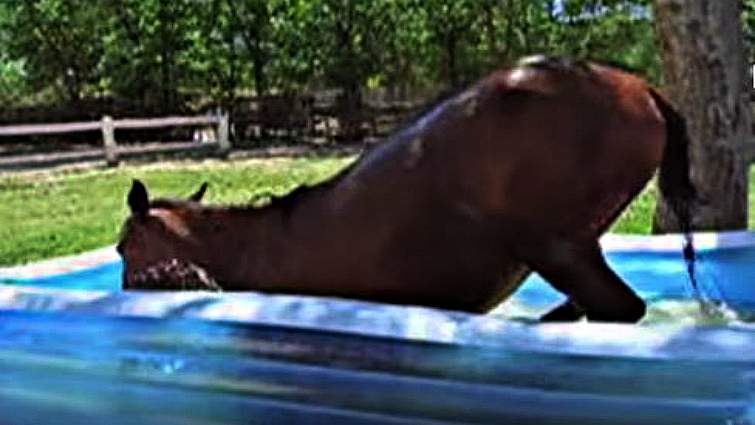 "What are you doing, buddy?" But Duke doesn't have any interest in his family's curiosity. Deciding he quite likes splashing around in a pool for children a quarter of his size, Duke goes all in and starts kicking up water everywhere and makes a huge mess that everyone thinks it is hilarious; probably it is not for the pool owner.

The commentary while all of this is happening is almost as fun as a massive horse splashing around like the puppy dog in this video. But that doesn't stop him from taking a load off and decides that his owners have the right idea with this whole pool thing.