There's not a single person who doesn't love Arabian horses, not only they have a fascinating beauty but they manage to become the center of attention wherever they go. The Arabian horse breed has a long and rich history and over the years they have given their beauty, courage, and intelligence to nearly every light horse breed that lives today. Many pony and warmblood breeds also include strong Arabian amid their relatives.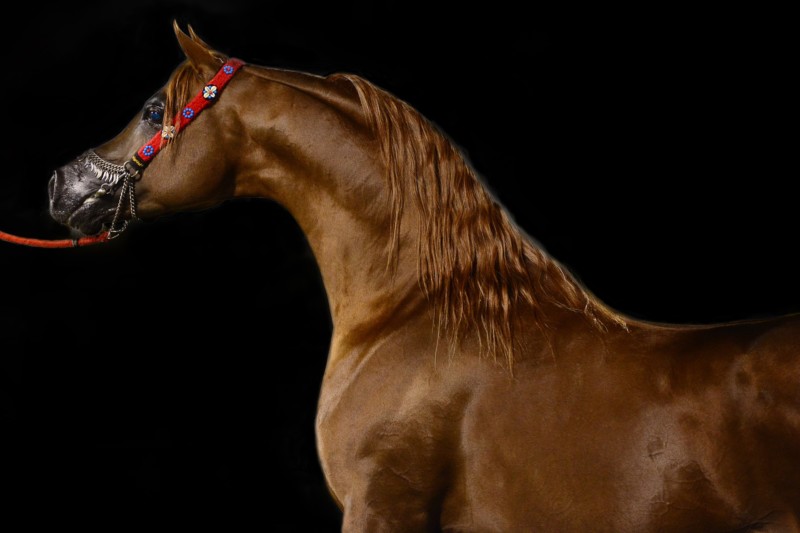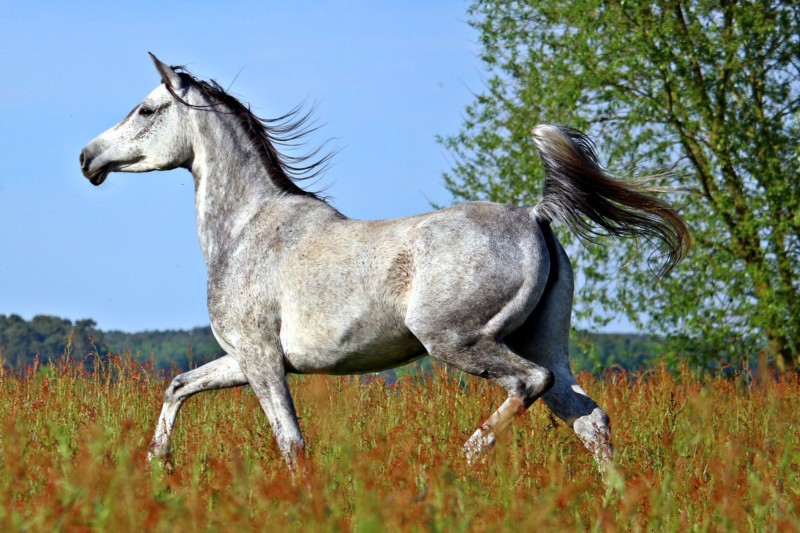 Its stunning beauty and calm temperament have made it a successful breeding horse for all the ages and perfect for both domestication and competitions. With their carefully dished face and a gorgeous body, they are also adored for their unique and distinctive looks. Arabians are very known for their friendly character and are one of the most faithful and devoted horse breeds. For anyone who want to know more about this beautiful breed, we decided to show you some of the most interesting facts about this breed, you most likely didn't know. Keep reading to find them out!


1. Arabians Are The Oldest Breed In The World
Arabian horses are one of the oldest horse breeds in the world and there is archaeological testimony that indicates that the Arabian Horse begins over 5,000 years ago in the Middle East. But they made their all over the world very quickly. During war and negotiations, they first were imported to the West and grew fast through breeding and domestication. Due to the fact that they are the oldest horse breed, they were also the original breed to be domesticated.


2. The Arabian Horse Origin
As the name indicates, this horse breeds originates from the Arabian Peninsula where they were developed by Bedouins and Arabs. The main intention of breeding Arabians was to train them to be war horses which were capable of long travels and quick attacks on opponent camps. That's why the Bedouins took such good care of them and were even often allowed to share the camp with its owner. This close relationship between man and horse permitted the breed to become amazingly smart and very friendly toward humans.


3. Ancestors For Most Horse Breeds
As we mentioned before, the Arabian horses are among the ancestors of most new horse breeds. Thoroughbred, Quarter Horse and Orlov Trotter are some of the most popular light breeds which are linked to the Arabian horse. The primary goal of cross-breeding was to give birth to more strong and more athletic horse breeds which were far more flexible and smart than the common Arabian horse.


4. Rare Skeletal Structure
One of the most unbelievable features of Arabian horses is their unique skeleton. They are born with one less lumbar vertebra, rib, and tail bone. This looks like a health issue, but Arabians are known for their unique genetic traits and are still one of the most healthy preferred equine breeds.


5. The Arabian Horse's Look
The most significant Arabian Horse features are its distinctive looks. You recognize an Arabian horse as soon as you see one just because of its distinguished appearance. Arabians are one of the most wonderful breeds and each step they take shows their beauty, stamina, and royalty.

6. Arabian Horse Height
Arabian horses are usually shorter in height when opposed to other horse breeds. Although their height falls under the height span of a pony, they are still considered horses. That's because they have muscular bodies and unique genetic features that are not found in ponies. Their solid bone mass is one of the motives they are usually compared to more powerful and taller horses.


7. Dietary Necessities and Manners of an Arabian Horse
Arabian horses were originally bred to be war horses that's why they could stay longer periods of time without food, water, and repose. This evolution resulted in improved durability and lung mass. It is recognized that Arabian horses demand less food compared to other horse breeds. This is because of the fact that these versatile horses instantly adjusted to their hard conditions in the desert and maintained their diet efficiently.


8. Excellent in Endurance Racing
Arabians have exceeded in many equestrian disciplines and continue to display their talents in endurance riding championships. Arabian horses are well known for their quickness, stamina, and speedy movements which help them win first place in many professional competitions. But they also shine in almost every equestrian competitions, both English and Western. Power in physical tests and presentation of exceptional strength makes them an incredible horse breed.

9. Arabian Horses' Versatility
Their intelligent character and versatility make Arabian horses ideal in many fields, including the fact that they stand among the best horse breeds for domestication. It is one of the motives that many horse owners keep them as a farm or workhorse.