Sandra Beaulieu has committed her life to creating astoundingly beautiful dances with her horses. Watching the video below, you'll see the incredible bond that she shares with this majestic creature. From the moment she raises her hands and spreads her wings until the final second of this gorgeous video, you just won't be able to stop watching.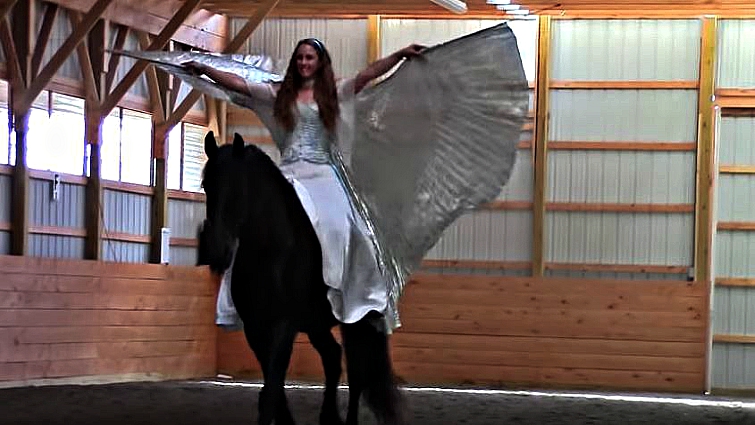 Along with the powerful music, Beaulieu has perfected her passion, riding horses with the most subtle aids that she can. She studied for 15 years at a professional dressage academy, learning how to ride horses of all breeds, sizes, and temperaments. Using the most loving and caring of training techniques, Beaulieu has created a whole new school of thought in the world of dressage dancing.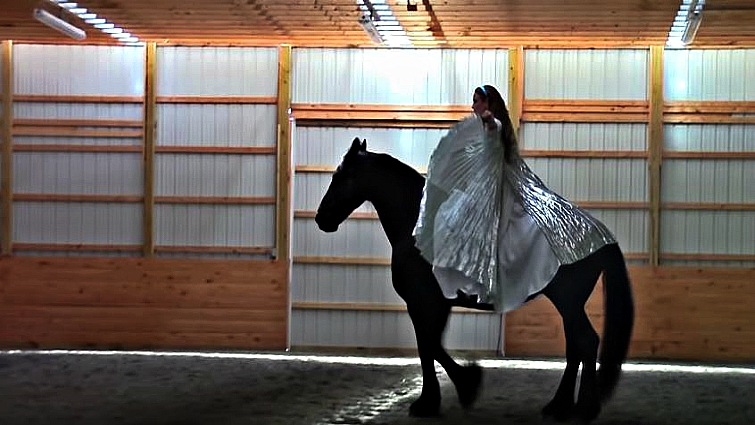 Ensuring that the horse's experience is as positive as the rider's, she often rides with a bitless bridle, on a bareback pad, and sometimes even completely bridle-less; these horses are all treated with the love and respect that they deserve to be given. Mounted on her 13-year-old horse Douwe, this is the first time the pair have performed their "Wings of Isis" dance routine without a bridle, and it's quite obvious that these horses are incredibly well-trained.

Make sure to watch this enrapturing video if you want to see what it looks like when a human and horse spiritually become one. Beaulieu has done wonderful work here, and we're happy that the safety and happiness of her beautiful horses are her main priority. What a talented woman and horse duo! What did you think of this amazing dance? Let us know in the comments below!