There's nothing more exciting than when a new creature comes to life. Newborn babies bring happiness to our lives and make us feel like anything is possible. In the incredible video shown below, you will see a wild horse who is minutes old and the first thing she has to do is stand up on her feet so that she can nurse.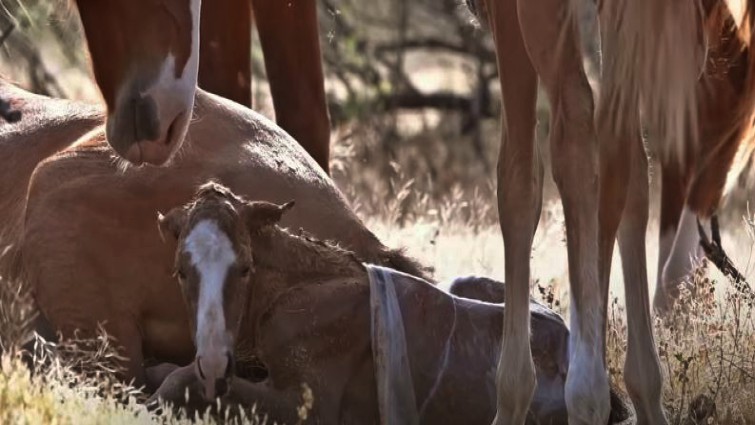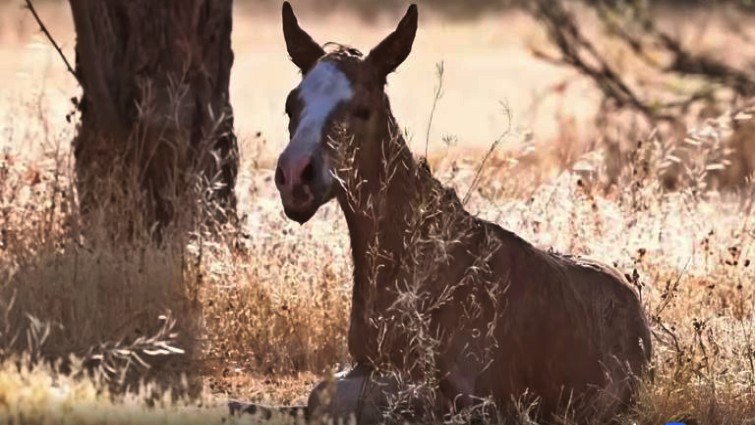 The video was captured in Salt River, Arizona, a place known for its beautiful wild horses in their natural habitat where they roam free. Her mother and brother encourage their precious baby to get up but as you can notice, she is struggling to stand on her feet.


After several attempts, with her mothers' help, she manages to get up. The mare is her guide in the first moments of her life and there is nothing more touching to see this incredible bond between a mother and her newborn baby.


As soon a she got up, she got her first milk and looks healthier and stronger. The family looks beautiful together and they bonded quickly with each other. We can all admit that family is the most valuable thing in anyone's life and there is no bigger love than that between a mother and her child.


There are no right words to define this unbelievable bond, but I think that we all accept that it is a kind of affection that never ends no matter how many years go by. Watch the beautiful video of this baby wild horse taking his first steps.