There are hundreds of horse breeds, more than 350 throughout the world but unfortunately, some of them have become very rare during years due to complex factors.  Some horse breeds are disappearing from the universe day by day and have become endangered because some of the exemplars were simply difficult to breed or they didn't present features suitable for a particular purpose and other rare horses are considered this way because of their highly admired for beauty, the respective horses being grown especially for shows and races, but they are not necessarily rare.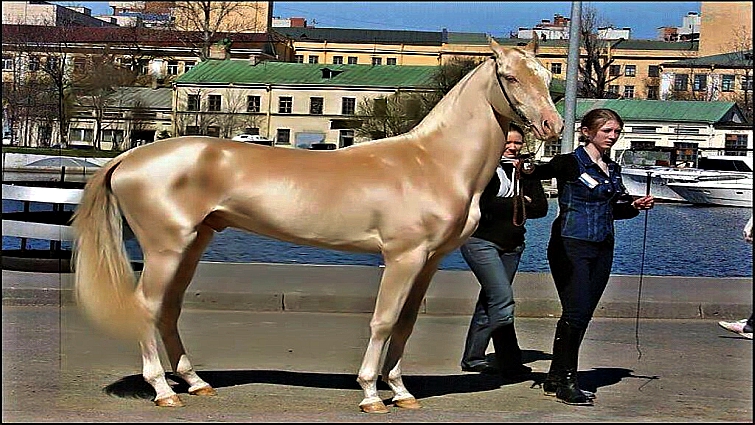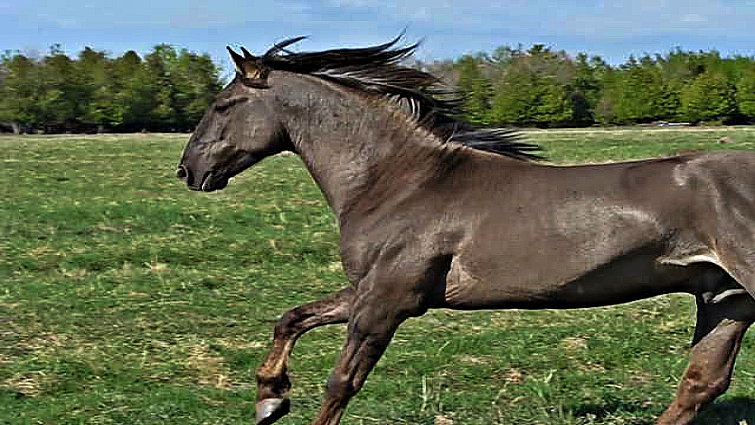 I'm pretty sure that rare horse breeds are one of the most argued topics among horse lovers in their equestrian forums. Most people will probably know the name of these rare horse breeds but they do not have much information about their history and specific characteristics. In this article, we are showing you some of the rarest horse breeds of the world and decided to present you only three of them because the rest we will leave it as a surprise so you can watch it in the video below.



1.Akhal-Teke
Akhal Teke's origins come from Turkmenistan. They are the powerful, rebellious and passionate horse. The younger ancestors of Akhal-Teke were golden, but now it is one of the few horse breeds that comes in a wide range of colors which include bay, chestnut, palomino, gray, raven black and dun. The breed stands for 14.2 to 16 hands, and the weight is average in 900 to 1000 pounds. They are used initially by nomadic tribesmen of Turkmenistan for transportation and also for dressage, show jumping, pleasure riding, and long-distance racing.



This kind of horse is known universally for its speed, strength, calm, and of course, its elegance.  It is also one of the oldest breeds of horses in the world that still exist today. The originators of this breed are thought to have bred this horse more than 3000 years ago! It is also said that the Akhal-Teke is a direct descendant of the Turkoman horse, a breed that is now completely extinct. The Akhal-Teke is listed as threatened, which is remarkably unique with domesticated animals. This beautiful horse always looks super shiny and bright no matter what the color.



2.Sorraia
Sorraia is also one of the most unique horse breeds in the world, particular to the Iberian Peninsula, in the area circling the Sorraia River in Portugal. Before the breed was commonly identified by the locals as "zebro" or "zebra". This is because newborn foals were born with hair that would lay in stripe-like patterns. This horse breed is associated with its old features and they lived out in the wild on a large farm until 1999.



When foreigners discovered them in 1920, few could believe that a wild horse subspecies had endured in Europe for that long. This entire breed was isolated and unknown to science for such a long time that we don't really know much about their past. What we've found out is that they share similar characteristics with Mustangs in the western part of the United States. This breed is almost extinct now, with less than 200 horses registered alive in 2007. They can be found in Portugal, but also in Germany, where they are used for several things like herding bulls, dressage riding or light harness.



3.German Forest Horse
The origin of this beautiful breed comes from Germany and it can be linked with other names as well such as  Schwarzwalder or Kaltblut or Black Forest cold blood but it is widely known by people as the Black Forest Draft Horse and is considered as a short but very strong draft breed with an unusual fertility rate and a long life measure The horse stands for 14.2 to 15.3 hands, and the weight is average in 650 kg. The breed is small to medium size and mainly used for work in the forest, riding horses and pulling carriage and carts.



Even though they are tough, this breed is sadly almost extinct. This breed was used almost completely for forestry work because of their enormous power, tolerance, and soft temperament. The most natural color for their body is a dark chestnut with a flaxen mane and tail, but they can also be gray or bay. They began to decline during the 20th century when their jobs were taken by machines. Back in 1981, only 160 registered broodmares were reported! The rest are scattered in different private breeding facilities.