Joyce lives on a 20-acre farm in Prentiss, I called Last Stop Horse Rescue. Her resident family includes cats, dogs, a goat, a lamb, and nearly 30 horses. Joyce dedicates her life to taking in horses that had been abused and neglected. Angel is just one of these horses, and her story is incredible. Angel was rescued during a state animal seizure. She came from deplorable conditions and severe neglect.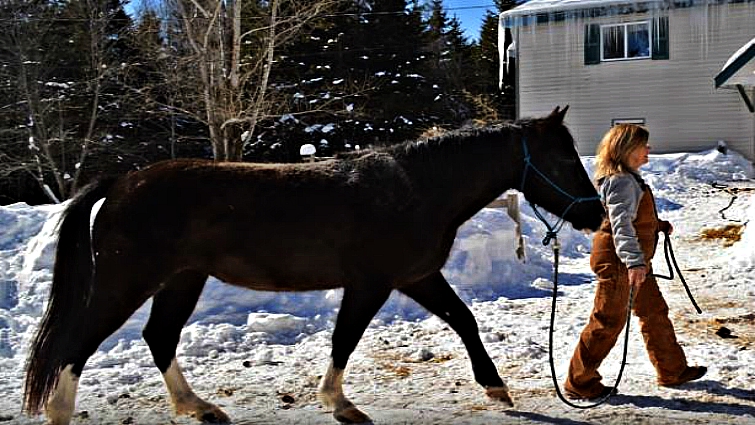 The beautiful black horse was particularly fearful, to the point she was kept in a fenced-off area for comfort. Little by little, Joyce — who had the innate ability to read her behavior — fostered a connection with Angel that grew and flourished. Soon after Angel arrived at the farm, Joyce learned she had had a foal who passed away.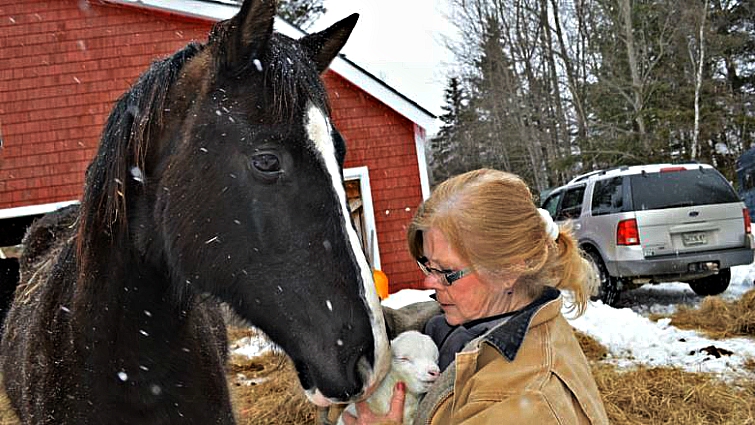 Joyce realized the death of Angel's baby was affecting her happiness and energy as if she was stuck in a state of grief. So, Joyce decided to give Angel a new baby to love… Enter Annabelle, an abandoned lamb who was brought to the farm at just four days old. The second Joyce introduced Angel to this precious baby, this once broken horse was reborn.

From that day on, Angel and Annabelle were inseparable, and Angel rediscovered her zest for life among the other animals at the farm. What a beautiful story that they have. If you really wanna see how connected they are, make sure to watch the video below and share it with your friends if you think that they should watch it as well.