I believe that everyone is now very informed about Coronavirus, or Covid-19, a respiratory disease that can create pneumonia-like symptoms. Most people who catch it recover but amid the elderly and sick people it can be fatal. The famous actor Arnold Schwarzenegger posted a strict message and a short video on Twitter after many Californians who aren't taking coronavirus seriously and still go out to cafes, restaurants or wineries.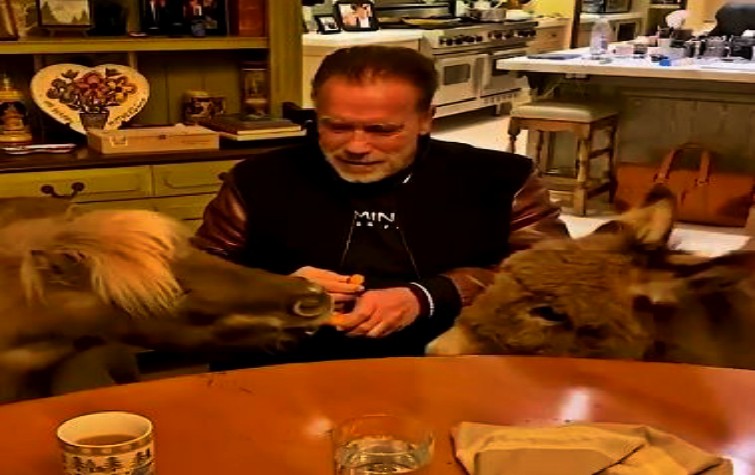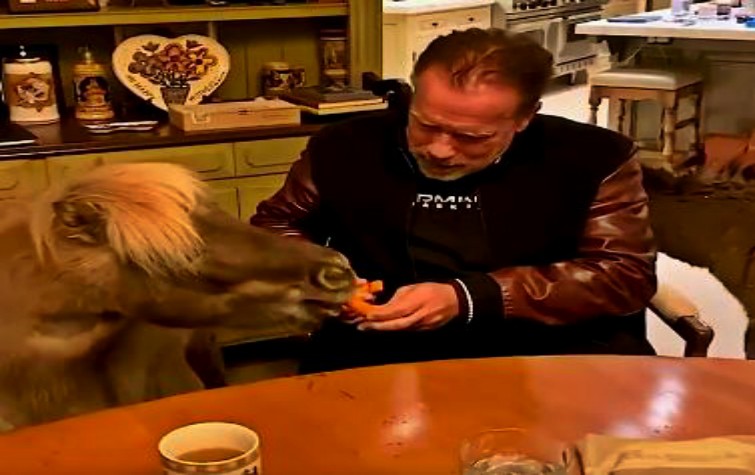 "Stay at home as much as you can. Listen to the authorities, ignore the fools (foreheads). We will get through this together." People weren't understanding what he intended by "foreheads" but the video starring the actor and his two adorable pets, miniature horse Whiskey and donkey Lulu, instantly became a hit on the internet.


He was accompanied throughout the video by his pony Whisky and his miniature donkey Lulu. "We don't go to restaurants, we don't go to anything like that anymore here," he said. See, the important thing is you stay at home," Schwarzenegger stated while he fed carrots to his little equine buddies, "because there is a lockout now.


"Nobody is allowed out, especially someone that is 72 years old. After you're 65, you're not allowed out of the house anymore in California. So we eat at home." "Oh yes that's yummy," Schwarzenegger continued, serving a carrot to Whiskey.


"Lulu loves carrots, Whiskey loves carrots, I just had my little bit of vegan food. Oh yes, that was yummy, huh?" People were moved by the Schwarzenegger's message, but what really warmed their heart was Whisky and Lulu.