The beauty is in the eye of the beholder says Shakespeare but we all agree that the Arabian filly in the video is one of the most beautiful fillies in the world. All horses are just amazing but there are some that catch our attention and this filly is one of them.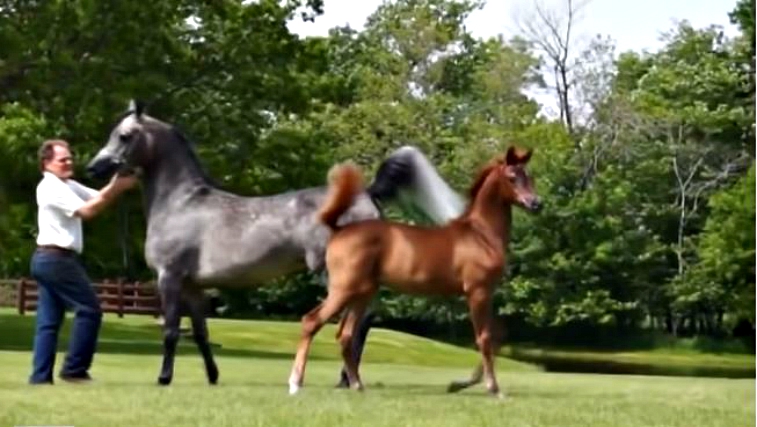 When you see her move it will take your breath away and it will make you hit the replay button several times. It looks like she knows that all the attention is on her and knowing this she just wants to show off because she knows that she is adorable and good-looking. This truly wonderful horse is the perfect example of the breed and her tail and tiny head just make me love her more.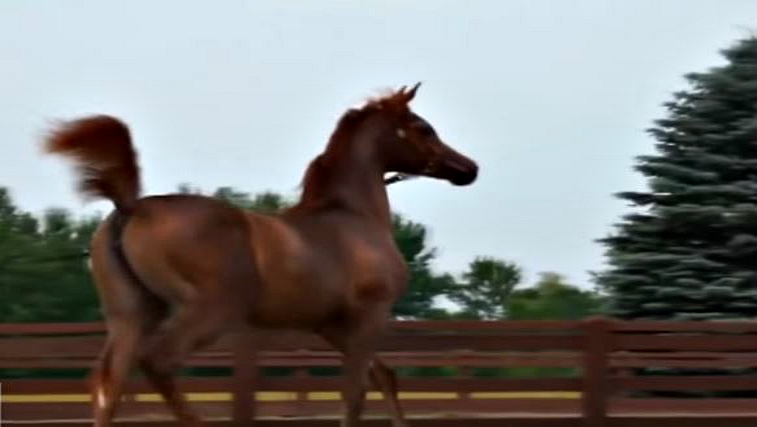 This Arabian filly is charismatic and intelligent and when she moves shows the beautiful conformation she has. It doesn't just have the most excellent look, she also has one if the best attitudes as a horse. This filly is a crown jewel of the breed. What great pleasure just to watch her move!