Horses have played an important role in assisting humans and help to create the modern culture that we live in today. But if once upon a time they were just used to pull logs or as moving tools, now horses play an important in every equestrians' life. They are absolutely radiant animals and therefore it is very important to know more about this incredible creature because only if we know them correctly we can give them all the recognition they deserve. Although they're all very adorable we must say that they are all different from each other and each type of horse has a specific purpose or a task to do. Below, we have decided to show you all the horse types there are and all the interesting things you have to know about them. Keep reading to discover amazing facts about them!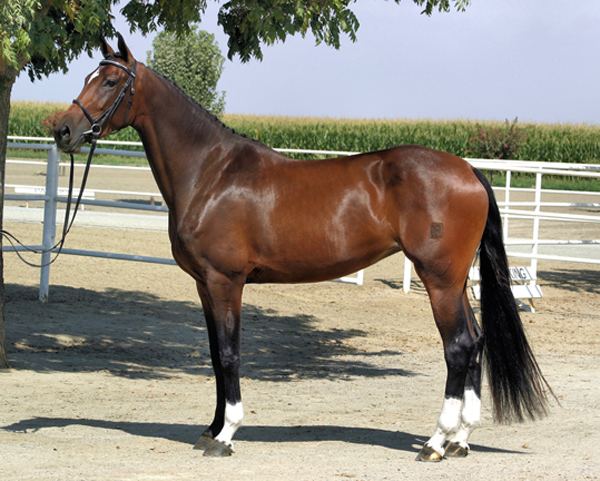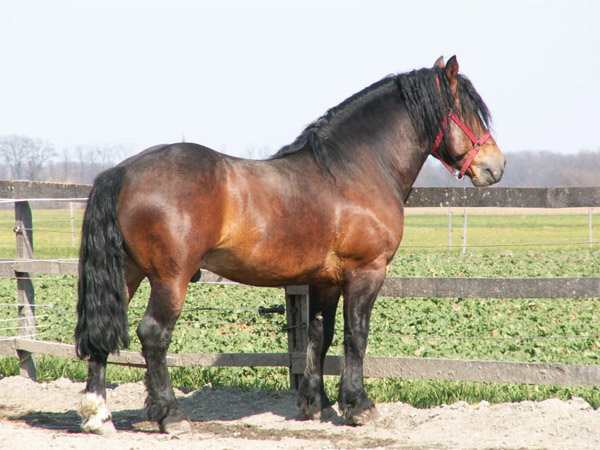 Warmbloods, Coldbloods, and Hotbloods
These terms are used with the horse's nature and the job in which they perform.  With warmbloods, this term is used to name a medium-sized horse, and this also relates to the nature of the horse. The Cleveland Bay, Quarter Horse, and Hanoverian stand amongst the most popular warmblood horses. Warmbloods are just as their name indicates. Warmbloods is a middleweight horse that was bred by crossbreeding a hot blood light horse with a cold blood draft horse.



Today, these are the varieties of horses you will see in different competitions all over the world. Due to the warmbloods continuous communication with people, they have become some of the most intelligent horses. Warmbloods shine at different equestrian sports such as Olympic sports, dressage, and jumping. This special mixture of temperaments provides the athleticism of the hot-blooded Arabian or Thoroughbred while balanced with the laid-back attitude of a working horse which is "cold-blooded." Hotbloods are descendants of the Arabian horses. These horses are amazingly fast and are bred especially for speed and coordination. They have light skin, tall, muscular legs, and elegant structures.



Whilst coldbloods are large, heavy, and born to work. The most popular coldblood horses are draft horses. Breeders expertly produced these horses to do work on farms, etc. These huge equines can pull plow, wagons, and plows. And they do it so effortlessly. Some of the most popular and loved American coldbloods are the Budweiser Clydesdales. Normally, draft horses weigh over 1600 lbs, are 16 hands tall or more, and can pull double their weight for small distances. These magnificent horses are recognized by many for their peaceful nature and level-headed attitude.



Light Horses
A light horse is the total opposite of a draft horse. Their primary objective is to use their strength, speed, and coordination. These horses can be seen everywhere, from ranches to racetracks. They shine at being ridden as they were developed exactly for this purpose. A light horse can change in various factors, including build, skin pigmentation, weight, and height. Some of the most famous light horses are: Paints, Morgans, American Quarter Horses, and Pintos. The light horses of today can be pursued back into their Thoroughbred and Arabian ancestors. They can also make light work, such as pulling buggies. The nature of the light horse can also change based on the breed.



Gaited Horses
Given the article to illustrate this classification, it should come as no wonder that these horses are essentially known for their movements. When it comes to gaited horses, they give a sleek ride which can be marked as a walk, trot, or gallop. The Tennessee Walking Horse is likely the most well-known and quickly recognizable horse of this type. This type of horse allows the rider a stable ride and can be excellent for those wanting to avoid jumping around too much. They usually develop a four-step pattern and are an excellent riding choice for those with joint problems. A gaited horse is also a great choice for those who appreciate trail riding. A few other gaited horse breeds are the Icelandic horse, the American Saddlebred, the Kentucky Mountain Saddle Horse, and the Appaloosa.



Ponies
A pony is considered any mature horse that grows in under 14.2 hands. The miniature horse and the Icelandic horse are the only two exceptions to this ruling. Despite their tinier size, these horses are amazingly talented and are excellent at many tasks. Ponies have been utilized for many years for riding, carrying, bouncing, and even plowing. Some of the most popular ponies we all recognize are the Welsh Mountain Pony, Shetland Pony, and the Highland Pony.