Have you ever heard of The Lord of the Rings? The Lord of the Rings is a classic high fantasy novel written by J. R. R. Tolkien, which was later adapted as a trilogy. The story was created as a sequel to Tolkien's previous fantasy book The Hobbit but soon progressed into a much more extended story.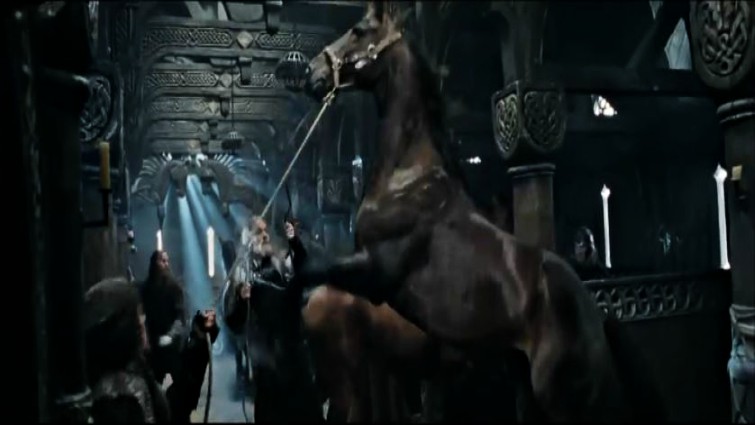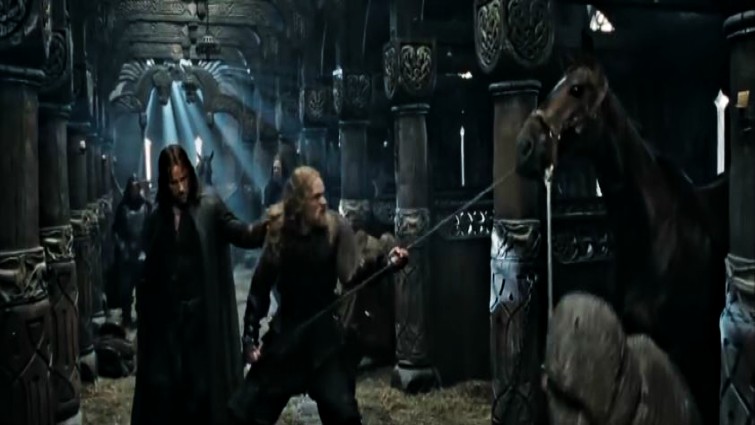 The Lord of the Rings is popularly considered as one of the most famous and most important film trilogy ever made. It was a significant financial success and is amidst the highest-grossing movies of all time with $3 billion in worldwide releases.


Today we have decided to show you one of the most beautiful scenes, that I'm pretty sure all horse lovers will appreciate. It features Brego, a bay horse with a white star on his forehead and white showings on his legs. It is believed that Brego was drawn back to Rohan by those riding with Éomer when he went to save his cousin.


After that rider's death, Brego became unmanageable and rejected to accept any new rider, until Aragorn went to see him in the stables of Edoras. Aragorn tranquilized the horse, talking to him in Sindarin, then told the stable workers to set him free, stating "This horse has seen enough of war."


Although many years have passed since the Lord of The Rings came out in the cinemas, it is still very watched and loved by people of all ages. The scene showed below is definitely one of our favorites! Make sure to watch it!
Aragorn and Brego! ❤❤ Like ➡Horse Tribute⬅ for more!

Posted by Horse Tribute on Friday, May 12, 2017