Spirit is considered to be one of the most amazing animated movies ever made. The incredible movie, which is titled Spirit: Stallion of the Cimarron was released in theaters in America on May 24, 2002. It was nominated for one Oscar and has won 10 other famous awards, but most importantly it won all people's hearts by telling the fascinating story of a wild stallion called Spirit.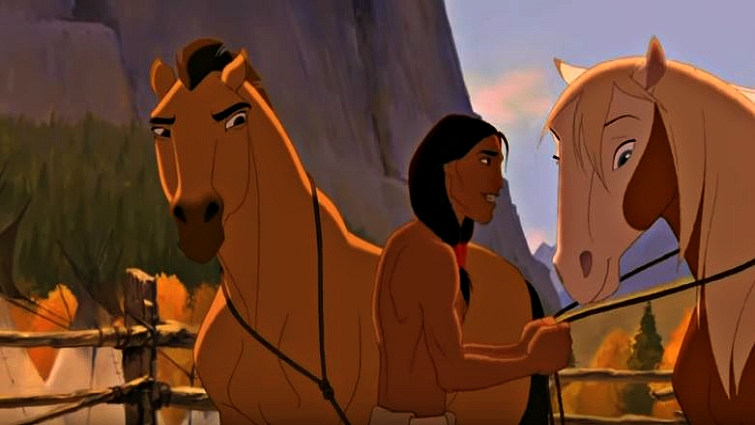 Spirit is one of the only animated films who features sounds and body language from real animals because other horse movies prefer to use human voice who narrates horses' lives throughout the story. The movie talks about Spirit's life, who is unfortunately captured when his curiosity took him in trouble and eventually he finds himself at the USA Army, against his will.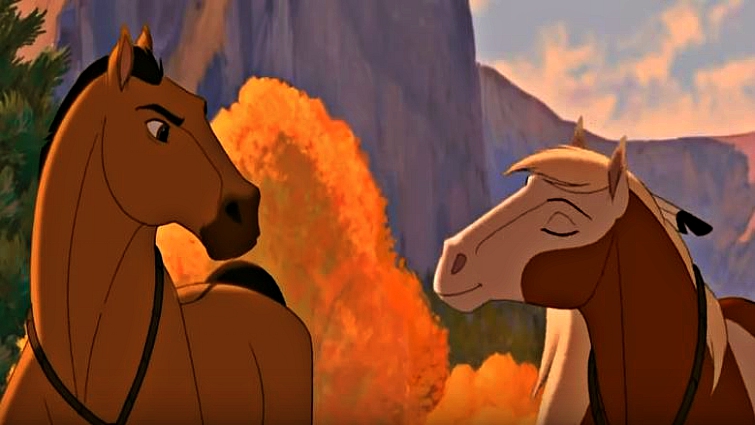 The stallion continuously tries to escape and is able to do anything to set himself free. A Native American frees him and they go back to Spirit's tribe together. Even though this beautiful horse was captured by humans in the worst way possible, he never lost hope that one day he would be able to return home to his herd.

In the amazing scene shown in the video below which is titled "Teaching Spirit how to behave", the audience was left fascinated and speechless by the power this scene has. It is considered to be one of the most beautiful love scenes from any other movie and has touched the hearts of more than 23 million viewers from all around the world.