The 1973 Belmont Stakes was the 105th running of the Belmont Stakes at Belmont Park in Elmont, New York held on June 9, 1973. Facing a field of five horses, Secretariat won by 31 lengths, the largest margin of victory in Belmont history, in front of a crowd of 69,138 spectators. His winning time of 2 minutes and 24 seconds still stands as the American record for a mile and a half on dirt.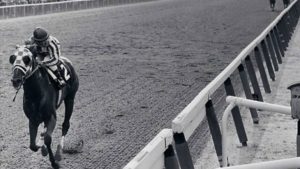 The event was televised and broadcast over the radio. The victory in the Stakes, when combined with Secretariat's previous victories in the Kentucky Derby and the Preakness Stakes, meant he completed the Triple Crown of Thoroughbred Racing. This was significant as he was the ninth horse to complete the feat and broke a 25-year drought where a horse failed to complete the achievement. The performance endures, both in the living memories of those who witnessed it, and on those who have watched and continue to watch it on video on the Net.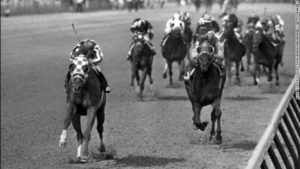 There are fans and horse lovers who still have tears rolling on their cheeks when they recall the moment Secretariat won at Belmont Stakes and claim that 'No horse will be like him.' Watch the actual footage of Secretariat's record-breaking win during the third and final race of the 1973 Triple Crown, the Belmont Stakes.