I bet you all remember the famous video showing a beautiful performance inspired by Disney's Frozen, who gained more than 17 million views on Facebook, in a short period of time. 23-year-old Laura Sumrall took the internet by storm in the Kentucky Reining Cup, an event known as reining, which is created to show the athleticism of ranch horses and their riders.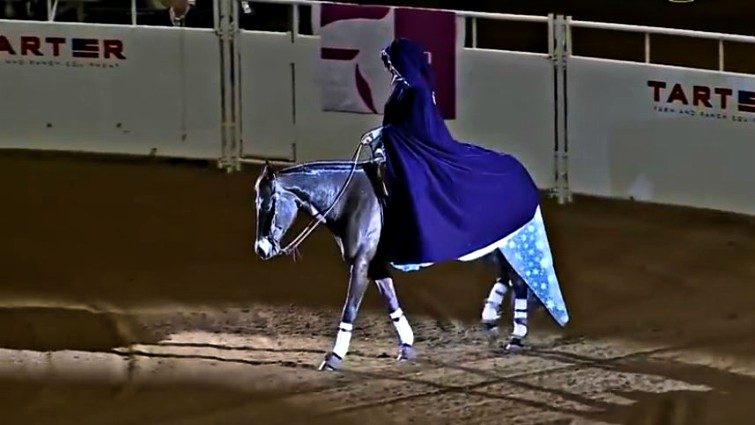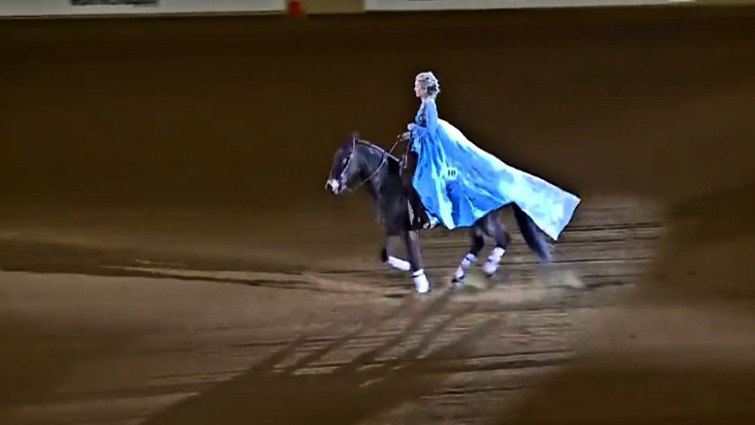 The exhibition, inspired by Disney's Frozen and set to the tune of "Let It Go," she managed to win "the crown jewel" of the annual FEI Reining schedule — the $120,000 Kentucky Reining Cup — to become the World Freestyle Reining champion.



After Laura removes her enigmatic purple cape to reveal the smooth, shimmering gown underneath, Laura and her magical horse, Wimpys Top Model, left the audience amazed with their movements. They have such great harmony and look like they put a lot of effort into making this astonishing performance.



Laura is actually the senior captain of the women's equestrian team at Texas A&M University student. After she received an invitation to perform on the Kentucky Reining Cup, she told her mother about it and she came up with the Frozen-themed idea, which turned out to be a brilliant idea.


After becoming famous all over the world, Laura Sumrall still can't believe how just one performance had the power to change her life completely upside down.  Watch the incredible video below and make sure to share it with your friends or their kids, because I'm pretty sure they will absolutely enjoy it.