When Friesian horses enter the stage or riding arena the ground trembles and all the crowd remains speechless. Not only horse enthusiasts are fascinated by these majestic black horses with their running manes, tails and long feathers but they also combinate beauty, grace, and strength whilst also being very gentle and easygoing.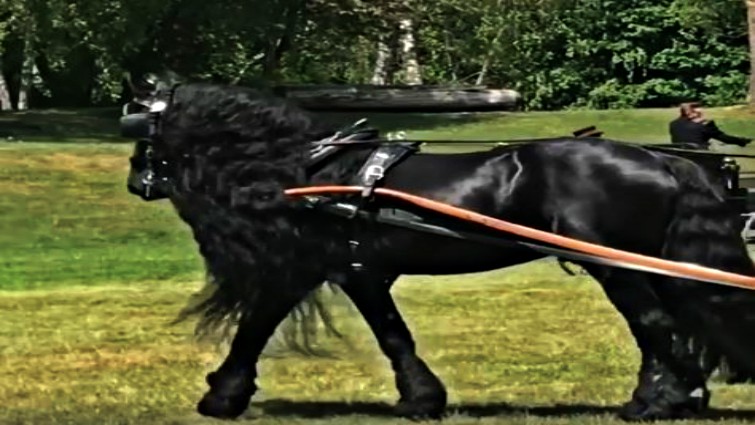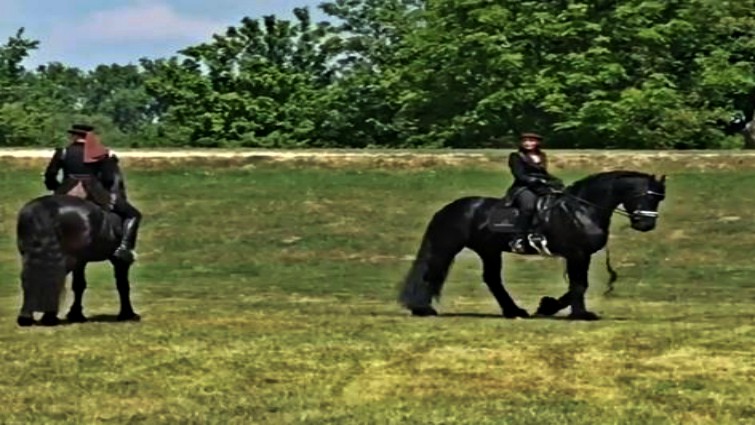 The nature of the Friesian horse is faithful, reliable, calm and optimistic. Friesians are very people-oriented and extremely intelligent with an incredible capacity to learn new things. They are also very eager to learn and you can count on them for everything. With just a simple training a Friesian can surely ride at the most important dressage levels.


I'm pretty sure that after hearing about all these great qualities, everyone would love to own a Friesian horse but unfortunately, not everyone can afford them. Friesian horses are some of the most expensive horses in the world because of their rarity and demand. Although it may be a big investment, Friesian owners say that they are totally worth the price and the decision of buying a Friesian horse was the best they ever made.


In the video shown below, you will see some magnificent black Friesian horses who look absolutely beautiful under saddle. Their riders looked like they had planned everything in detail because they are also wearing black clothes, making it look like a beautiful movie scene. We haven't seen so many Friesian horses all ie one place. It's so wonderful to watch them with their impressively long tails flowing in the breeze.