There is nothing more beautiful than watching incredible horses who are well taken care of and loved. We've said it many times that horses are not only very beautiful to look at but they are also very intelligent animals and never fail to amaze us with their ability to understand and learn different things. Many people believe that horses are just a result of their instincts and they base all their actions solely on their reflexes but we are here to show you that this fact is not true.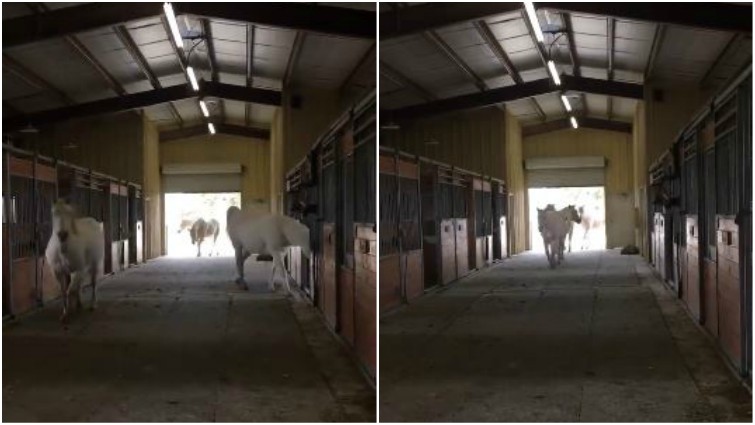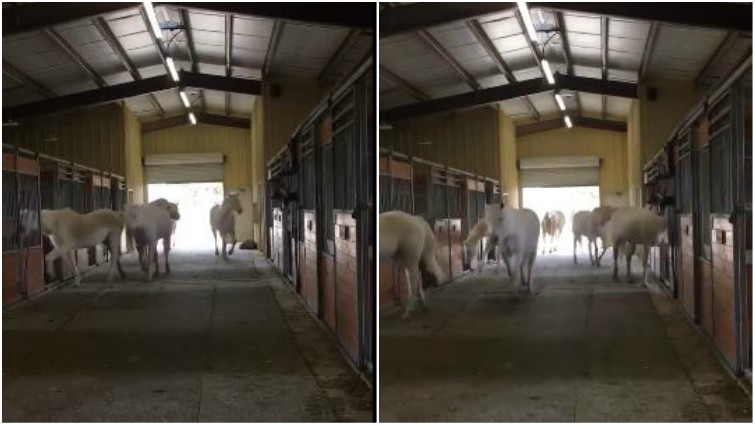 Despite what many people think horses not only do their daily tasks perfectly but they also can do mental challenges as well. In the video shown below, you will see a beautiful herd of white horses returning to the barn and they all know specifically which stall is theirs and then happily go to it to relax.


It's very amazing to see what can be achieved with horses when you treat them with love, affection, respect, and compassion. They will definitely return it to us 10 times more. If you have a lot of horses you can also train them to go to their stall. You just have to be constant and memorize your horse's number in the herd.


The more faith you have in yourself will give your horses the courage to follow you. While most horses do gladly go into their own stall, out of habit and knowing where they are fed, for many it is "magical" in the sense that the likely never seen a large number of beautiful white horses do that. Enjoy the video!
This is magical! ???????? Credit to The Hardin-Simmons Six White Horses

Posted by Horse Planet on Thursday, January 11, 2018