We have always had the perception that animals don't create friendships with each other, especially animals who are different from each other. But clearly, we were wrong because we've seen and heard different stories of animals who have become best friends with each other. That's what happened even with two beautiful creatures, a 10-week-old German shepherd puppy and a 1-week old baby horse.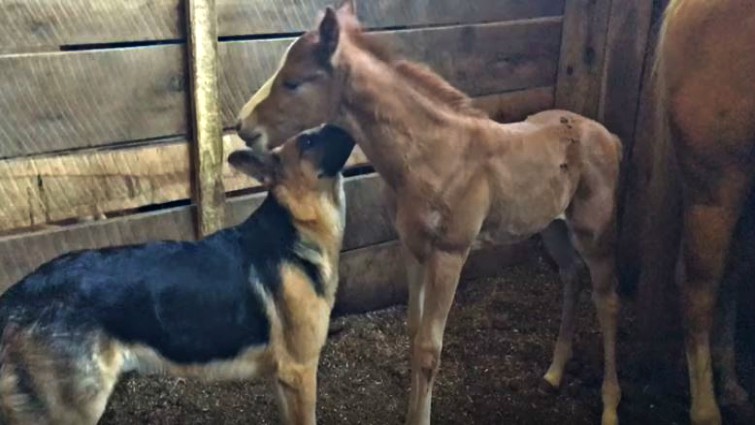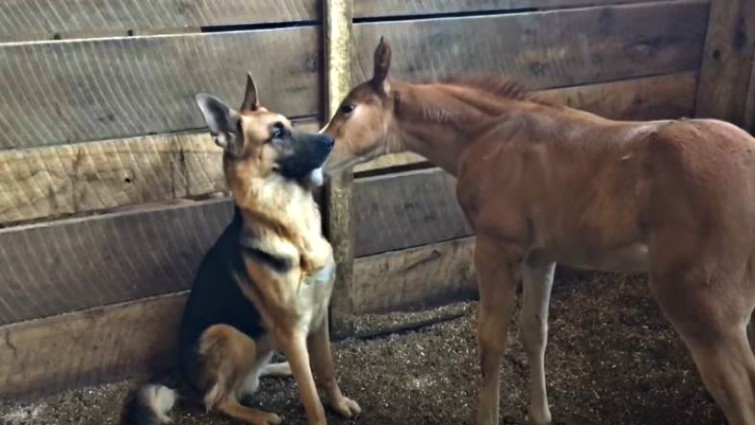 From the moment that these beautiful baby animals saw each other in the barn, a beautiful friendship was born. Luckily, their owners were there to witness this special moment, record it on camera and shared it with all the animal lovers all over the world. As you can see in the video below, the two charming animals start a funny game together.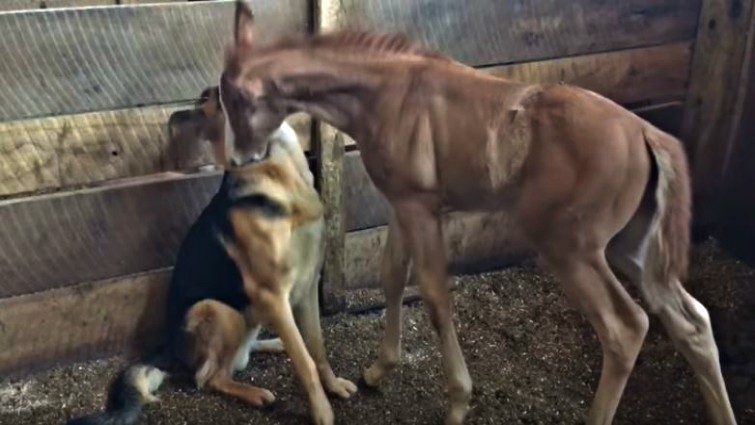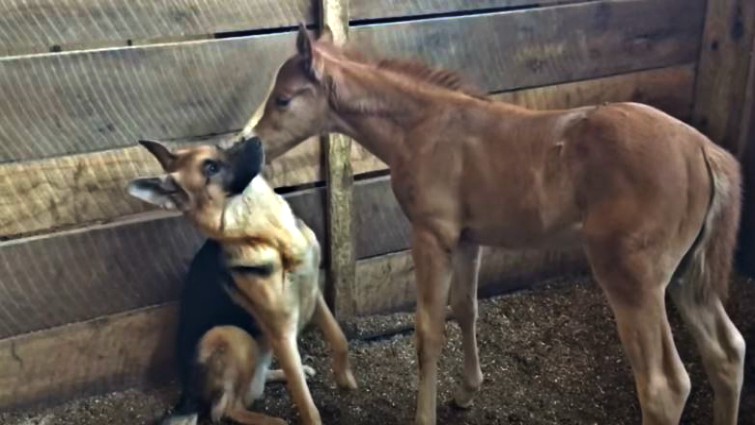 The foal licks the side dog's head and immediately after that, the German shepherd licks the baby horse on the neck so they could be even. Then the foal did her next move by going over and pushing the young canine's head over, asking for a push back as well. It's such a beautiful thing to see!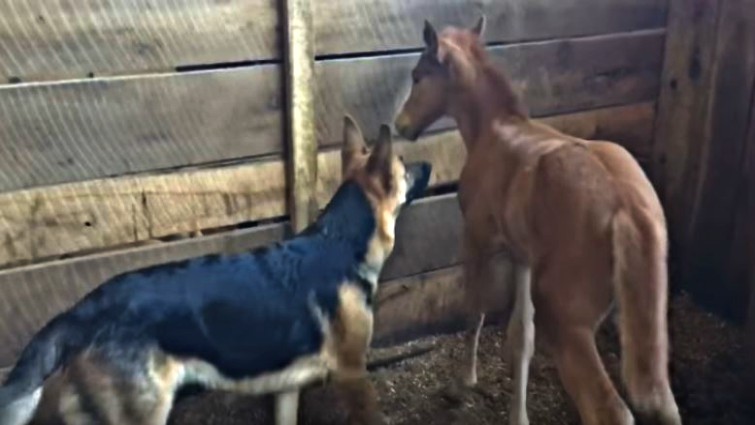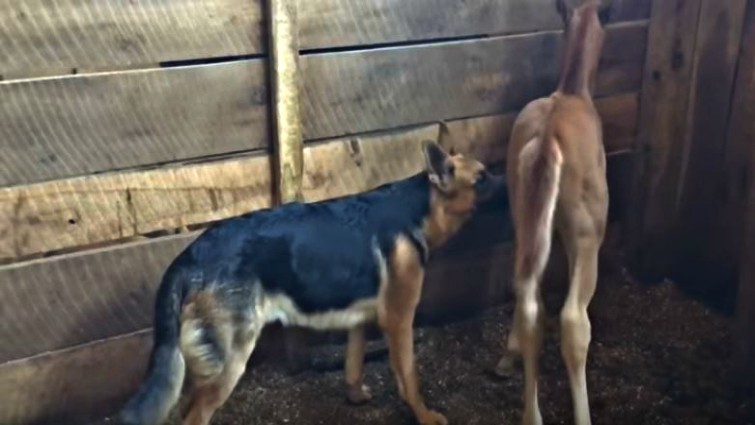 Their friendship is proof that true friendship has no boundaries and it blossoms even from the creatures you least expect it. It is obvious that this energetic duo's friendship is going to last for a long time. They continue their back-and-forth game without interruption and don't mind the fact that there are also other creatures standing there. Don't miss watching their beautiful friendship in the video posted below!