One thing that we all know about horses is that they want to be entertained all the time. They are really playful animals and they are always looking for new games to play. Sometimes, we lack the energy to play with them when we feel exhausted after a day of work, but they won't give up easily. They might get angry if we ignore them, they are just like little babies.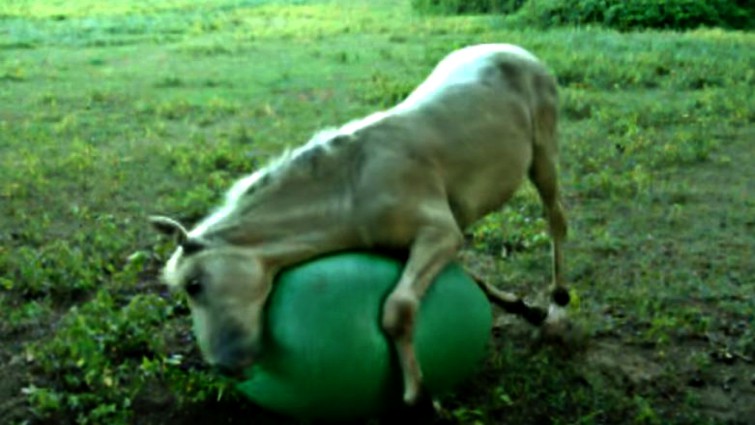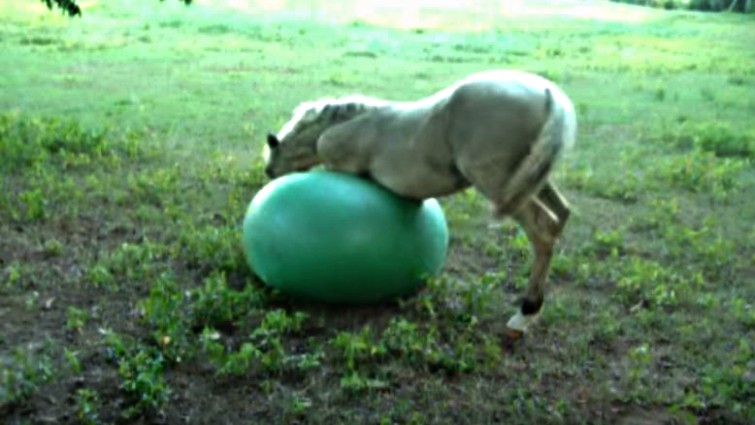 This is the reason why a lot of horse owners get them a lot of toys to play. Even these toys won't work as they will even destroy them very past or they will get bored and ask for other toys. Well, as I said at the beginning, it is very difficult to entertain a horse. You can go swimming or for a ride with them, yet, this will not be enough to satisfy them; our energy can't match with theirs so what is something that can make these horses spent a lot of their energy, especially when we are referring to young colts like this one in the video below, it is definitely a bouncy ball.


It doesn't matter what kind of little one you are–child, puppy, or colt–it's 100% impossible to resist the joys of a bouncy ball. Cruz is no exception to this rule. Though he's so small he looks like he might be a mini-horse, Cruz is actually a 4-month-old colt.


Also learned while watching this video: it's impossible for a boy to play without taking at least one tumble. Just watch until the end. You'll see. This is the reason why horses are our favorite animals ever. Everything starts out as every interesting game but then it turns out to be a rivalry between a colt and a bouncy ball.


This young colt is very small compared to the ball, leave alone the fact that the ball is bouncy so he can't fully control it as you will watch in the video. I don't want to spoil any of the funny moments. Please have a look at the video below and let us know what you think about it. If your horses love bouncy balls as well, feel free to share their photos or videos in the comment section.