Are you an owner of more than one animal in the barn? If yes, then you should consider yourself very lucky and I believe that you have all realized it by now. Getting to see these animals interact with each other is very interesting, on the other hand, it can also be a total mess when they play together. Having more than 1 animal is definitely costly, however, it is strongly recommended to people who are able to afford it. The satisfaction that animals give us goes above everything else.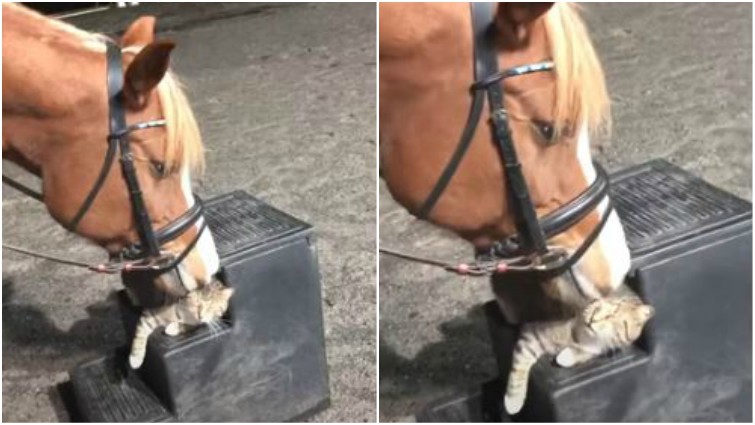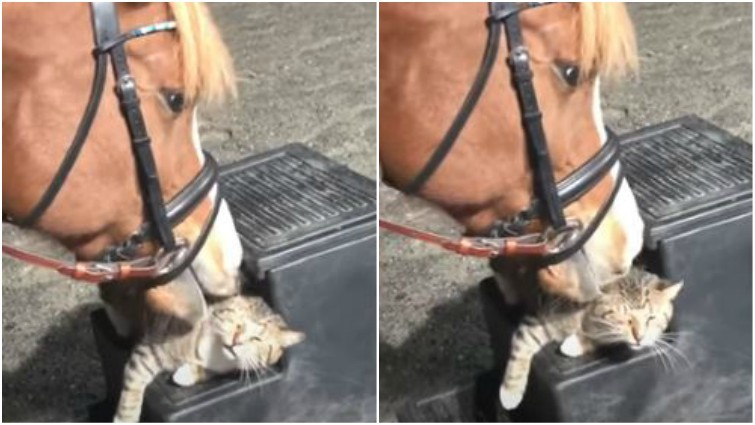 The most famous duo that all people on social media love watching are definitely dogs and horses. These two animals are among the most wanted animals in the world that almost all people love, even the ones who are not generally animal friends. Also, the duo seems to be a perfect combination, however, the video that we have chosen does not talk about a dog and a horse, but a horse and a cat instead, which is more of an unusual than the friendship mention, yet, not unusual in general.


This duo here is the definition of love and tenderness and you will see why. This friendly horse and a calm kitty have struck up an adorable relationship as the pair were caught nuzzling on camera. As Meryl Lynn Lombardi was finishing up her riding lesson in Woodstock, Georgia, she spotted two unlikely friends cozying up to one another. Capturing the adorable moment on camera, Meryl watched on as Pippa, the straight Egyptian Arabian horse, nuzzled little Sparrow the kitty, who seemed to be enjoying the attention.


Meryl said: "Sparrow likes all the horses and as you can see from the video, Pippa likes him too!"Pippa is totally in love with Sparrow. On the other hand, you can tell how excited Sparrow is every time Pippa kisses him. Seeing how well these animals interact with each other, it is a reminder that the same thing should be for humans as well. We can all learn something from them and the main and the most important message is to be kind to other people as well. Please have a look at the video and fall in love with them.