Every day, we get to see a lot of adorable animals who share their feelings for each other, whether they are the same species or not. I even believe that such beautiful connections between animals are even more beautiful than between people simply for the fact that animals are really pure and are mostly filled with positive feelings. Unlike us who are really good at hiding our feelings, the situation with animals is different.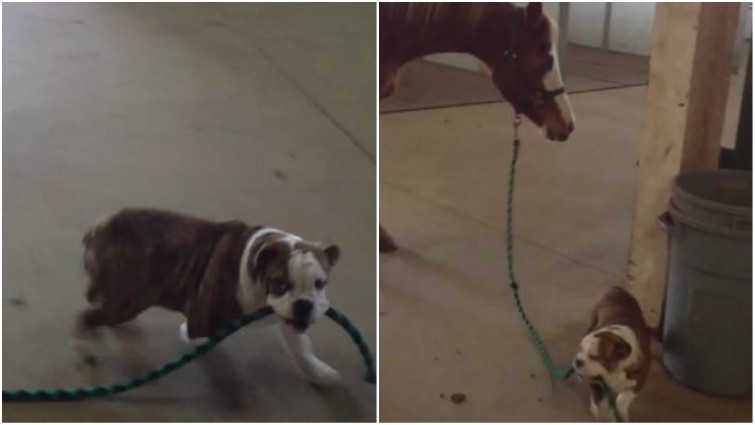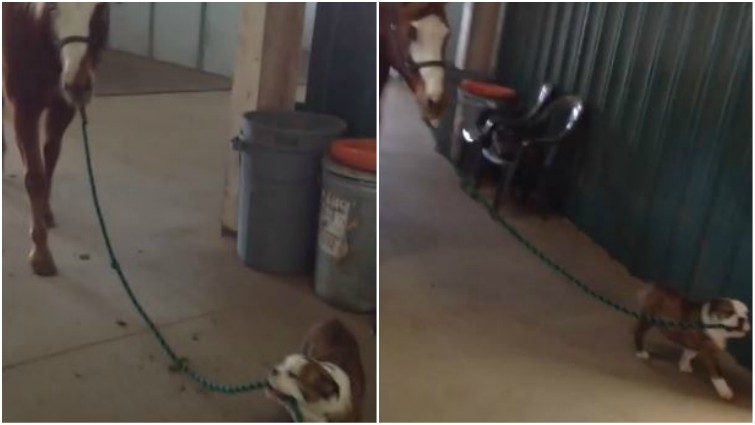 They do not know how to hide feelings as they do not have a high level of reasoning that humans have, that is why it is really great to spend time with them as we know that animals express themselves the way that they are. Every single person in the world should either buy or adopt animals as it is guaranteed that their lives will become better after they do it. Even if it takes a lot of time to take care of them, sometimes it can be tiring, in the end, you won't regret it.


What is even better than having only 1 animal is having more of them, possibly different species and this duo in the video below is here to prove it. It's always exciting to see friendships between two different species. For this bulldog and her horse best friend, a casual walk can turn into a day full of fun. The tiny baby bulldog finds a thick green rope hanging from a brown horse's harness. Then, she takes an opportunity and runs with it.


The puppy takes the green rope between her teeth and starts walking. Eventually, her horse best friend realizes she is trying to guide him for a relaxing walk and he decides to go along with her silliness. The two of them slowly make their way down a hallway in the horse's stable as "Ours" by Taylor Swift plays in the background. The baby bulldog is excited to lead the way, pulling her friend as she goes. It is so fulfilling to see such adorable animals get along so well with each other, this is the example that a lot of people who fight a lot with each other should follow. Please have a look and let us know what you think!