Some people believe that animals are insensitive and don't understand the consequences of their reactions. But that is completely not true because animals are emotional creatures and never fail to amaze us with incredible actions.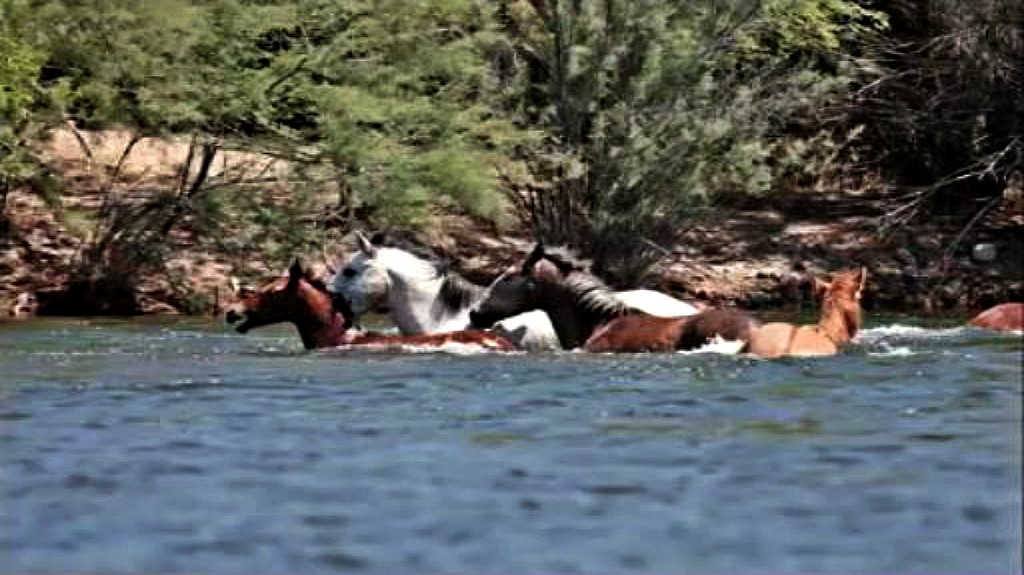 Just like the amazing horse shown in the video below, who proved that even wild creatures can save lives. The wild stallion showed an unbelievable act of bravery as he rescued a newborn foal from drowning. This wild stallion is located at the end of Salt River, Arizona along with his herd.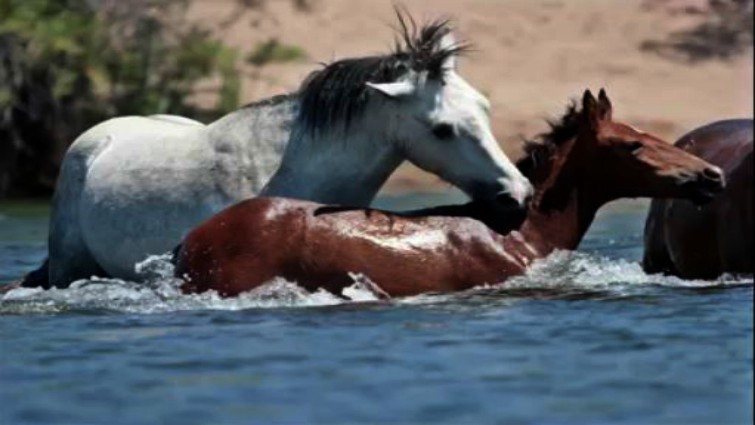 His name is Champ and one day while he and his herd were roaming around the shore, they noticed another herd who appeared on the opposite side of the river. Two playful horses were fooling around with each other and they decided to pass the river.

Suddenly a young filly swept away in the current and fortunately, Champ noticed that and reacted immediately by going after her. He cautiously took her by her neck and held her tenderly while carrying her back to the shoal. This brave horse didn't let her go until he was assured that the poor foal was completely safe.

The filly got very frightened from what she experienced and she immediately went to stay near her mother. This is a brilliant model of how everyone should react in these kinds of situations. A powerful wild horse protecting a filly, and getting her to safety. We humans could surely learn a lot from these wild horses, only by observing them. Watch the amazing rescue video in the video shown below!