Horses have very specific dietary needs because they have a different digestive tract from humans. Rather than eating large meals as we eat, horses many small meals. In fact, they spend most of their time eating! While it's okay to treat your horse to a few treats, there are a few things they probably shouldn't eat. What should and shouldn't you feed your horse? To answer all your questions we have made a list of all the foods horses should eat and a few things they shouldn't.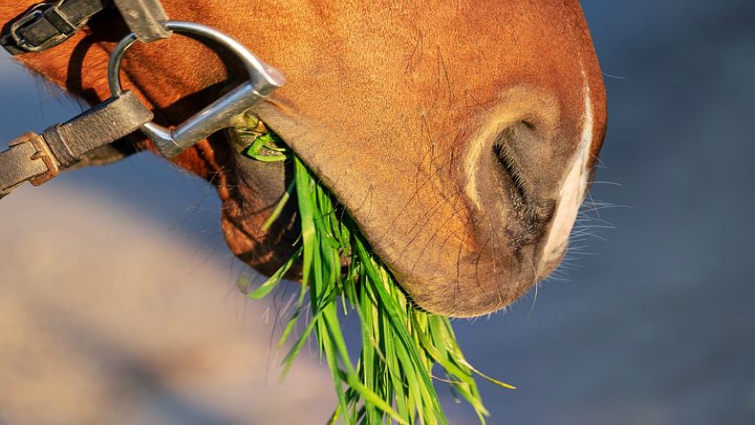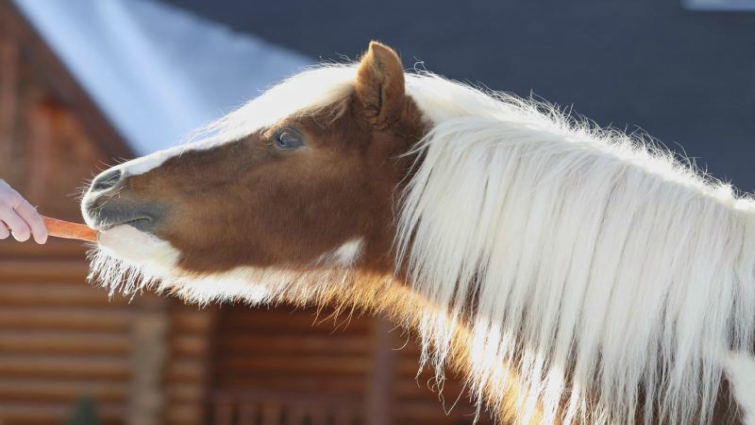 What they should eat:
Pasture Grass and Tender Plants
Horses' natural diet contains pasture grass and tender plants. Fresh pasture is 90% of the nutrition a horse needs to be healthy. It includes silica, which is very important for dental health. We have to be very careful because many health problems like obesity, equine metabolic syndrome occur frequently in our modern horses, just because we don't feed them properly. Pasture grass isn't certainly the problem, but the type of horses we've grown and the absence of exercise are.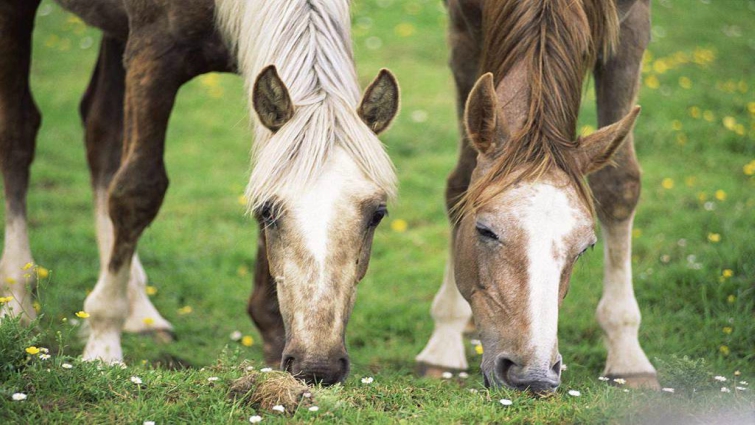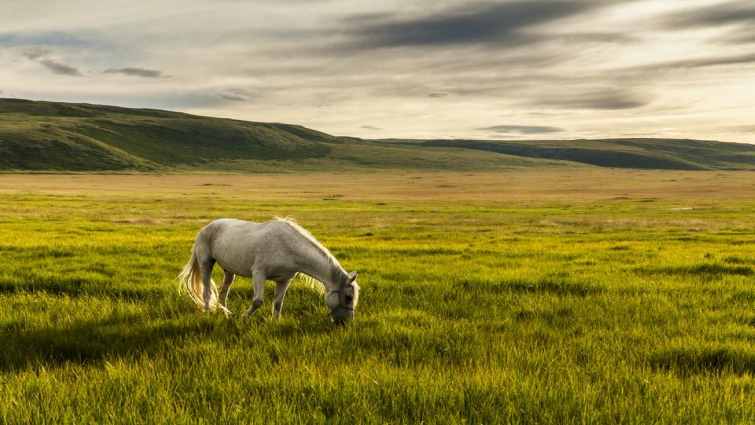 Hay
Many of us can't afford to let our horses forage on pasture during the whole year. When grass isn't available, hay is the next-best choice but all know that it is not that easy to find good horse hay.  It is best if you have hay tested so that any shortfalls in vitamins and minerals can be remunerated with supplements. For some horses, rich hay can be an issue just in the same way rich pasture grass is. ​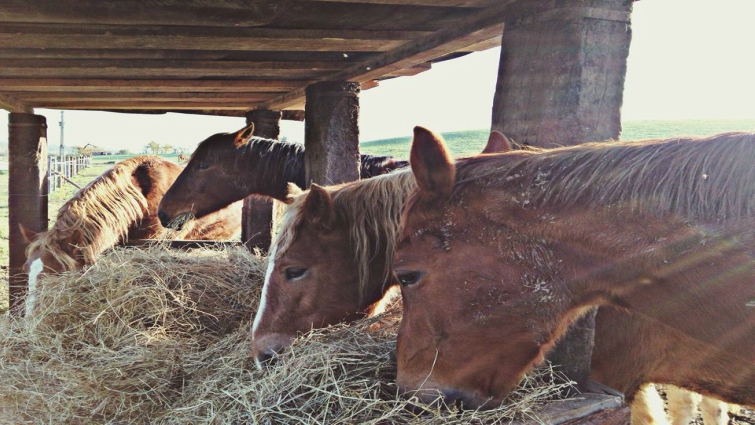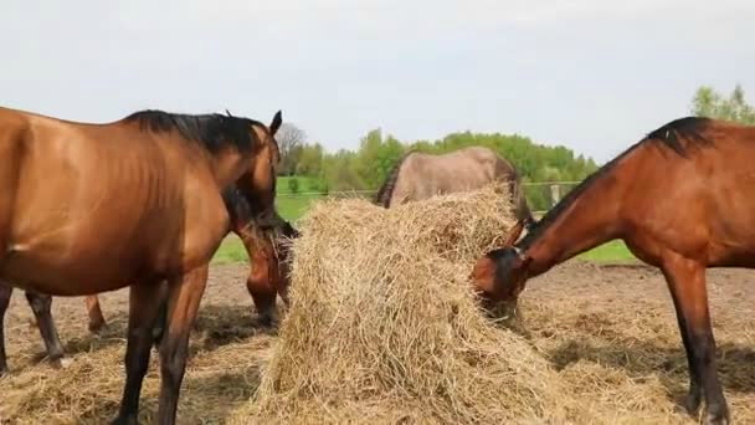 Salt and minerals
Supplements such as salt and minerals may be added in a- concentrate mix or may be offered separately. A salt block or loose salt in a pasture or stall allows horses to help themselves when they have a craving. Some salt may come mixed with minerals. Many people find that salt is consumed more during the summer months than in the colder weather.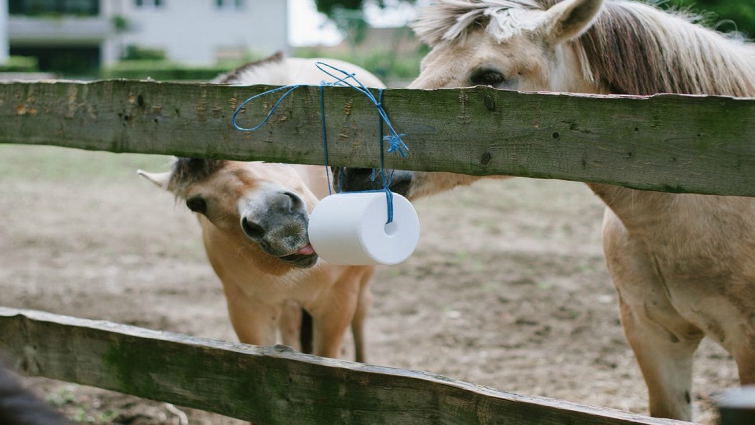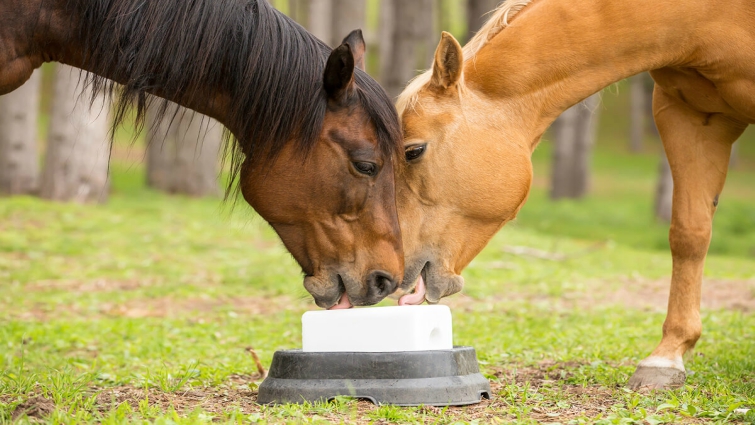 Concentrate Mixes
Concentrate mixes may have several ingredients in them or some feed mills will mix concentrates on your requirements. Concentrate mixes help make up for any shortfall in nutrition and provide a quick source of energy. Mares or working horses often benefit from being fed concentrates in addition to grass or hay.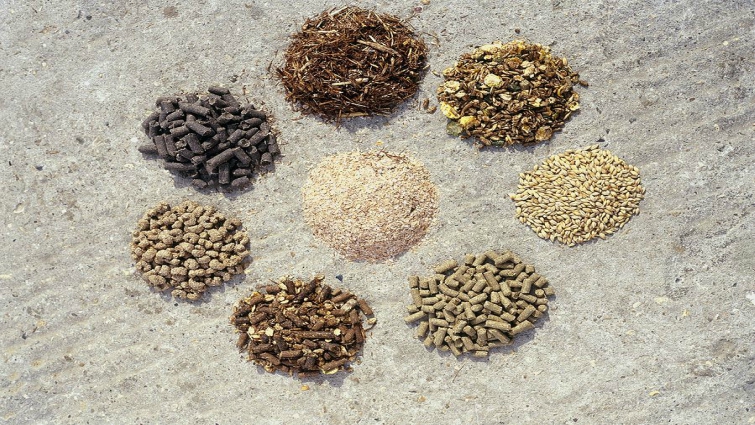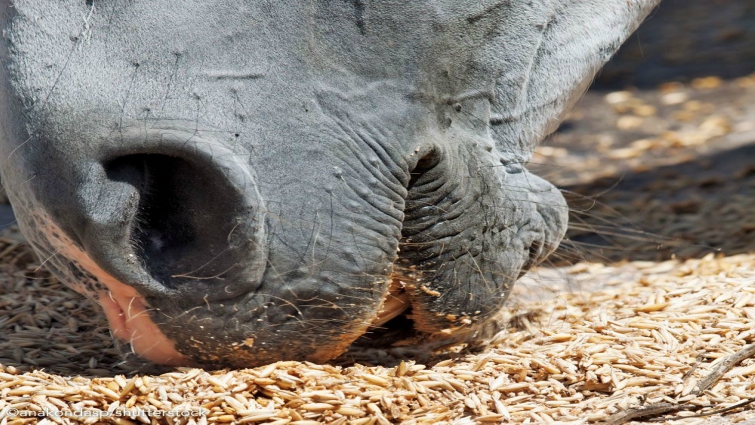 What they shouldn't eat:
Grains
Grains that are grown, collected and processed as we prepare now, are not natural foods for horses. For example,  some grains like wheat, aren't good for horses. It is very easy for horse owners to feed too much grain to horses because it doesn't require the chewing time or contains the silica that grass does and this can contribute to conditions like ulcers and dental problems.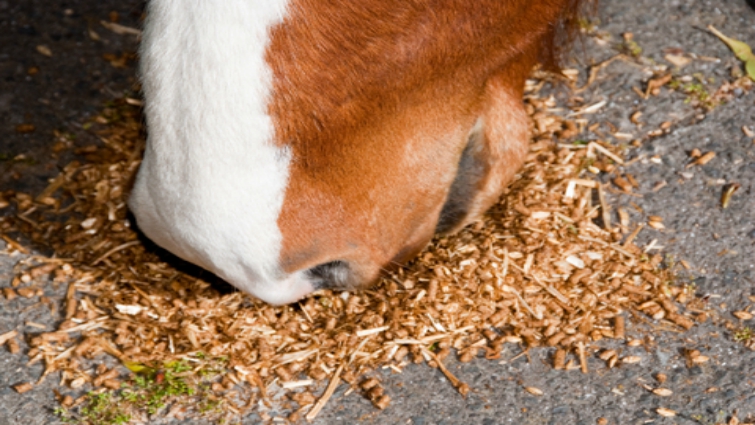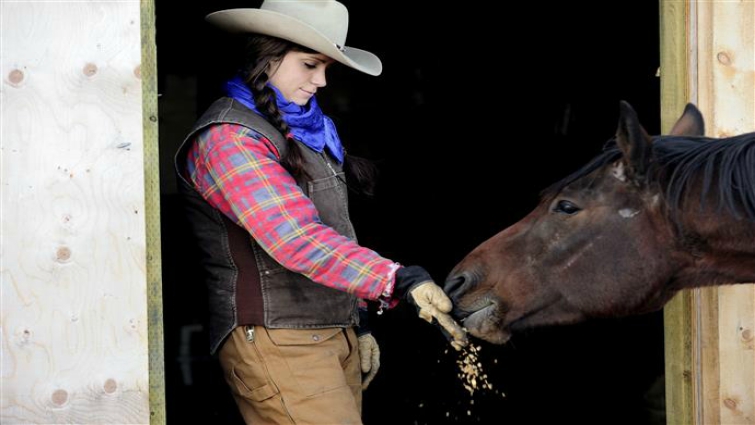 Fruit in Large Quantities
There are a lot of equestrians who like to feed horses apples for treats. But sometimes eating too many fruits can easily cause colic and may lead to founder. You probably may not feed your horse more than one or two pieces of fruit but the real danger is when horses have access to a lot of fruits, or someone leaves a basket of apples over the fence assuming they're giving the horse a 'treat.'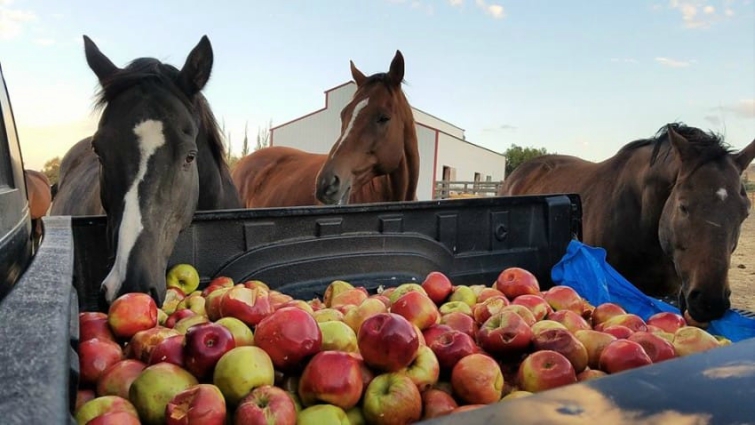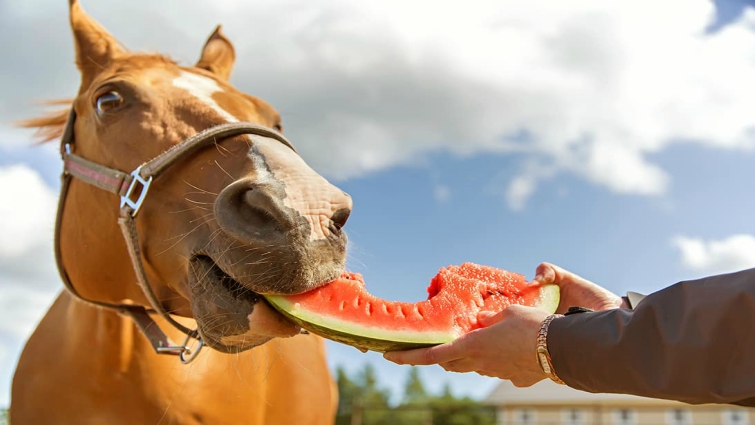 Lawn and Garden Clippings
Lawn and garden clippings can contain several hazards. Just-cut or semi-wilted plant material can be a problem in itself, even if it appears to contain nothing but grass.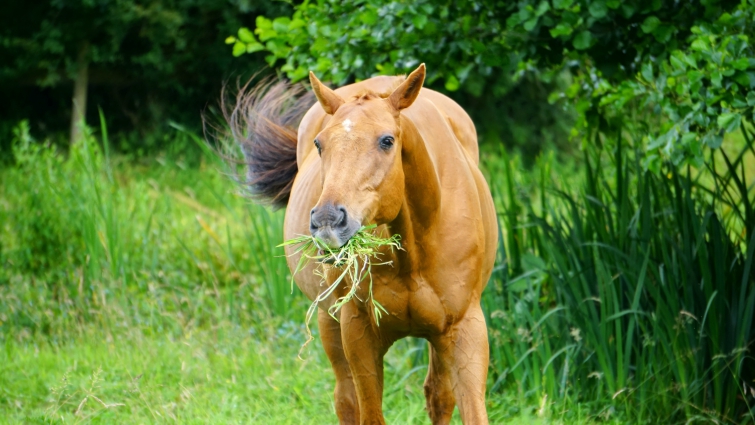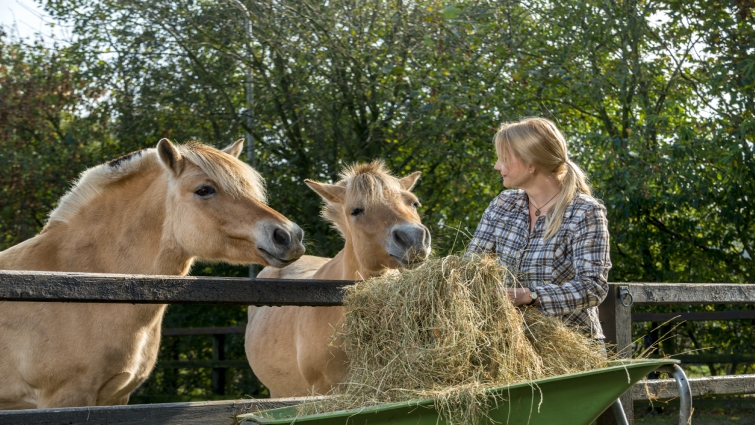 Meat
Experts say that horses can and do eat meat (and can develop a quite violent behavior to get it). Although, just because horses can and do eat meat it does not mean that they should. There are specific horses who are trained to eat meat but this doesn't mean that a regular diet of meat in the long-term is a good thing. Your horse may like a random bite of a burger or tuna sandwich and can eat it without harm, but since we don't know yet what the long-term effects on most horses, a diet high in meat would be not a very good decision (along with being too expensive). Horses have the teeth and digestive system of a highly specialized herbivore.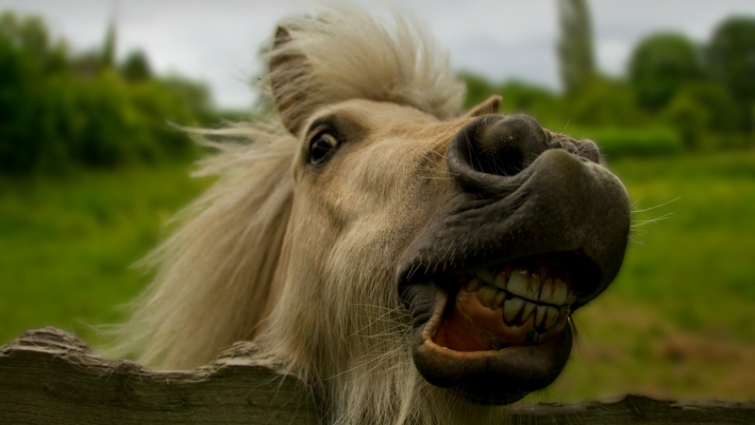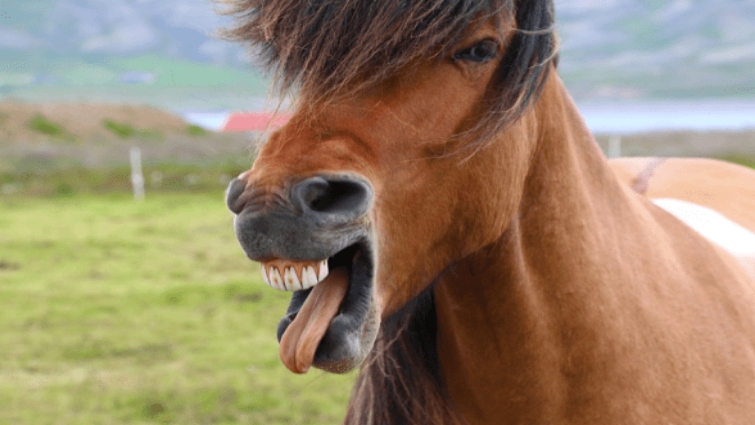 'Gassy' Vegetables
It is a known fact that vegetables like broccoli, kale, brussels sprouts or other vegetables in the cabbage family, have a bad effect even in us humans. This can also happen to your horse, who may feel the same type of trouble after eating 'gassy' vegetables like these. A few needles or sprouts may not matter, but it probably isn't a good idea to feed them a large quantity of these vegetables because the consequences would be catastrophic.