Unless you are a horse person, there are a lot of things that people do not know about horses and they need to know if they meet them by chance or decide to ride one. The first thing going in these people's minds is how beautiful this riding experience is going to be but in fact, it can be very dangerous as well. As amazing as they are, horses' behavior can be unpredictable from time to time and we should all be aware of it.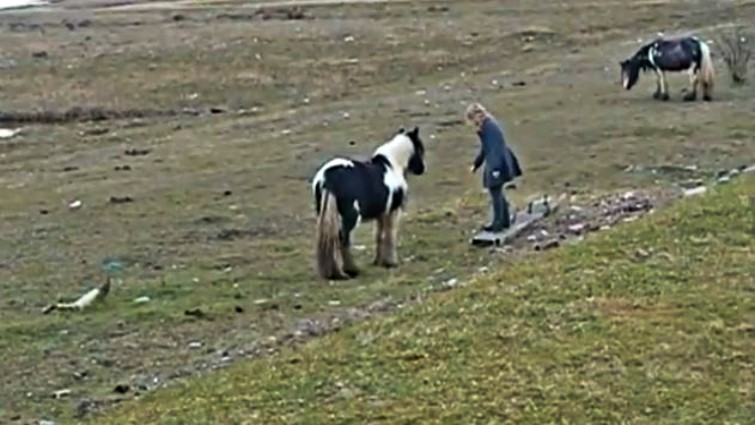 Furthermore, a distinguishment should be made between wild and domesticated horses. Although being the same species, their behavior is totally different in a lot of ways. Domesticated horses are more friendly towards humans, hence, if you would like to go for a ride with them it should not be much of a problem, however, if we speak about wild horses, you should be aware that you can't always do that and the wild horses might feel your closeness to them as a huge threat, which is the example in the video below.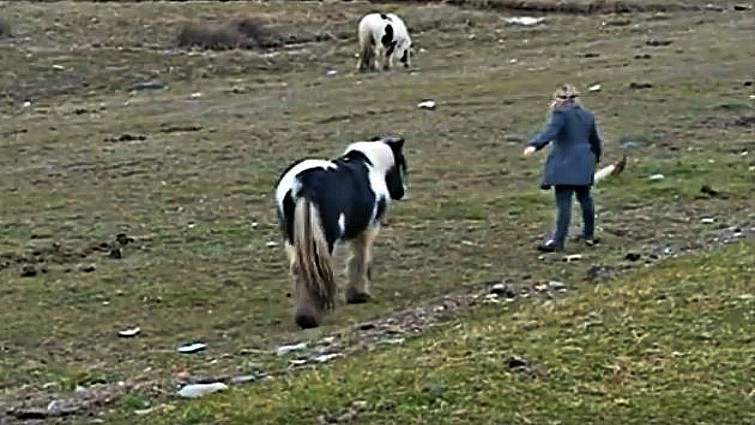 It often happens that we exceed our abilities to do something and then it turns out to be a really bad experience. We always should try new things but given that we think before performing something and not just doing it on the top of our head.

What you are going to watch is a girl who tries to run a wild horse but ends on her face to the ground. Riding wild horses is not the same as riding other racing horses, or just other horses, because literally, they are truly wild. They have never been ridden before, let alone saddled.

Even though the girl in the clip has the ability to approach a wild horse and somehow manage to make him go after her, she does not take into consideration the abrupt behavior that these creatures might show. I am not going to tell you how this ends but I will let you see it by yourself and hopefully, you will all learn a valuable lesson from this. Please have a look and let us know what you think.