It is crazy how at certain moments of our life, we think that life itself is really long but on the other hand, we think that it is very short. Well, these feelings depend on numerous reasons, but the most important and at the same time significant one is our age. Young adults usually think that we have a lot of time in our life to all the things that we love but closer we get to the day we die, we become more pessimistic and we regret about certain things that we didn't do in the past and we should have done without thinking about our future.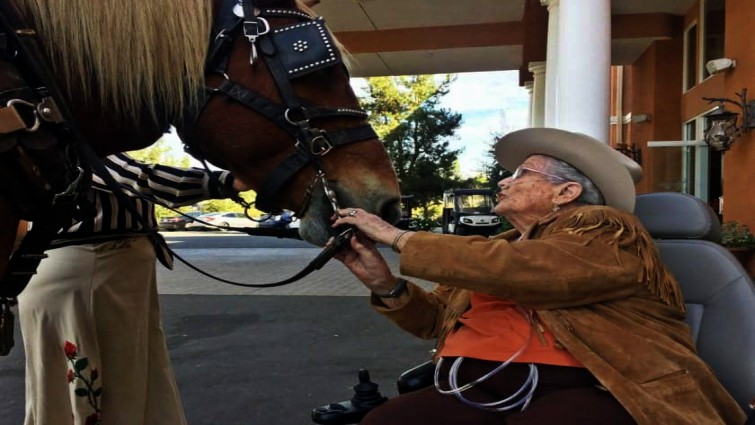 That's why the lifetime mood of 'live the moment' is so important for everyone and we should enjoy every opportunity that life gives us without thinking about all the insecurities that are associated with the decision making. The most important is doing the things we love the most frequently. We should never think that we are old enough of doing something if we really want to do it and the amazing old lady below is a great example of what I just said.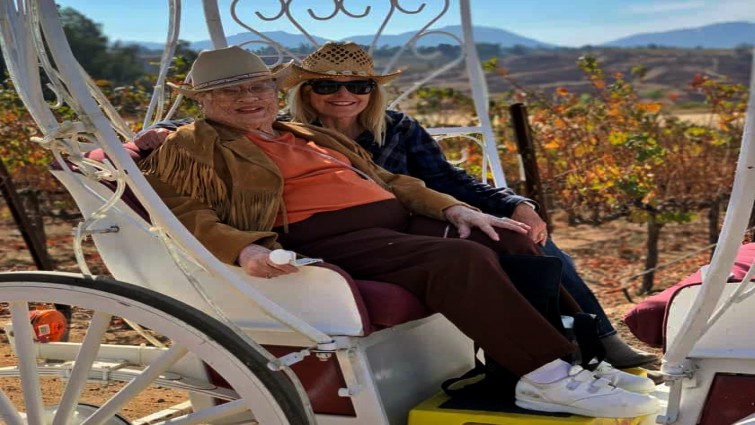 All her life, Opal Hagerty has had a passion for horses. She grew up in the saddle and owned horses of her own, but age and health forced her to slow down. At 95 years old, it had been decades since Opal had been around horses. She missed the freedom of cantering through an open field and the simple joys of being in the barn.

All she wanted was one more ride to be happy. Her desire was stronger than any insecurities that were associated with this situation so she was brave enough to push through and make a wish come true. Once a Cowgirl, Always a Cowgirl. Thanks to the Dreams Do Come True program at Cypress Court Retirement Center, Opal finally achieved her bucket-list wish and now she has no regrets in her life. I am really happy for her and I truly hope that she becomes an inspiration not only for the elderly out there but for the newer generations too. I wish her nothing but the best.