As you may have heard or you already know it from your own experience horseback riding is a very hard sport, and it may take years before you learn to ride perfectly. Indeed, you can never know what is going to happen with your horse, so as a rider there will always be something new to learn. Even people who have ridden for years and are now fully grownup still don't know if they're true horseback riders. Despite all the things going on in your life, you still find time to ride regularly to this day, and notice these sneaking out in your day to day life. One thing  is for sure, no matter what you do, if you're a horseback rider, others are some traits that you may just take to the grave.  If you aren't certain that you were meant to be a horseback rider, today is your lucky because we have compiled a list with ten reasons and ways to show that you were born to ride horses.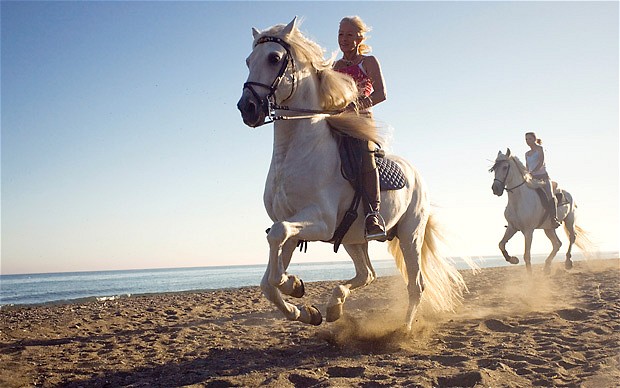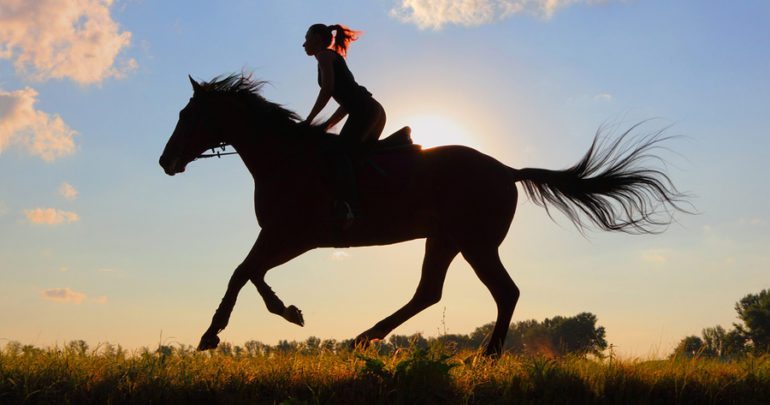 1.You Love Feeling Powerful
I think that one of the most powerful feeling in the world is the moment that  you are mounted on a horse. You feel special that you have such a tremendous power and know how to properly use it, for your own benefit. Nothing can stop you when you start riding a horse!


2.The dirt doesn't bother you
Horseback riders are definitely not afraid to get dirty. You may be doing different activities like grooming your horse or sweating during a hot summer ride, but the true horse riders don't mind getting dirty when it is required by they preferred animals. Most of the riders have had horses from an early age, which means that they are not afraid of dirt. We are not talking about the dirt you may find in your front yard, but dirt that is made of horse excrement.


3.You Chase Your Dreams
Tell us the truth. Are you chasing the dreams you have kept in mind for so long? If you are determined to stand close to these incredible horses and learning to ride them is your dream, you surely aren't afraid to chase that dream, no matter how hard work and dedication it lacks. Keep in mind that  horseback riders are dreamers, and they always manage to make their dreams come true.


4.You Don't Need Words to Communicate
When you learn to ride a horse, you learn to communicate only using body language. There is no need for you to use words, if you and your talented horse understand each other perfectly, just by looking and touching each other. If you do these things then you were definitely  meant to be a horseback rider.


5.You're Not Afraid of Hard Work
Learning to ride a horse is one of the hardest things to do. But if you are not afraid of hard work and will do everything it takes in order for you to be a perfect rider than you most likely were simply born to be s horseback rider.


6.You're Very Strong
By using the word strong we mean that you have to be strong not only physically but also mentally, and emotionally. Horses aren't the easiest animals to deal with and sometimes they can become very difficult, so it is really necessary to have both inner and physical strength in order to be a great horseback rider.


7.You're Not Afraid to Face Your Fears
Sooner or later during your  riding career, you will have to face something that you are very afraid of. Anyone else would be terrified but a person who is meant to be a rider simply doesn't mind facing their fears, let alone to overcome them.


8.You Love Challenges
Horseback riding may be the most challenging discipline when it comes to different kinds of sports. Not only you have to keep communicating with your horse in order to learn a new skill, but you also have to face challenges at every turn. If you feel prepared and you love challenges , that probably means you will have a successful riding career.


9.You Can't Live Without Horses
Finally, what really identifies a true rider is the fact that they can't live without horses. Great riders have comprehended  that horsemanship isn't a journey but a lifestyle. They love horses more than anything in the world and would do anything they can just so they can spend their whole life near them. What an incredible relationship!