Whenever we see a Percheron horse, we get scared and are afraid to go near them but as soon as we got near them, we realize that there is nothing to worry about because these noble creatures are very friendly and gentle. The Percheron horse was first produced in the Perche province of France's Normandy region. There are many hypotheses over the internet about this breed's origin that's why it is difficult to come up with an official version. But we know for sure that the nationwide breeding farm in France, Le Pin, still grows Percherons today, along with several other horse breeds of French origin.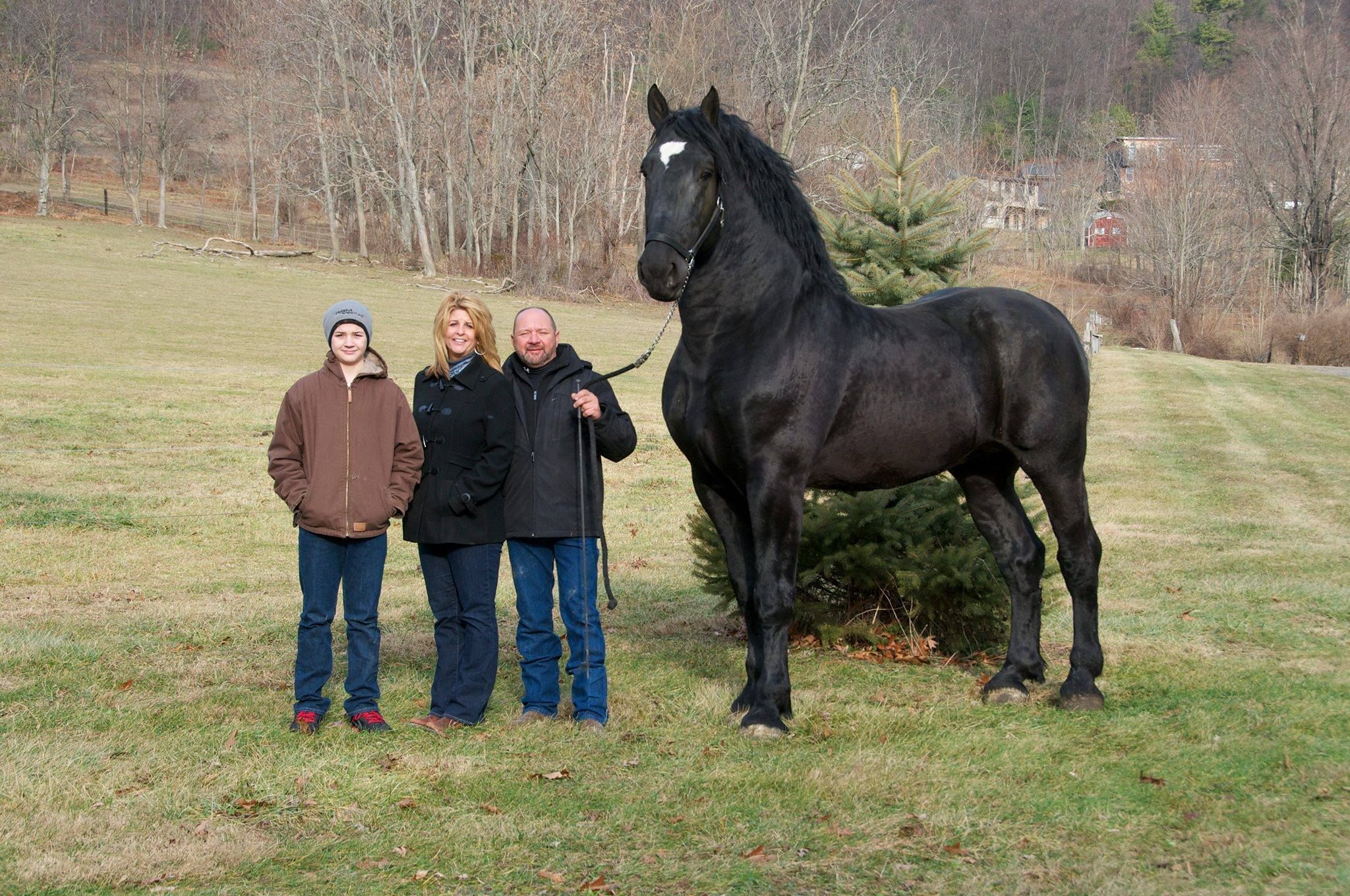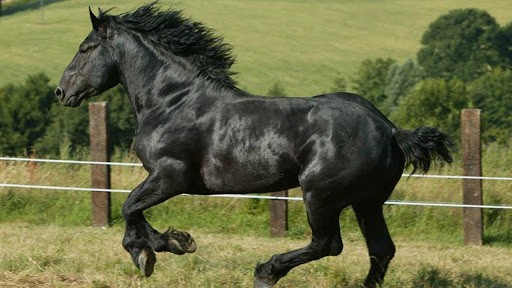 They were initially bred to be a warhorse and then a powerful draft horse and nowadays Percheron is both suitable under saddle and in competitions. Percherons are recognized to be more active than most of the other draft horses breed. They're valued for their strong, royal attitude, along with their original intelligence and willingness to please. Besides that, they are one of the few horses who have great endurance. If you are thinking of buying a Percheron horse or you're just overwhelmed by their beautiful appearance, then you definitely have to read these interesting facts about them. Keep reading!


1. Percherons are frequently crossbred with lighter breeds.
Although some breeders have taken other draft horses into the Percheron bloodlines to create a powerful and elegant horse, others have bred Percherons with lighter breeds to create ambitious sport horses. Lighter breeds, when crossbred with a Percheron, tend to create thriving jumpers and hunters that answer quickly to commands.


2. There is a special reason why several Percherons are grey in color.
In 1820, two grey Arab stallions were carried to breed with the original Percherons in France. The purpose was to create a horse that was colored in the grey-to-white color. Breeders at the time favored this colorization because it made the animal more apparent to the eye during the night hours, enabling them to continue working with efficiency. The Arabian bloodlines also helped to improve the athleticism of this breed as those included in agriculture and trade commerce were looking for a horse with good strength. They required an animal who could run up fast and have the courage to perform that well on a daily base.


3. The most widespread breed in the 1900s
The first Percherons appeared in the United States during the mid-1800s, and by the beginning of the 1900s, the Percheron had grown into the most famous draft horse breed in the U.S. But just like the destiny of many other heavy working horses, the numbers decreased after the appearance of modern equipment.


4. Percherons are a very versatile breed.
Percherons adjust very well to diverse climates and environmental circumstances. Not only are they powerful enough to be able to pull heavy cargo in tough conditions, but they can still do it with an elegant style that also makes them adaptable as a carriage horse. Some horses within this breed appreciate a good trail hike and some have even been taught in showjumping successfully.


5. An excellent horse for beginner riders
Percherons are considered to be excellent horses for beginner riders because of their gentle, patient, and calm nature. These features make them the ideal horses for those who don't have the right experience in horse ownership that many other breeds lack.


6. Percherons perform great when they receive proper coat care.
Good grooming is crucial to their upkeep, particularly when the horse is in cooler weather because their coat will get quite large. The hair around their ankles especially needs to be handled by owners because it can draw bacteria from the dirt. Without proper care, Percherons can be receptive to injuries, hoof health problems, rain rot, and other similar problems.


7. At one point, Percherons were recognized as an endangered breed.
This happened in 1954. It was after World War II when gasoline was inexpensive and abundant. Tractors made agriculture quicker and easier, which decreased the need for farm horses. Only 85 Percheron horses were reported on the registry that year.


8. There may be many Percherons, but the number of new registrations is still low.
Percherons are considered a popular horse breed in the US, but the number of new listings is very low compared to other popular breeds. Generally, the number is below 5,000 horses every year. Admitting that there were just 1,088 new recordings in 1988, though, the improvement of this breed in number and reputation has been very unique.