Fjord Horse is definitely one of the purest breeds that still exist nowadays. You can definitely spot this breed from a long distance only by looking at his excellent small figure and his creamy coat color. Its natural habitat may play a part in its size as it originates from the mountain regions of Scandinavia. They are a very active breed and can be used as a light draught horse.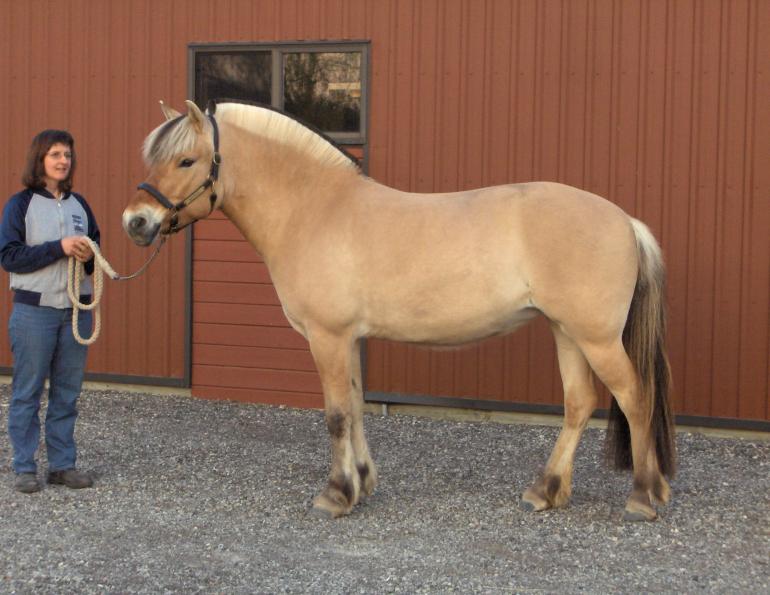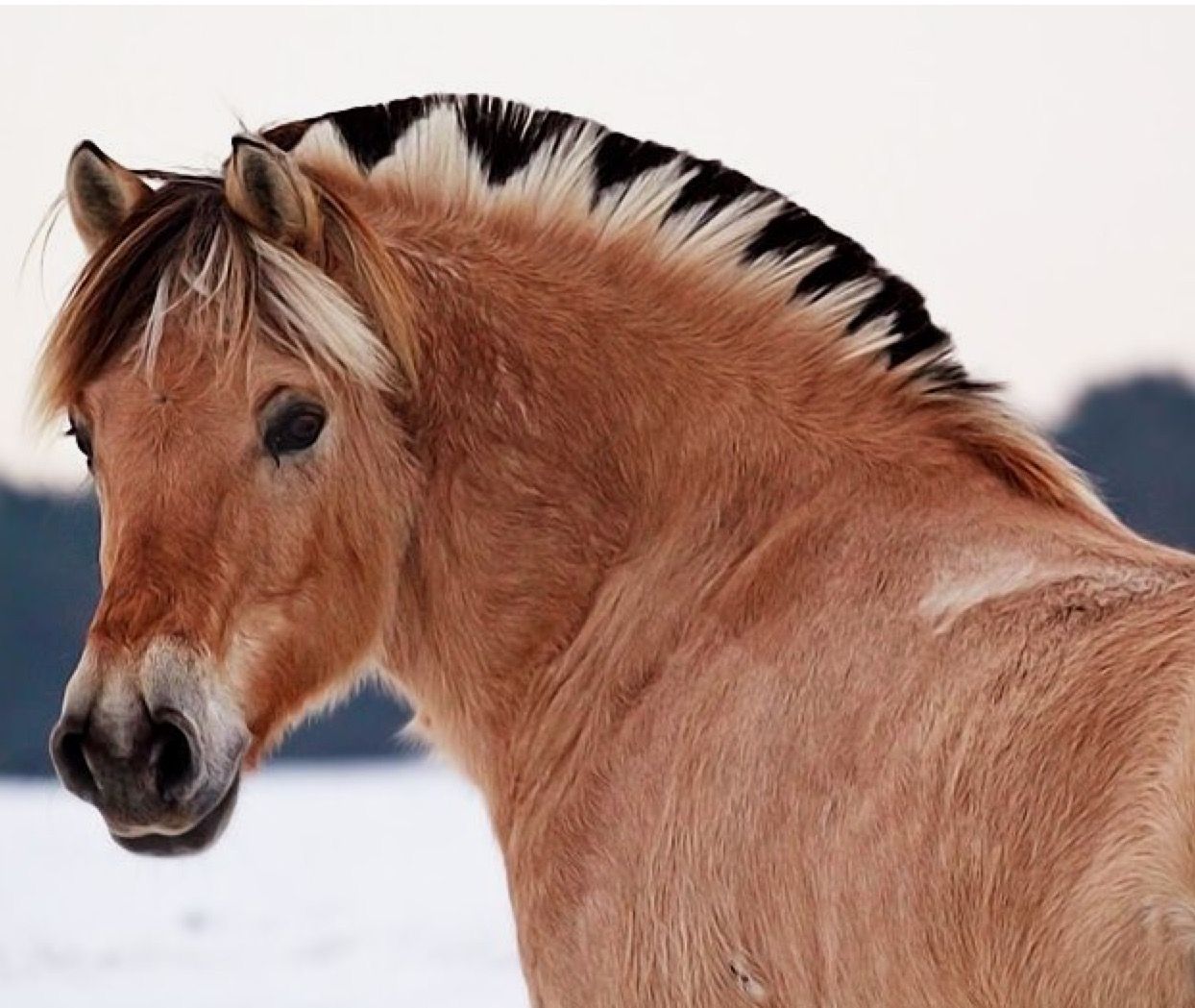 According to The Norwegian Fjord Horse Registry, they are one of the world's oldest and most authentic breeds. It is assumed that the Fjord Horse as a breed is more than 4,000 years old and strangely enough, the Norwegian Fjord isn't native to Norway. Experts believe that this breed relocated to Norway and was bred by the local villages at that time. Below we have decided to show some of the most interesting facts about Fjord Horse so you can get to know these charming horses better.


1.They only come in dun color.
The breed organization for Fjord Horses accepts five separate shades of the dun color, but there are no other shades or colors approved. This fact makes them one of the most steady-looking horses that exist today. The most unique shade of dun for the Fjord Horse is the yellow dun, which produces a striking look with the yellow coat and a white mane and tail.


2.Only one white mark on the forehead is allowed on a Fjord Horse.
The only allowed white spot on a Fjord Horse is a white star on the forehead. All additional white markings will make them unsuitable for breeding. Even the white star would be forbidden if it wasn't for the fact that one of the foundational stallions of this breed had this mark. Almost every other horse breed recognizes many more white markings, that's why the Fjord has always had such a constant appearance.


3.Even the Vikings disallowed crossbreeding with the Fjord horse.
We all recognize Arabians as the oldest breed in the world, but even the Fjord horse is not that far behind. Proof of careful breeding in this breed begins back over 2,000 years. There is also proof from Viking burial places that reveal crossbreeding with the Fjord was forbidden.


4.The natural markings of the dun gene are very noticeable on Fjords.
The Fjord Horse often has markings that are instantly linked with the dun gene with their coat. This involves a mane and tail that are darker than their standard coat. Pangare characteristics are also popular in this breed, such as thinner hair on the muzzle, belly and the inside of the legs. Njal marks, which are brown dots on the body or the head, are considered adequate because one of the Fjord foundation stallions had them as well.


5.Fjords can perform heavy work.
Fjord Horses are very powerful horses and they were used when work was needed in the mountainous region. Their power makes them adaptable for cultivating fields, pulling logs, and other heavy work. They are confident horses, which makes them excellent driving and riding horses.


6.The Fjord Horse is also famous for therapeutic purposes.
The Fjord horse possesses attributes of both cold-blooded and warm-blood character as well. This mixture forms a character within the breed that is always calm and gentle. All these features, along with their small stature makes Fjords perfect therapeutic horse for people with disabilities or for children who may profit from experiential therapy. Fjords are also used widely at riding schools because of their endurance and willingness to please.


7.Crossbreeding nearly destroyed the Fjord Horse.
Many breeders have been crossbreeding different horse breeds in order to improve them. People believed that the same thing would happen even with the Fjord horse that's why they decided to cross them with another local breed, named the Dole. By using horses that were more powerful and taller, breeders assumed that the Fjord Horse could be too improved. For a few years, crossbreeding between Fjords and Doles grew in Norway. But certain unwanted features began to be seen in the new horses. Their coloring was suddenly becoming unpleasing and their characters were becoming quite hard. By 1907, it was determined that all Dole blood should be eliminated from the Fjord breed.


8.A horse must earn a score of 70 to be considered a "great" horse.
Fjord Horses are evaluated on a range of 0-100 in terms of their appearance and performance. For a horse to be ranked as a very good representative of the breed, a minimum score of 70 is needed. If a horse achieves a score of 80 or higher, it is listed as a top-quality horse.