Belgian Draft horses are one of the biggest draft horse breeds that still exist in the world. This is not the first time we've talked about Belgian horses and how easy it is to identify them due to their signature look which includes large hooves, huge body, and of course, their docile disposition. Their enthusiasm for work is shown in logging works, especially in areas where you can't simply get heavy machinery, which can turn out in a real problem for people.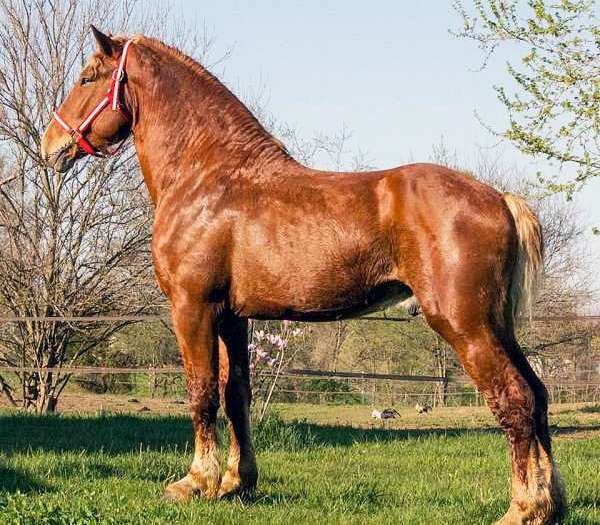 Despite all of our advanced machinery, sometimes the most dependable solution is very easy: The Belgian Draft horses. They are recognized for the bulky, muscular necks and for many beginning riders, Belgians are just too big to ride. If you want to own a gentle horse that loves a great day of tough work, this is the right breed to get. They may be big, but that also indicates they have a generous heart and lots of love to give. Below we have decided to show you some of the most interesting facts you probably didn't know about the Belgian horse. If you are looking to buy a Belgian horse, I'm pretty sure that this information will help you realize if this is the right horse for you.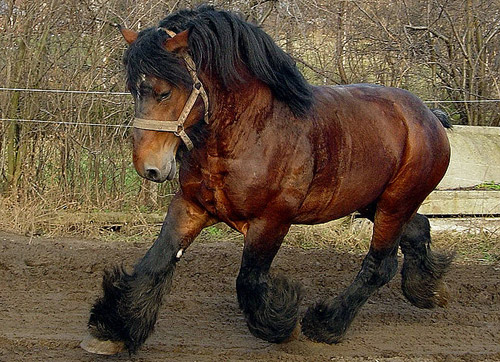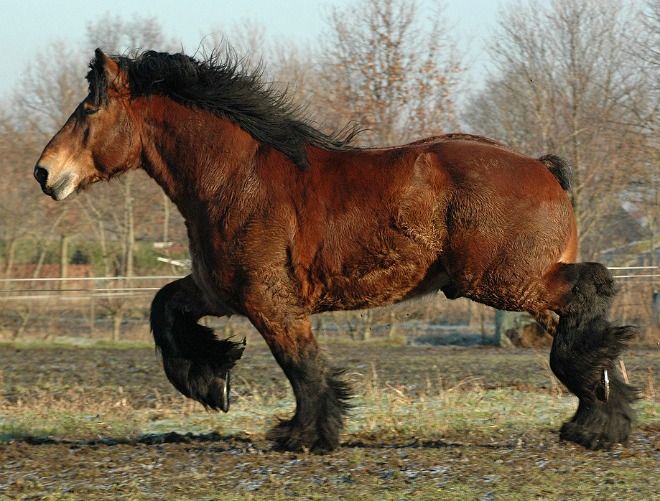 1. It's the most popular Draft Horse in the United States
Whenever we think about Draft Horses we immediately believe that the Clydesdale horse is the most popular breed in the United States because of the Budweiser Clydesdale horses but the truth is that number of Belgians in the United States exceeds all kinds of draft horses together.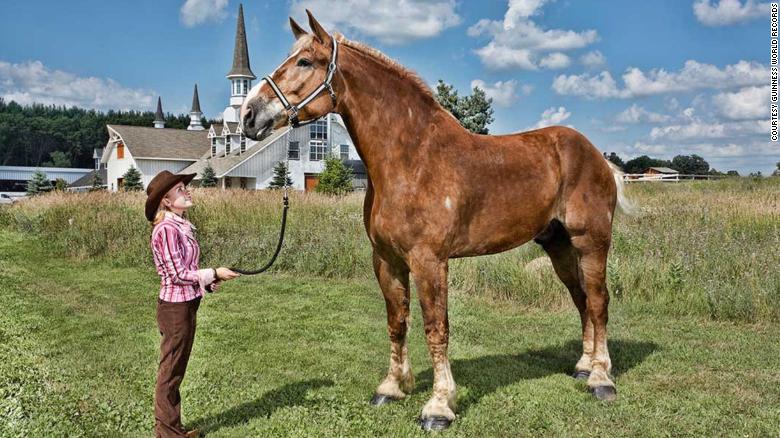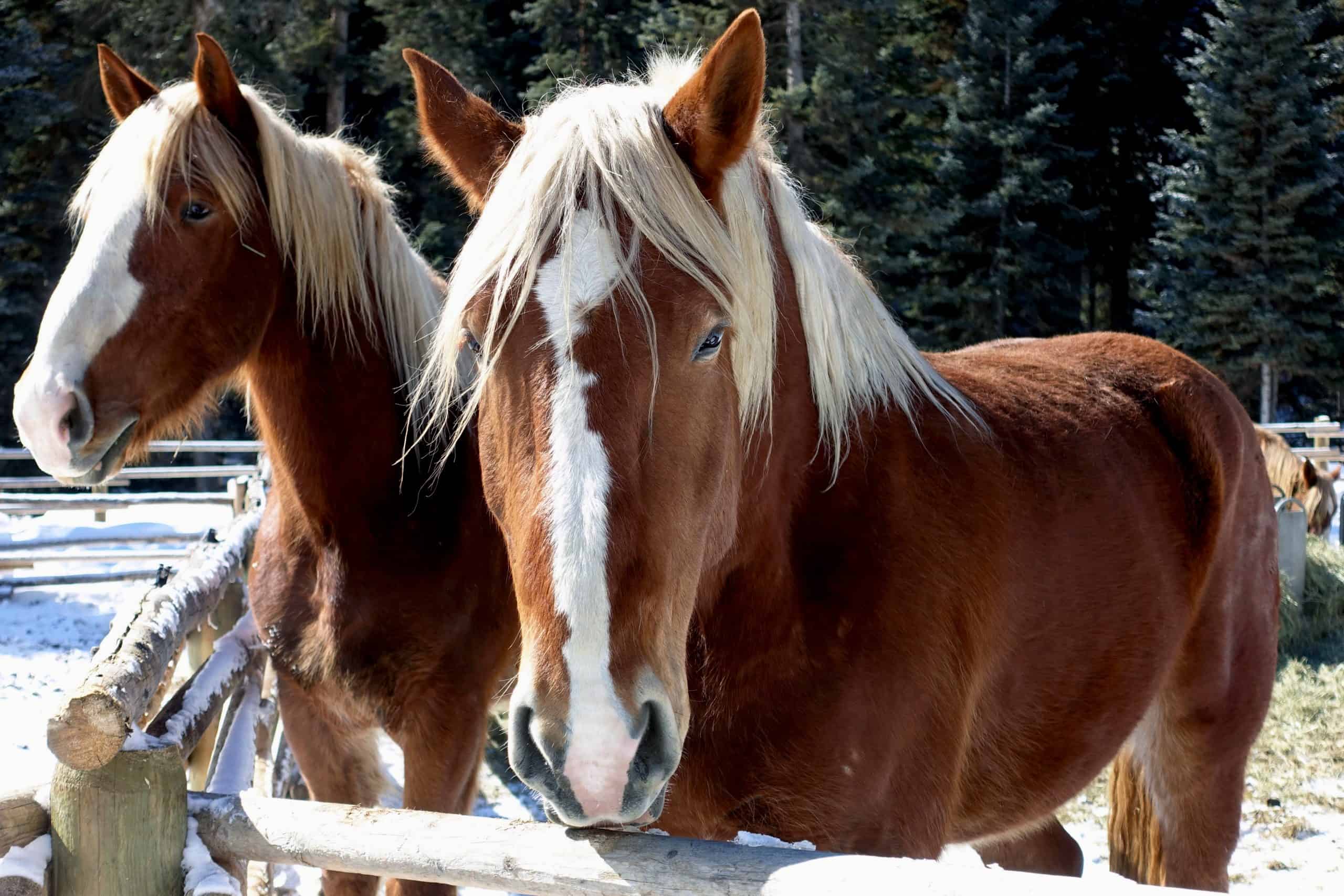 2. Pulling competitions aren't the only discipline where Belgians are successful
Belgians are usually known for their power in pulling competitions, but that isn't the only contest where this draft horse shines. Harness classes and plowing classes are also frequent entries from the Belgian breed. Many open exhibits will also see at least a few Belgian entries to fight with the lighter horses. Talented Belgians will also compete in dressage and in pleasure driving classes.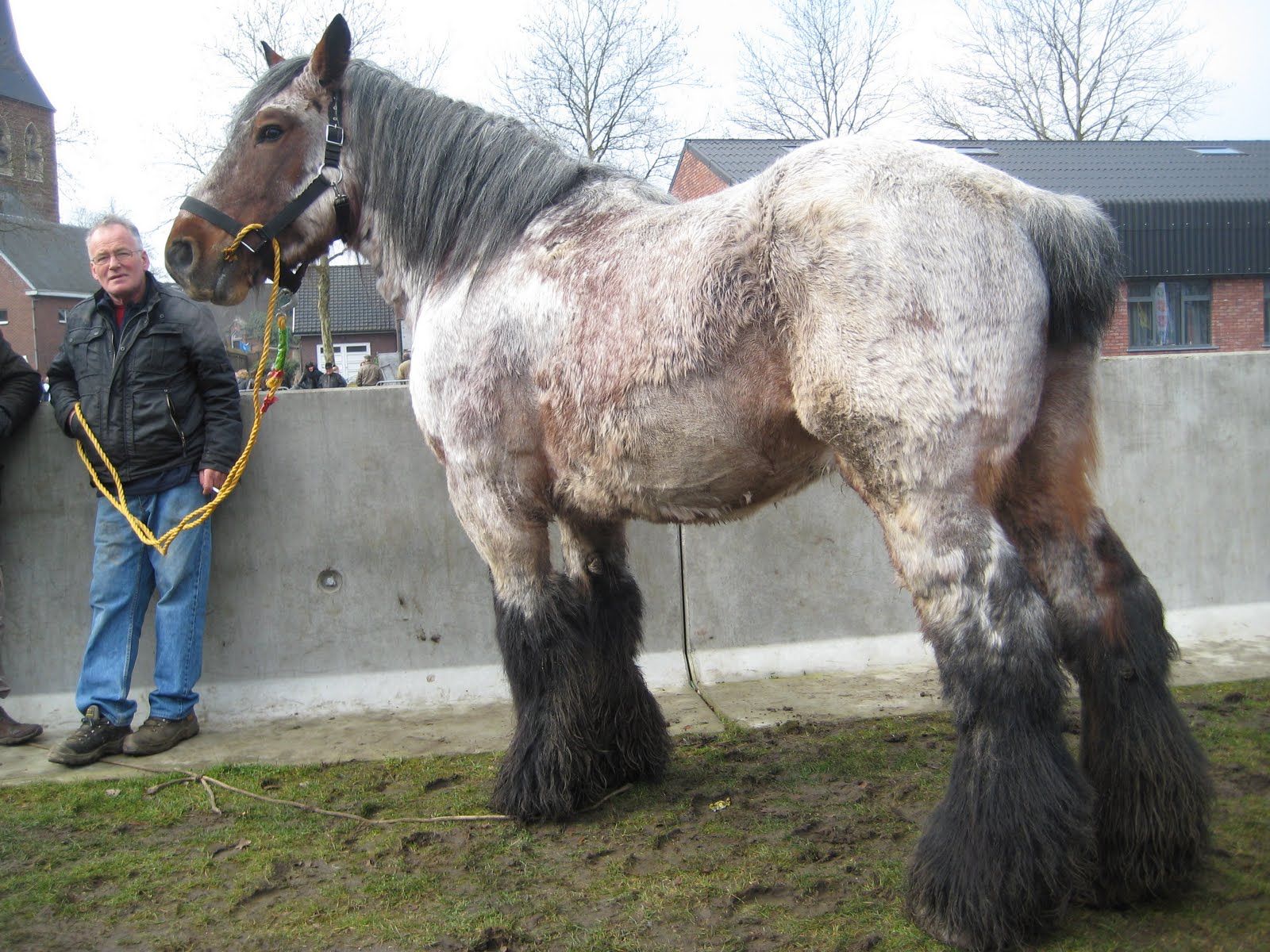 3. The world's tallest horse is a Belgian Draft Horse
He reaches 20.275 hands and is called Big Jake. He was born in 2000 and scales 2,600 pounds. Another Belgian who is very tall is also Mcllrath's Captain Jim, a 2-year-old Belgian stallion. He was purchased at the Mid-America Draft Horse Sale for $112,500 and carries the record as the Most Valuable Draught Horse Ever Bought.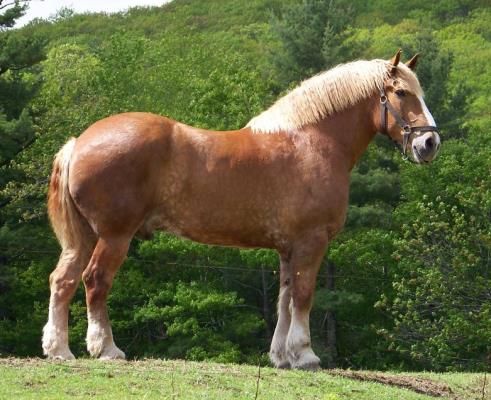 4. Belgian horses eat a lot of food over a day
It is not uncommon for a Belgian horse to eat more than 50 pounds of food in just one day. If the Belgian horse is working very hard that day, the amount of food might extend to 60-70 pounds. This can make it a little hard for some horse owners to financially keep the horse, especially when the extra cost of feed is appended to the place, board, and medical concern that the horse needs.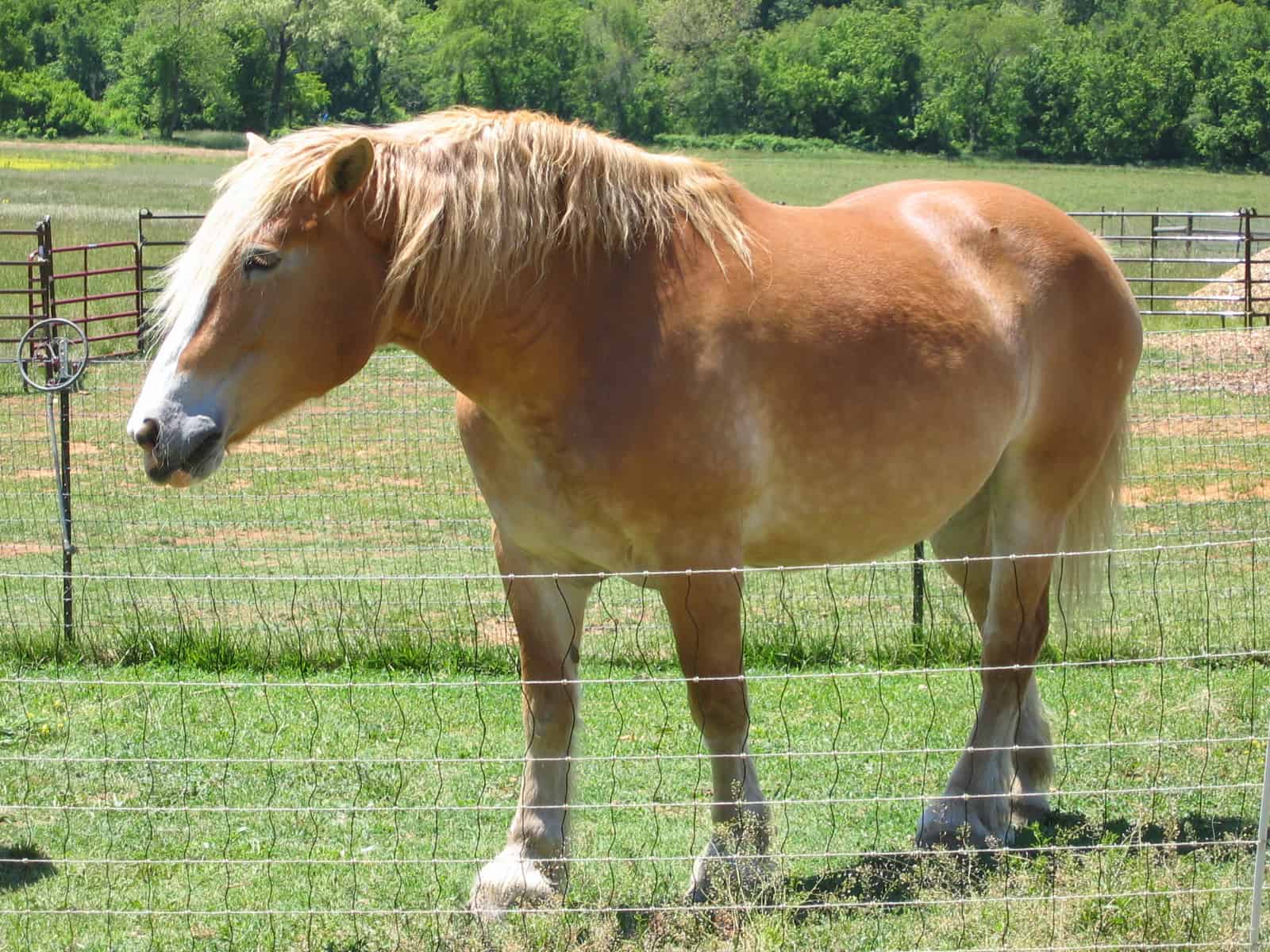 5. Belgians suffer from a distinct health disease
Many Belgians suffer from inherited genetic disease. It's termed junctional epidermolysis bullosa and is widely recognized as JEB. The disorder creates newborn foals to waste vast areas of their skin and have other birth deformities or anomalies. Almost 1 in 5 Belgian horses in North America have this disorder, with more than 30% of mares being carriers.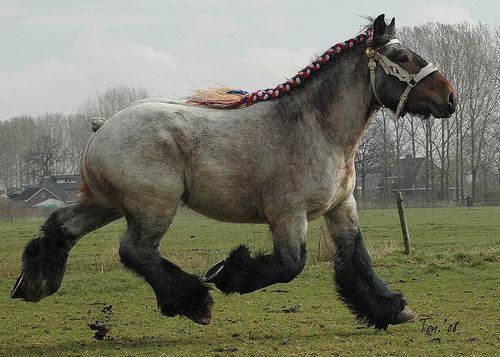 6. Belgians have always been recognized as working animals
Belgians have always been raised to work, even nowadays. They are usually used as farm horses, particularly by farms that do not use modern machinery. This horse breed doesn't have a problem getting out into a field and work hard, as long as they have enough feed available to maintain them.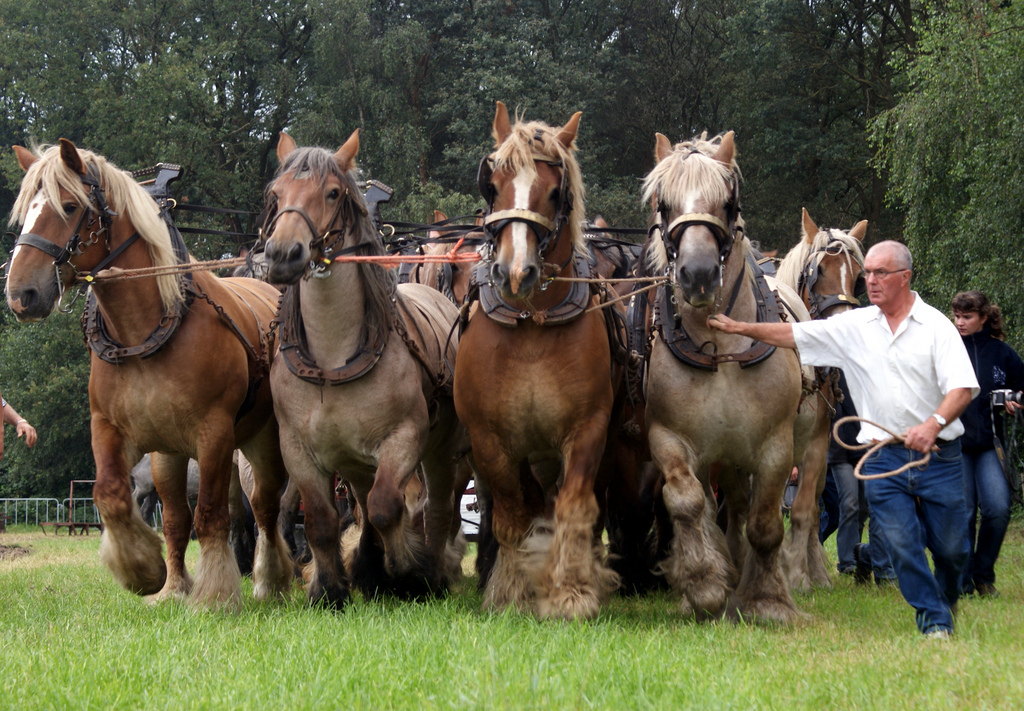 7. Belgian horses are considered easy to maintain
The Belgian Draft horse is recognized as an "Easy Keeper" breed. They are usually a pretty low maintenance horse. They only need to be feed regularly and exercise every day. These are sufficient to sustain this working horse that will have an eagerness for work.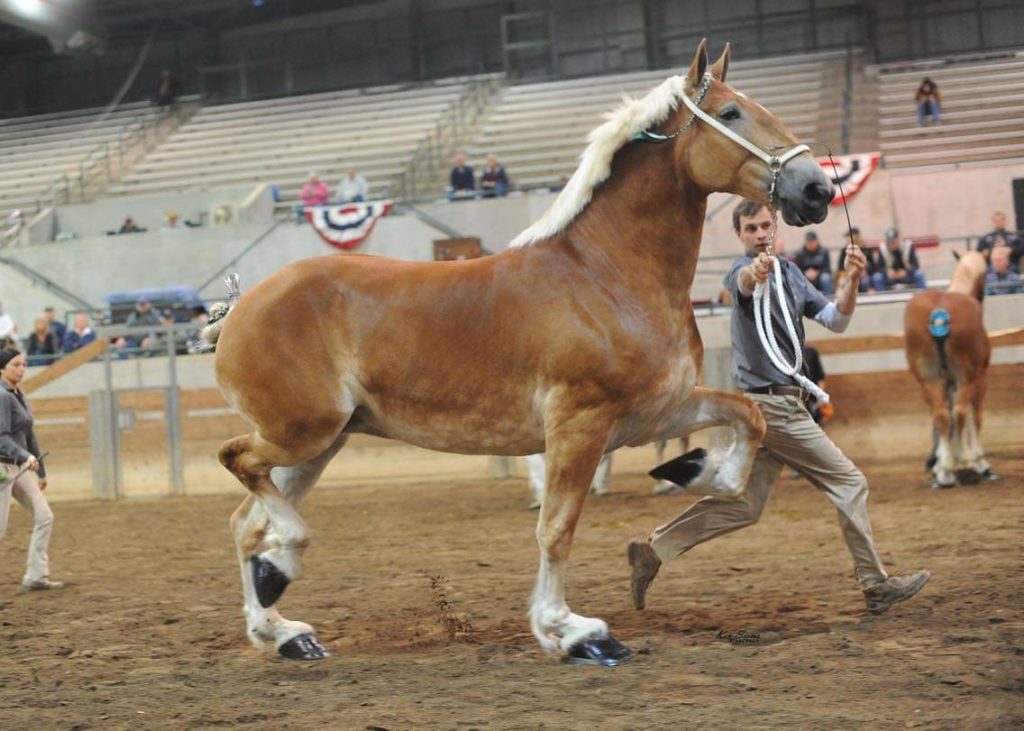 8. The price of a Belgian horse is usually very affordable
If you are planning on getting a draft horse and you can afford their yearly care costs, then the initial price to purchase a horse from this breed is quite fair. Several mature horses can be purchased for $5,000 or less. Even qualified horses from this breed are usually less than $10,000. Breeding advantage, competitiveness, and show prominence can affect the price of a horse to grow, which world champions often requiring six figures.