There's nothing more exciting than exploring different places all around the world on horseback. You discover not only the true beauty of nature but also mesmerizing wildlife. Below we are listing the best places to ride all around the world:
8- Okavango Delta, Botswana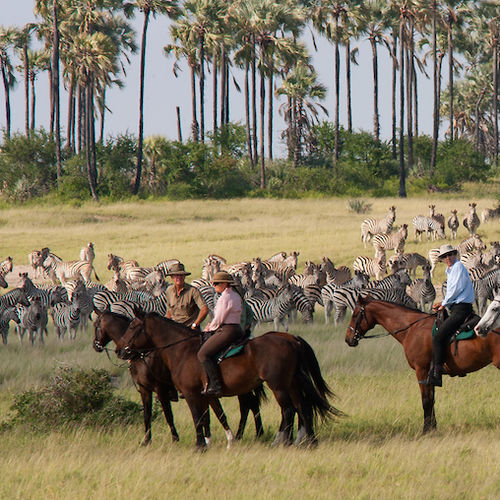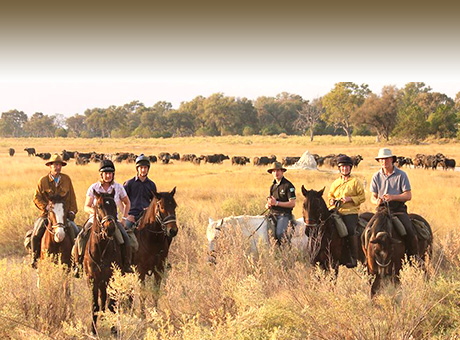 The Okavango Delta is the largest inland delta in the world and home to some of the most precious mammals and rare predators such as leopards, lions, antelopes, buffaloes or cheetahs. There are several activities for passionate people who prefer to stay in touch with nature but walking trails and horseback safaris are among the most preferred. Horseback riding will take you into the drier reaches whilst delivering the best wildlife sightings.
7- Hovsgol Province, Mongolia




Every skilled horseman who considers himself a true rider and wants to live a wild, natural adventure in exceptional landscapes made of lakes, mountains, river valleys, and forests. Of course, we also have to mention lake Hovsgol, an alpine lake known as Mongolia's "dark blue pearl," located in Northern Mongolia who remains in a truly pristine state. In Mongolia, you can visit locals, who are called the last Dukhans and are still so attached to traditions of shamanism.
6- Cappadocia, Turkey









Cappadocia is one of the most beautiful cities in the world that is known worldwide for the activity of hot air ballooning. It is also known as a perfect land for horses. Riders can choose to ride Arabian or Barb horses, who are both native to the area. A ride in Cappadocia is a must for every equestrian. You can still meet Turks living their traditional lifestyle which is known for their tasty cuisine and strong tea and other Turks who live a modern and fast life just like any other europian country.
5- Golden Circle, Iceland







Iceland is very famous for its small horses, which have two unique gaits specific to their breed. One of them is called töl which is a special way of moving who allowed Icelanders to use these horses as one of the only ways for transportation. Although these horses are smaller than normal horses, is best for you if you don't call them ponies because Icelanders say that they are too strong to be referred to as ponies. If you really want to take in striking scenery and take routes that are adapted to the seasons, you have to book a day trip there.
4- Bryce Canyon, Utah, United States







Bryce Canyon National Park is one of the most amazing places to ride horses. The canyon is filled with a sea of pink and red hoodoos and bizarre rock. Legends say that the hoodoos were people who were turned to stone as a punishment for bad deeds and ever since this story came out, they have made the entire world curious for thousands of years. Cowboy guides will be there for you to tell you the whole history and show you the distinctive geology of this national park. On top of that, you will be riding among bristlecone pine trees which is one of the oldest living organisms on the planet.
3- Banff National Park, Alberta, Canada





This national park is Canada's oldest park and it can only be visited by walking or riding horses, as it is thought to be the best way to enjoy the beauty and the amazing view of the Rocky Mountains. Following trails through alpine pastures, glacier-fed mountain lakes or rushing rivers is truly unforgettable for everyone. If you want to get the full experience, it is best to spend the night there, in tented camps while enjoying the cool mountain air.
2- Central Pacific Coast, Costa Rica






This coast is a beautiful area located between the cloud covering high mountains and palm-studded beaches. We forgot to mention that there are also volcanos, this makes it an all-inclusive place, right? There is plenty of wildlife in the forests and even a simple beach ride there can turn into an adventure by watching various species such as howler monkeys, colorful macaws, and red-eyed tree frogs.
1- South Queensland, Australia
Queensland is also known as Australia's Sunshine State. It will offer you an abundance of diverse experiences who will stay forever in your memory. We all know Australia is famous for its beaches but you can have them both bush and the beach if you decide to visit the popular Sunshine Coast through tropical rain forest trails and into the bush. While you are horseback riding you may spot rare animals who can only be found in Australia such as wallabies, koalas, kangaroos, and colorful parrots. The spectacular trek can be ridden by both beginners and advanced riders.