Besides the bride and groom, wedding cakes tend to be the centerpiece of any wedding. The newly married couple shares a special moment  — the cutting of the cake — with their guests, who marvel at the beautiful, intricate, and sure-to-be-delicious dessert. There are so many different types of cakes a couple can pick for their nuptials, but we've never seen one quite like the one in the clip below.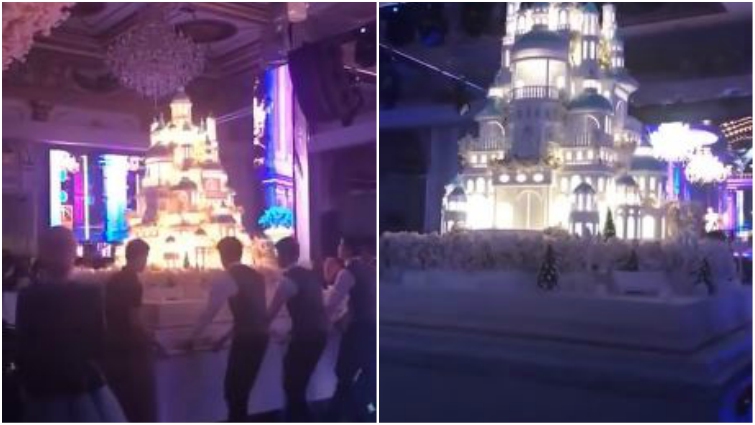 Check it out — it doesn't even look like a cake, at first! The jaw-dropping cake, designed to be a castle, is complete with a miniature horse and carriage as well as a bride and groom with eyes made from caramel. They glisten under the lights to create the illusion that they're moving. It even had to be wheeled by several waiters! According to Newsflare, Russian boxer-turned-baker Renat Agzamov was commissioned at the last minute to make it.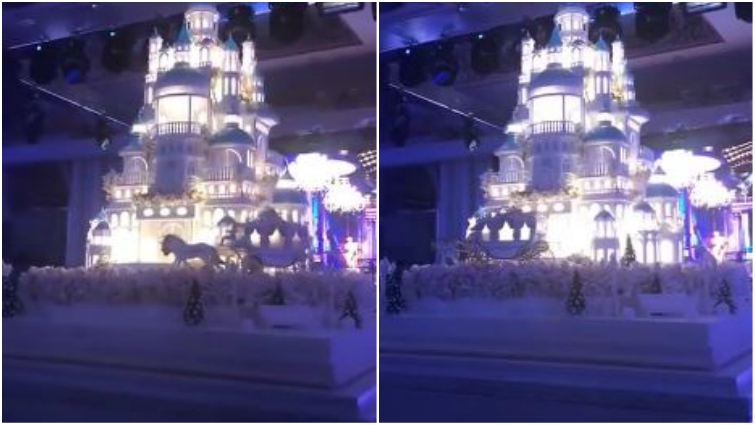 He says that he and his team of bakers "did not sleep for three days" in order to finalize it in time for the wedding. The cake was so massive that it measured 4 meters tall (13 feet) and 3 meters wide (almost 10 feet) and weighed a grand total of 1,500 kilograms (over 3,300 pounds).

It was estimated to have cost a whopping $178,000. Renat said about his creation, "This was a very beautiful wedding with a lot of stars. It's hard to surprise celebrities, but none of them could believe the extravagance of the cake." We hope the guests enjoyed the cake's taste as much as they enjoyed its appearance!