"You can't beat mustang intelligence in the whole equine race. These animals have had to develop for themselves for ages. They had to work out their own fate or be destroyed. Those that remained were creatures of excellent intelligence." This is what Frank Hopkins, the legendary endurance rider in the late 1800s has said about Spanish Mustang. I believe that it is an excellent description of the Spanish Mustang and the qualities that this breed possesses.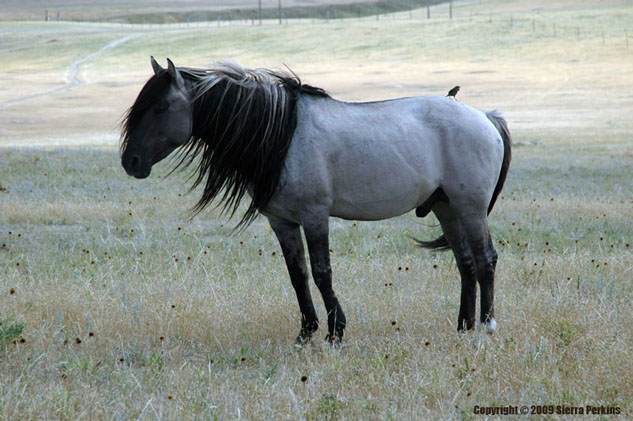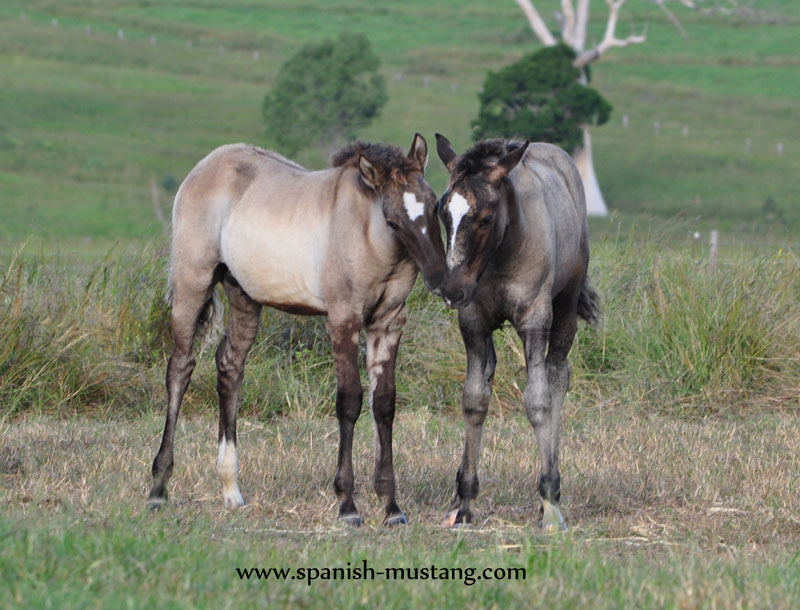 Nowadays this horse is extremely rare in Spain and they are registered in the broader grouping of the Colonial Spanish horse. The breed was saved and conserved from destruction by the breeders and the notion of a registry to preserve and advance the original type. It is with great pride that the breeders and owners of Spanish Mustangs can truly declare that the preservation of the Spanish Mustang has been accomplished without disproving the traditional significance or uniqueness of the breed.


The Spanish Horse was not a wild animal when it arrived on America, but once set loose it survived to thrive in the New World, which demonstrates once again the versatility and power of the breed. It is a horse that is very preferred because of its overall endurance and strength. Below we are going to show you some of the most interesting facts you should know about the Spanish Mustang that you probably didn't know. Keep reading!


1- Spanish Mustangs come in every color
Spanish Mustang comes in a broad variety of colors but the 4 most typical coat colors are gray, black, bay, and chestnut. Appaloosa markings and pinto markings can also be seen in this horse. Occasionally, you can also spot the Buckskins, palominos, cremellos, and roans colors.


2- They have very strict rules for breed registration
The average Spanish Mustang horse should be no shorter than 13.2 hands. There are also some horses who may attain a height of 15 hands. Horses that are more than 15 hands high are normally not approved for breed registration. It is important that both the height and weight of the Spanish Mustang should be in symmetry.


3-The Spanish Mustang is a domesticated horse
As we mentioned in the beginning, there are many people believe that Spanish Mustangs are wild but the truth is that they are the real representation of a tamed horse. They enjoy being around people and have a temperament that is very loving and curious. They are very intelligent and pay attention to everything that goes around them. That makes them enthusiastic to learn something new, but it also indicates they have an extraordinary level of self-preservation. Spanish Mustangs that perceive a threat will fight to defend themselves, even if it means fighting with a human.


4- Any gait is accepted by their registry
Any gait is classified as being adequate by the Spanish Mustang Registry. It should be displayed in a way that is harmonious and rhythmic. The flow should be visually gratifying, with wholeness and symmetry. Gaited Spanish Mustangs manage to have their own special way to their gait, especially when it comes to pacing. Various footfalls are permitted to be present as long as the other models are prevalent.


5- They shouldn't be confused with the American Mustangs
Spanish Mustangs are all domesticated horses but despite that fact, they are usually confused with the wild American Mustang. In fact, the real Spanish Mustang as a modern breed is different from the "wild" American Mustang in characteristics and legacy. Both these horses are descended from Spanish horses and other wild horses who escaped from various sources; they run wild in preserved Herd Management Areas (HMAs) of the western United States, who are controlled by the Bureau of Land Management (BLM).


6-Spanish Mustangs compete in different disciplines
Spanish Mustangs are usually considered as the embodiment of the classic American horse. Their character, energy, and enthusiasm are what make them such a wonderful breed. Their endurance is extraordinary in a Spanish Mustang, with the breed reaching strong excellent results in various endurance races year by year. Spanish mustangs have historically manifested a legendary capacity to travel vast distances without a problem. Spanish Mustangs can also participate in Western and English riding events with fair success.


7- They are considered a multi-purpose horse
Over history, Spanish Mustangs were utilized as cow horses, and many of them as U. S. Army army mounts. The modern Spanish Mustang hasn't missed any of the qualities found in those legendary horses. Today's Spanish Mustangs maintain their strength and energy to travel long distances without excessive stress.