We all know that kids and horses have a unique bond together. If you grew up an equestrian than you already know that horses play an important role for kids and bonding with them teaches you so many things at such a young age.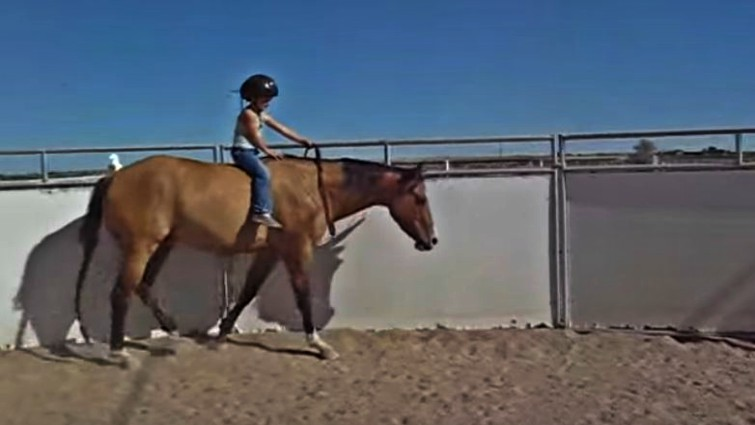 That's why many parents sent their children to riding lessons frequently and make sure to engage them together. Of course, we have to admit that horses are still animals, so an adult should always be present to make sure that everything is okay.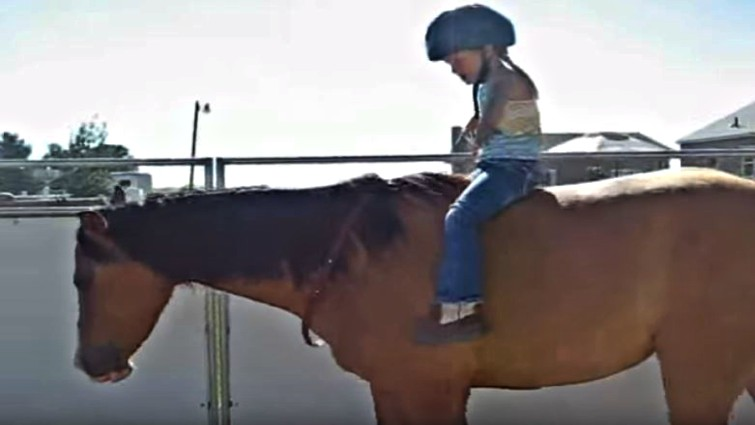 Children's safety always comes first and it's our duty to make them feel safe whenever they are near horses. In the video shown below, you will see a very talented 3-year-old girl, Sianna who is spending some quality time with Cessna, a 6-year-old Thoroughbred mare who is very gentle and peaceful.
It is obvious that the little girl loves her horse very much and does an incredible job with her inside the park. She is now riding her without any assistance at all and in this video, you'll see her mom teaching her to have respect and unconditional love for horses.
It is delightful to witness such an amazing bond between such a large horse and just a 3-year-old girl. After only a few minutes, she is able to ride the mare without any assistance at all!
Sianna is riding on balance which is the best way to learn. We have to admit that the girl is very talented but is the horse. It is clear that she is a very well-trained horse and does her job perfectly! Enjoy the beautiful video!