Every time we see a child riding a pony our hearts melt as we imagine ourselves being children again and do the same thing. We just can imagine the happiness of this little girl as she rides the pony. When it comes to galloping on a pony you just think how challenging that might be because ponies are the worst when it comes to it.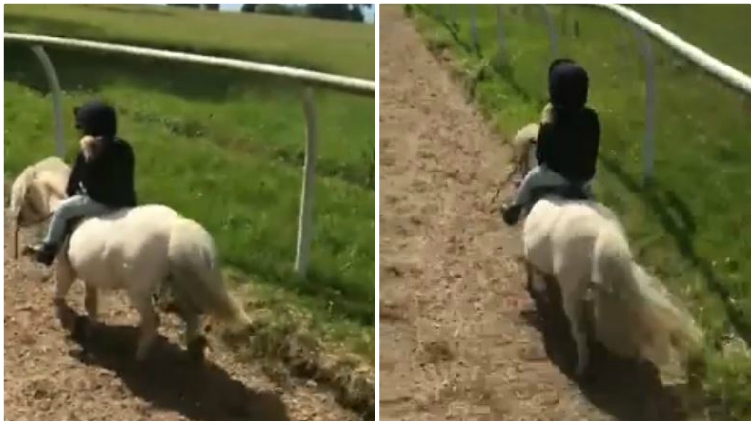 But this 3-year-old girl is fearless while riding a pony and even though she requires more speed she can't get what she wants because that's the maximum the pony can offer. This girl is living her dream and getting every bit of speed the pony has got in his tiny legs. It was her mother who caught her on video as she rode along her and also kept an eye on her.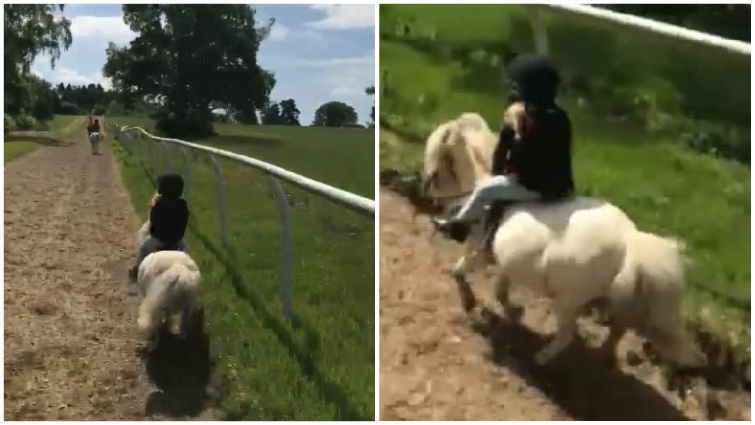 It is adorable seeing such a small girl riding like that doing a pep talk to the pony. She is going to be a great rider in the future and who knows, maybe, we are also going to watch the pony in some kind of championship. Watch and enjoy the video!
This kid really cracks me up ???????????? 3 years old and can't go fast enough! #nofear #PonyPartiesUK #ComeOnCuddles #CuddlesThePony www.fb.com/ponypartiesuk

Posted by Lucie Moore on Friday, June 2, 2017