Shetland ponies are definitely some of the cutest horses around. Due to their heart, positivity, and kindness to others, these horses are considered a great choice for children.  They are known as loving, intelligent, and reliable horses that are a joy to work with. Some might have a funny streak, giving them the "troublemakers" perception among ponies. But many people enjoy this unique feature of this charming and easygoing breed. Everyone recommends Shetland ponies for children because of their small size, determination, and charismatic natures. Their small size may trick you, but you have to keep in mind that they are still horses, so you have to take care after them regularly and make sure to provide their needs. But as long as you treat them with respect, they will respond to all your dedication and affection and become great companions. Below we have listed some cool facts about Shetland Ponies. If you are looking to buy a Shetland Pony, this article will help you decide. Keep reading!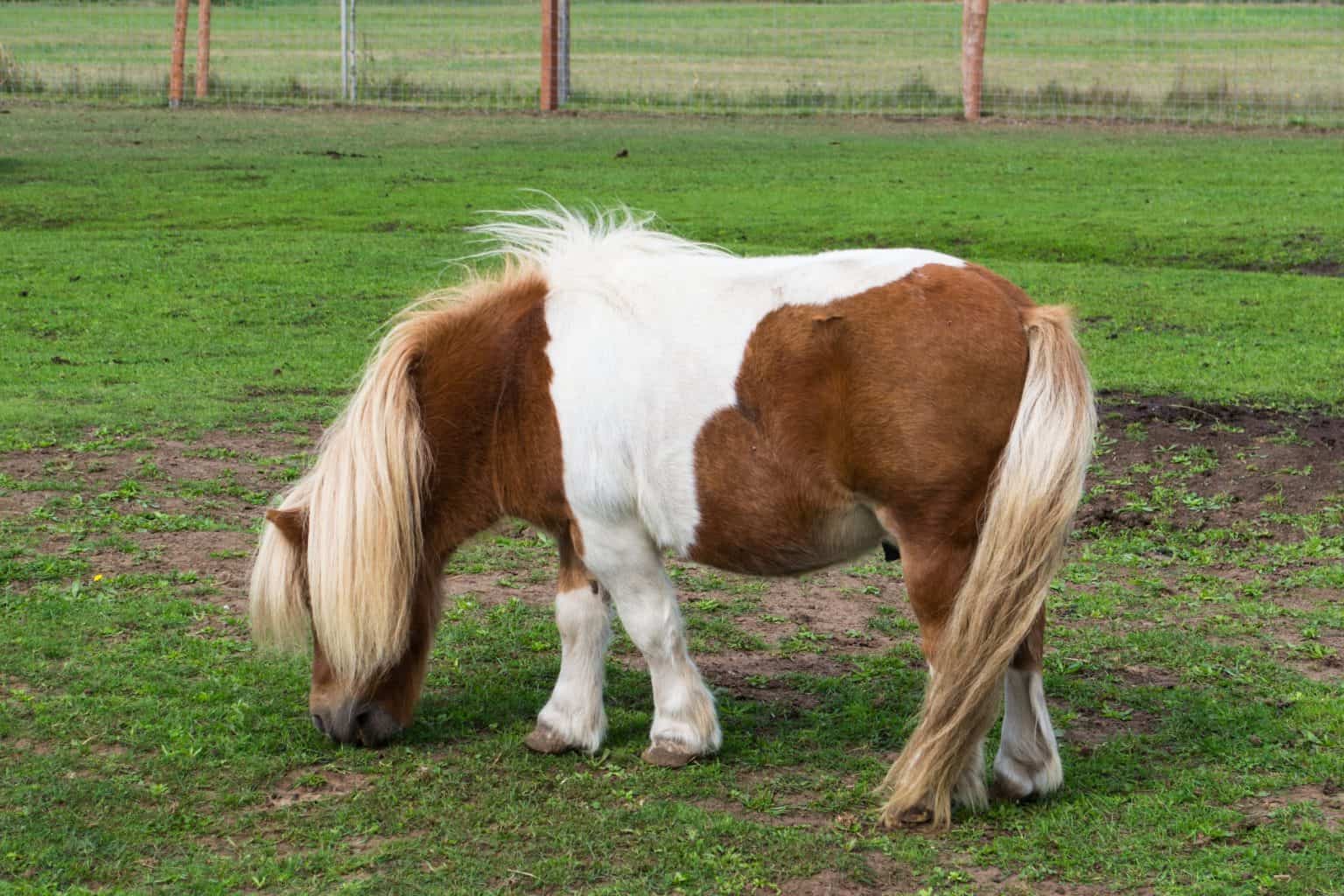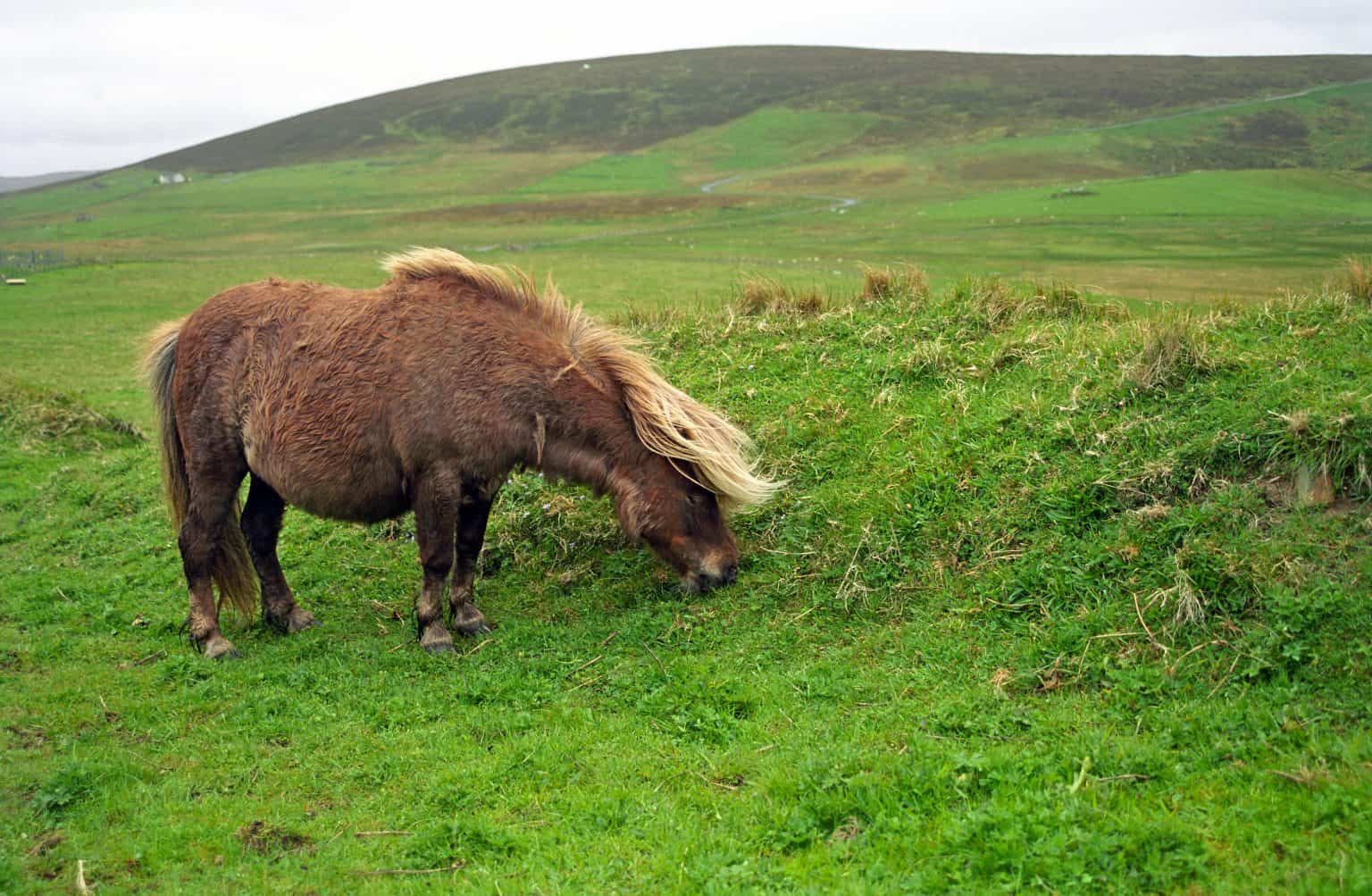 1 – Shetland Ponies are a very old breed.
The Shetland pony is a Scottish breed of pony who was initially bred in the Shetland Isles, north of Scotland. The Shetland Pony is considered to be bred from a cob-type pony from Southern Europe and a pony carried there by the Celtic people. For at least 4000 years, in near isolation, these charming small ponies have traveled the hills and fields of Shetland. This free lifestyle has directed to the progress of a unique and strong breed.


2 – Shetland Ponies live a long life.
A Shetland is believed to live for more than 30 years, even though they are inclined to heart problems because of their small size. The oldest Shetland in history is Sugar Puff, a pony who lived in Exmoor, Uk and died at 56. In case you didn't know, a 30-year-old Shetland is 85.5 in human years.


3– The price of Shetland Ponies varies in different countries.
In different countries, the prices of Shetland Ponies do vary – the American Shetland vary from $250 to $2000. In the United Kingdom, a registered Shetland is usually sold for 800 – 1000 GBP. Prices change all over Europe, but the price range is between 700 – 1500 euros.


4 – Shetland Ponies were originally used as a farm horse
Shetland Ponies were developed in a small, hard island where it was very difficult to get your work done from large horses because they require a lot of food. That's why the Shetland Pony was the ideal size for the farmers there, who used them for pulling carriages, transporting peat and even plowing the farm.


5– Shetland Ponies are very accustomed to the harsh climate
The Shetland Pony is adjusted perfectly to their wild homeland. They even eat the seaweed so they can get nutrients such as minerals to enhance their limited diet. They resist cold weather due to its double coat, which preserves them against the severe winds and cold.


6 – They were even used in the coal mines
In the 1800s women and children were banned from entering the underground mines, that's why the Shetland Pony was put to use there. These ponies rarely saw sunlight and had a difficult life, even though their handlers handled them with a lot of affection and respect.


7 – Shetland Ponies have several health problems
Shetlands and other small ponies are responsive to the same diseases as their larger horse, however, they do have some other health issues that seem to appear more in small horses. One of these problems results in improper high levels of fats and triglycerides – another is an abnormal functioning liver.
Some symptoms of these diseases are:
-Reduced appetite
-Lethargy
-Weakness
-depression
-diarrhea


8 – The American Shetland is not alike the Shetland Pony from the Isles
The American Shetland has a very different appearance than the original Shetland Pony. The American Shetland, which is moreover classified into four breed standards – lighter in bone, with more subtle traits like that of an Arabian. This is the outcome of breeding it with Hackneys, Welsh, and the Harness Show Pony.


9 – A small racehorse
This breed is an all-purpose horse, but we didn't think they could even be used for racing! In Europe, they hold a unique competition where children riders race the ponies whilst in Queensland, Shetlands are used in Junior Harness racing to give kids an intro to the sport.


10 – They stroll around freely, but they are not wild
In Shetland Isles, you will see many small ponies roaming all over the place, but they are not wild. They are all owned and are managed by land residents.


11 – The Appaloosa-type coloration it's not allowed within this breed
Shetland ponies come in almost every color including pinto mixtures (but, not leopard-spotted or Appaloosa blanketed patterns). The most popular coat colors are black, chestnut, grey, bay, brown, roan, palomino.