Appaloosas are recognized for their unique spots, but these beautiful horses have so much more wonderful traits that make them an excellent choice for everyone who is looking to buy a horse. Nowadays, Appaloosas are one of the most loved horses and can be found all over the world, proving their progress in many disciplines such as western pleasure or dressage. Appaloosas are appreciated for their easy-going nature and their dedication as family horses.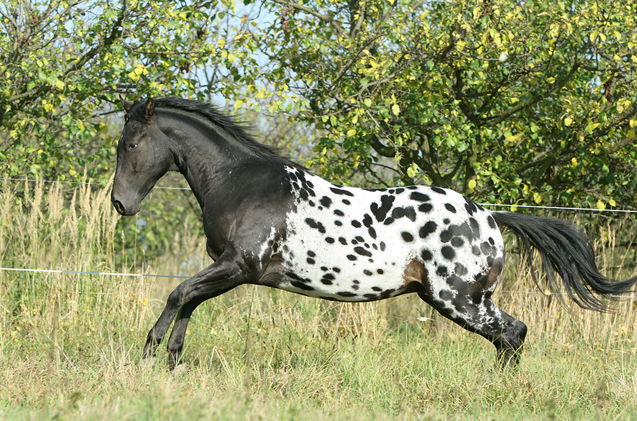 These horses are versatile, humble and they are also reliable and capable of bonding with their owners. These features make Appaloosas an amazing horse breed for beginners. Every Appaloosa owner can confirm these traits! Below we have listed some of the most interesting facts about the Appaloosa horse, you probably didn't know. If you are looking to buy an Appaloosa horse, then this article will help you decide if this is the right horse for you. Keep reading!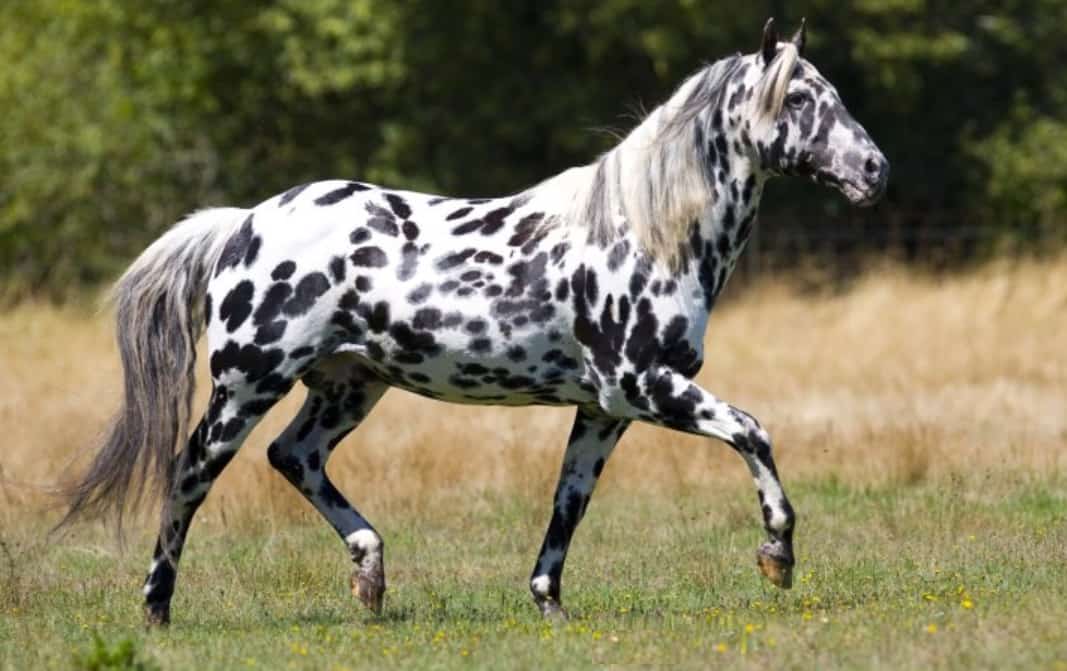 1. There are six basic kinds of Appaloosa base coats
Appaloosa horses can come in every color but there are six kinds of base coats that usually refer to this breed such as: blanket, frost, leopard, marble, snowflake, and solid. There are also base coats called "Varnish," which gives dark points and some marks over a smaller body, and "Few Spot Leopard," which creates the base coat to become almost hidden by the number of spots that happen.

2. Appaloosas are very adaptable
Throughout all the history, Appaloosa horses were used for hunting, enduring rides, and even as war horses because of their agility and calm attitude. Nowadays these horses are generally used for trail riding, horse racing, and ranch work.

3. Appaloosas are some of the most popular horses in the world
Everyone recognizes an Appaloosa horse as soon as they see one due to their unique markings. Many famous people own Appaloosa horses and they have even participated in different TV shows and movies, mostly on black and white TV westerns. But even other Tv shows, such as Little House on the Prairie, feature an Appaloosa horse in their series.

4. Idaho has the Appaloosa as its state horse
In 1975 the State of Idaho first approved the Appaloosa horse breed as its official horse breed. Over 700,000 Appaloosa horses have been listed to date since the Horse Club was established in 1938.

5. Some Appaloosas don't have marks or spots
Some Appaloosa horses look just like any horse breed and don't have the marking or spots that this breed usually has. For this reason, if one of these horses is being displayed or conquered in competitive matches, officials may demand blood testing in order to verify the breed parentage.

6. Appaloosas have normal height and weight
The normal height of an Appaloosa is usually within 14-16 hands, but some horses can be even taller or smaller, this mostly depends on their heritage. The majority of Appaloosas will weigh about 1,100 pounds. They are known for being a low maintenance horse and also have amazing endurance. These horses can't hide their feelings and express what they are thinking and feeling at any given moment.

7. Appaloosa horses are prone to certain health issues
The Appaloosa breed is very predisposed to develop the Equine Recurrent Uveitis. This health disease happens when there is a small amount of skin pigmentation around the eyelids and less hair in the tail and mane. This decreases the protection the horse takes from UV light and boosts the immune system of the horse to undertake the eyes. If this disease is left untreated, it can direct to blindness.

8. Appaloosas usually change coat colors as they get older
There are several times when Appaloosa horses grow different coat colors as they get older. Many young Appaloosas begin with regular coat color and then begin to form markings over time. Once they enter adulthood, the markings of an Appaloosa will normally continue to be the same, but on some occasions, they could change as time passes.

9. It is still unknown how Appaloosas came to North America
The Nez Perce are attributed to evolving the Appaloosa breed, but spotted horses are not admitted to be the locals of the continent. It is still debatable how this horse came in The Palouse. Some think that Russian fur traders transported the horses over after the colonies were founded.

10. Many breeds may have shaped the modern Appaloosa
There is a broad range of body characteristics that can be discovered within the Appaloosa breed, which is thought to be due to the influence of many horse breeds over the past few hundred years.