Eddie probably knew nothing when she took her friend's new dressage horse cross country. It seemed everything so beautiful and amazing till one point when the dressage horse had to jump over water because it was too scared to touch it. Some horses find water scary because they cannot work out how deep the water is, the reflections are scary and in murky water they cannot see what is in it.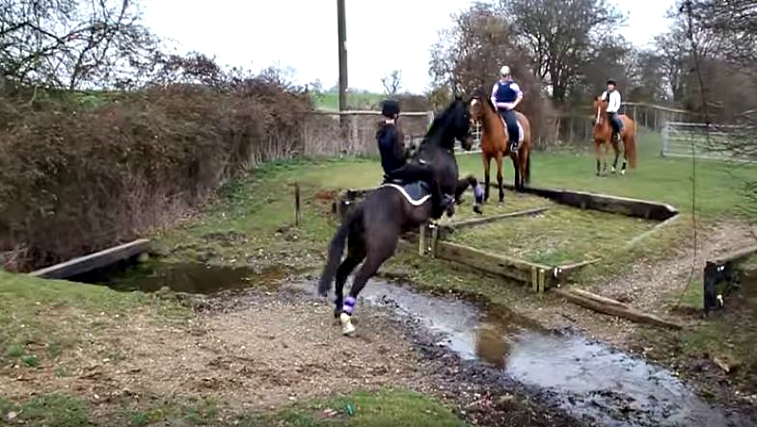 Some horses do not mind still water but hate running water or waves. If they are not regularly exposed to this sort of situation they're going to be worried and confused. This rider handled the horse perfectly. Although it was something unexpected Eddie handles this absolutely in a wonderful way, super calm, kind, and patient which is very nicely done on her side.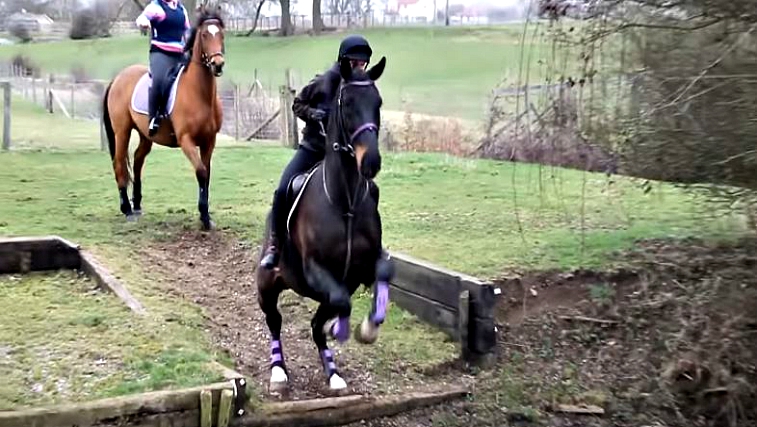 We all know that horses take time to get over their fears and we all should applaud her for asking the other horses to go in front of her showing the horse that the water is not dangerous. So many riders become scared aboard horses like this one but it was beautifully ridden and everything was under control. Watch the video and share your opinions with us.