In the horse world, there are a lot of amazing breeds who have become very popular, even overshadowing some other breeds that have interesting things to offer as well. After all, there are a lot of breeds out there and it is quite understandable that not all of them will become popular. A great way how breeds might become popular is through commercials and just reading this, I am pretty sure that all of you know which one do I have in mind, Budweiser's Clydesdales.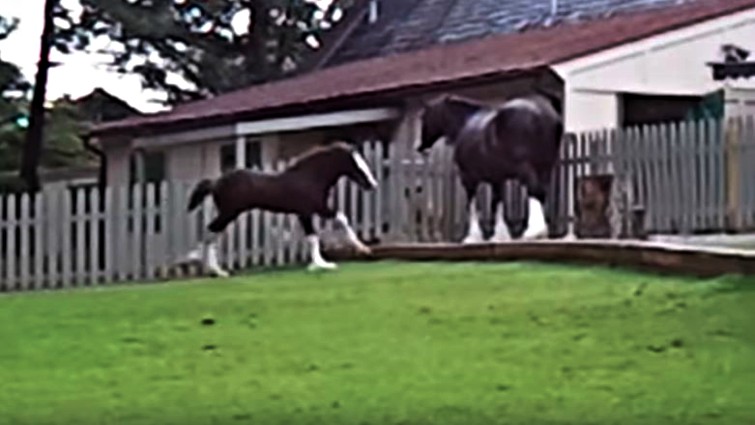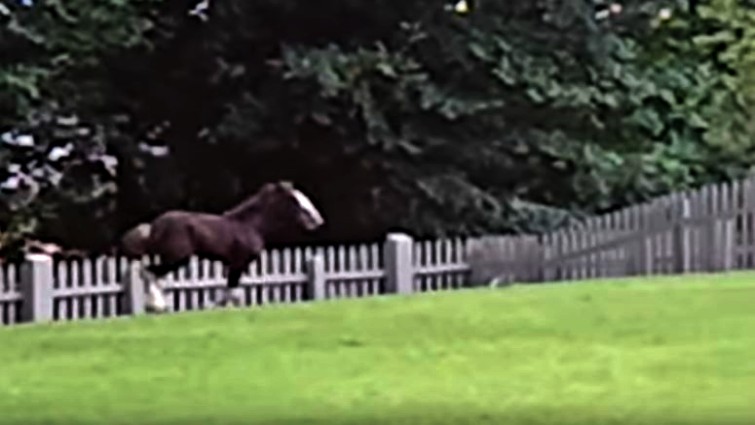 Superbowl is one of the biggest events that gets the attention of people all over the world, especially in the US where it takes place. It is difficult not to notice the hilarious commercials including Clydesdales which is one of the most beautiful horse breeds that you can find out there. They are easily distinguishable from other breeds to their unique color and white mark in front of their face. It is time to bring another one here, which is probably gonna be one of the featured stars of commercials as he has what it takes to become one.


This baby Clydesdale clearly wants to be remembered and recognized, and of course, to have some fun with the people who are watching him. His name is Aidan and he loves to kick up some mud at his admirers. As he was galloping in front of those people he decided to have a little fun. He did it on purpose, that's for sure. A little mud can't harm you and these intelligent creatures know that. He wanted to be the center of attention and without a doubt, he became the center of it.


It is difficult not to notice such a natural beauty, leave alone his presence and efforts to show everyone how stunning he is. I mean, he didn't even have to try. I really do believe that he is amazing and by saying that, when can we expect to see him featured in a commercial? I am pretty sure he will leave us all stunned. Please watch the video below and share your thoughts on the stunning little Aidan.