A lot of children have proven to be braver than a lot of adults when it comes to horse riding. The girl in the video below is only 5 years old but she is not scared at all to ride a giant horse bareback and bridleless.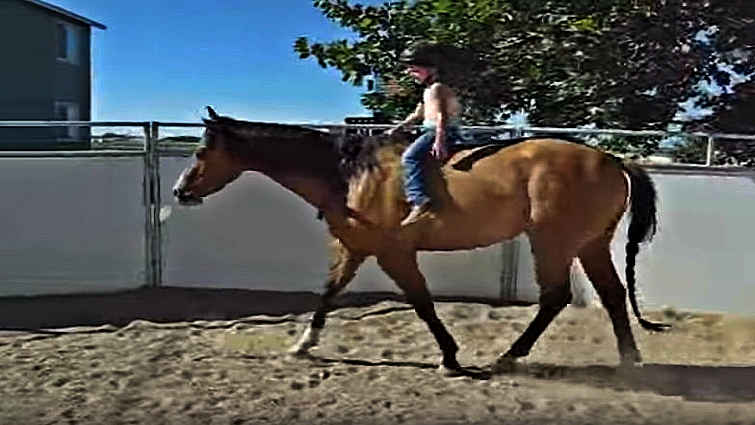 I am scared myself when it comes to doing what she just did. 'Sianna is 5 years old and Titan is only 3 years old. Sianna has been riding since she was 2 and you can check out her other videos online or on our website… Titan was started under saddle.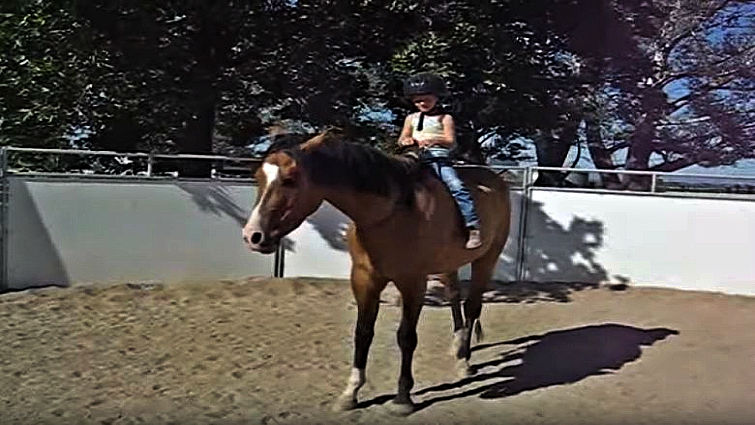 He is an un-papered quarter horse gelding. He is a gem and a half and is unbelievable to work with. As you can see, the video is a little old, however, it is worth sharing because of how talented Sianna really is.

I remember myself when I was her age and I was scared to even touch a horse, leave alone ride one, especially bareback and bridleless like she just did. She is indeed amazing. Please watch the video below and show Sianna and Titan some love. If you think that this video is worth sharing with your friends, please make sure to do so.