One of the most beautiful is seeing how well do young children and animals interact with each other. It is great how these animals can understand these children better than us and can also be better at making them happy. If we are talking about introverted children, animals are even more important to them compared to all the other children. Every child in the world loves to play and playing with pets can be one of the most entertaining things for them.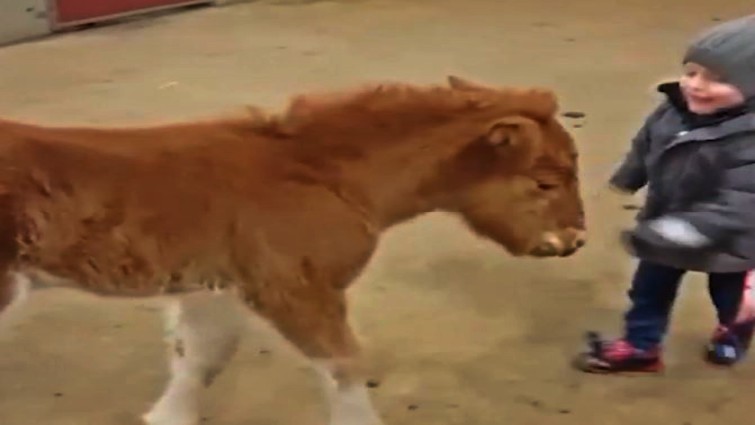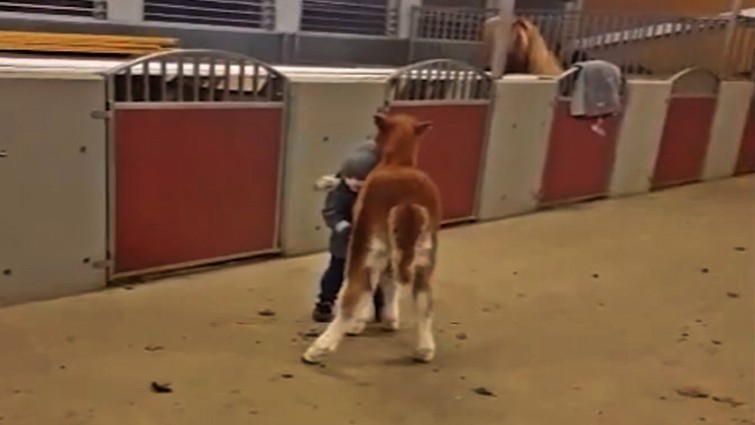 They understand that pets are a member of the family, hence, as much love as they get from these pets, that much love they give. When a family makes the decision to give an animal for adoption, the children usually try very hard to convince their parents to keep the animals, that's how important these animals are for them. What can be one of the cutest combinations for all of us to see. It is definitely heart-melting seeing a young child and a foal together like these two in the video below.


What you are going to watch is a video of a cute little boy and a sweet foal playing together with the game of tag. As soon as the video was posted it got thousands of likes, comments, and shares with people saying that it was a heartwarming video. Sigurlína Erla Magnúsdóttir, the owner of the foal and the mother of the little kid called Þórður Bragi said that she had never thought that those two would be so connected and become best friends.


She also said, "Ever since that day they have become more and more curious about one another. He comes with us to the stables, where we have allowed Köggur to come out and run around with Þórður. The two of them then play tag. Köggur seeks Þórður out. He is far more likely to follow him than he is to follow us." What can be more adorable than watching how these two interact together? Please have a look at the video below and share some love for these two. If you have similar videos, feel free to share them with us.