A lot of people who spend a lot of energy every day due to their daily busy schedule need to relax constantly. It can be not only physically but mentally exhausting to keep doing the same things over and over again, that is taking some time off is necessary. Well, this is probably not the case with the majority of the people worldwide who are currently locked at home so they could help to prevent the spread of one of the worst pandemics in our history.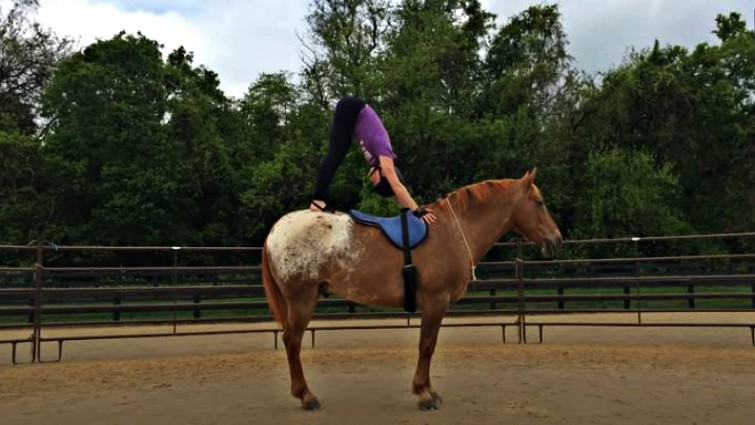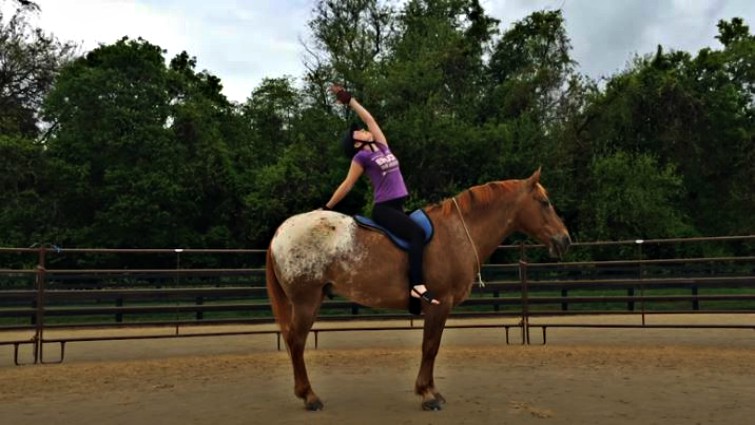 Nevertheless, when things will get back to normal, you will get back to the usual ways of getting relaxed. A very relaxing thing for us is to spend time with horses or go for a ride with them. This is considered to be great for every person, even the ones who are not connected to horses in any way. Other methods would include meditation, yoga, etc. What can be actually better than all these methods mentioned? To combine two or more of them together and the girl in the video below totally agrees with that.


Combining the love and passion that we have with horses with yoga seems like the perfect combination. Forget downward-facing dog – this is a more downward-facing horse! These incredible snaps show a flexible yoga instructor stretching out on horseback. Angela Nunez, from Virginia, USA, performs a range of tricky poses while she balances on her nine-year-old horse Snowy, in a bizarre adaptation of traditional yoga practice.


Lithe Angela, who also works as a barn manager at therapeutic riding center Wheatland Farm, shows off her incredible balance and poise as she contorts herself into impossible shapes on the well-behaved horse's back. It seems very challenging, however, I believe that with a lot of practice, everyone can manage to do at least some basic yoga moves. It is an interesting thing that every horse owner can try to do, especially during these days to break the monotony. What do you think about Angela? She is pretty good at it. Anyone there to challenge her? Have a look at the video below and get to work.