Do you remember the times when you were young and you were stopped from doing all the activities that you liked to do? For example, you would like to eat a lot of unhealthy food but your parents would prevent you from it because it was dangerous for you? Well, the same thing is done with pets as well and it is probably more difficult. It is very difficult to make an animal understand that they should not do a certain behavior.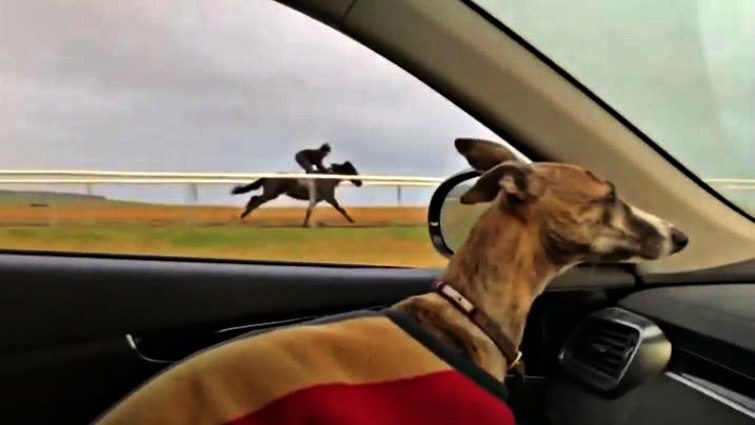 Horse owners spend a lot of time in making them understand why it is wrong or dangerous and unfortunately, not all these animals are smart enough to understand it, hence, they might repeat it again right after or in future cases as well. After all, it is impossible to find the ideal pet.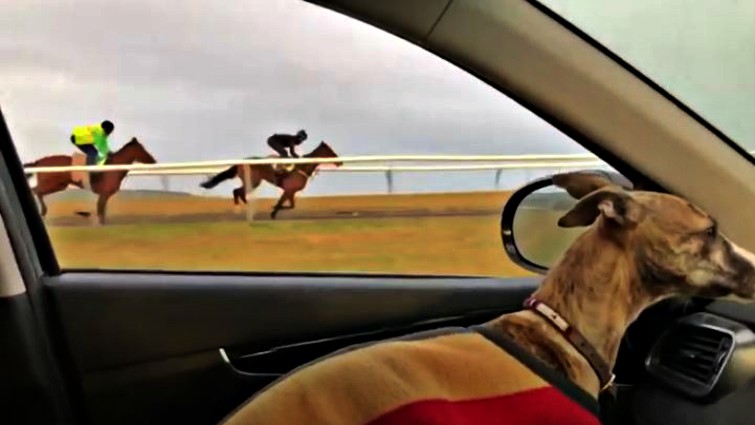 When we consider all the benefits and the emotional satisfaction that we get when we spend time with them, we should also consider the fact that it is associated with a lot of responsibilities. This is the case with this dog in the video below. A whippet has been made to sit in the car after a hilarious video of her chasing racehorses during a training session was compared to the famous viral dog, Fenton.

Two-year-old Bobby was sat alongside her owner's step-father, racehorse trainer Jamie Osborne, while he watched the horses from his yard in Lambourn, West Berkshire, head up the gallops for their morning exercise. However over-enthusiastic Bobby decided to join in on the sprint and made a mad dash to catch the horse in front, despite desperate calls from Jamie, 54, as he looked on in shock at 6 am yesterday morning.

Luckily both Bobby and all horses and riders were unharmed but the clip was quickly compared to the hilarious viral video of Labrador, Fenton, who chased deer across Richmond Park, in London, back in 2011 as owner Max Findlay looked on in horror. Well, I think that Bobby got a very valuable lesson, no question about that. Please have a look at the video below and let us know what you think.