You can never get enough of beautiful dressage performances, especially those who involve talented riders who have deep and meaningful connections with their horses. One of them is definitely Sandra Beaulieu, a talented young girl who along with her beautiful Friesian horse Douwe have delivered a very magical performance called 'The wings of Isis'.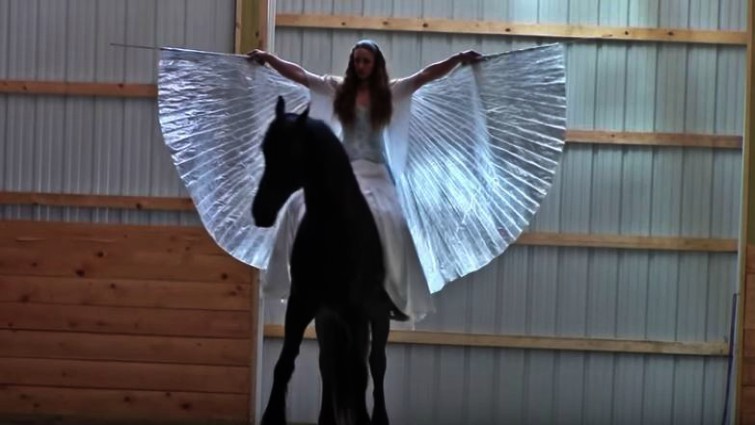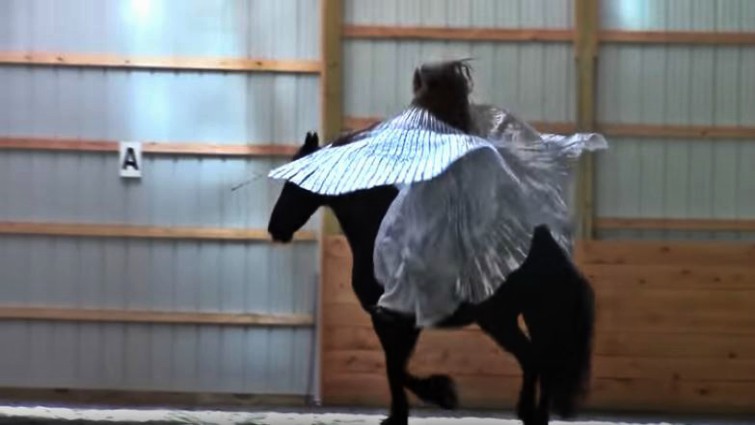 Sandra looks just like she is floating in the air and those wings make her look just like she came out of a fairytale. This was the first time that Sandra and her horse performed bridleless but due to her courage and passion, she made it look like she had done these kinds of performances for many years and it all looked very natural.



The wings that she used in this performance are chosen from the discipline of belly dancing, known usually as the Wings of Isis. The music she used was from Cirque Du Soleil-it is called "Ulysses". Sandra said that it was very challenging to find the right music for the wings but this song worked perfectly because she was able to intensify the music with the wing movements.



The video is very popular among different horse forums because it is really the perfect combination of an excellent performance combined with an adorable relationship between the girl and her horse. It took Sandra many years to get to this point.


She started out by riding him bridleless in a round pen and only for short periods so he would have positive experiences. She was able to perform this routine with a bridle and side reins but her ultimate goal was to do it bridleless. Five years later with a lot of work and dedication, she managed to do it! Enjoy it!