Do you remember the first time when you had the first contact with horses? If you do and since you are here, reading this now, you can tell that no matter how it was, it turned out to be a great relationship at the end. Sometimes, you realize within seconds that you are born for this but on the other hand, it seems like you will never want to see horses in your life and yet, it totally changes when you grow up and get more comfortable with being around horses.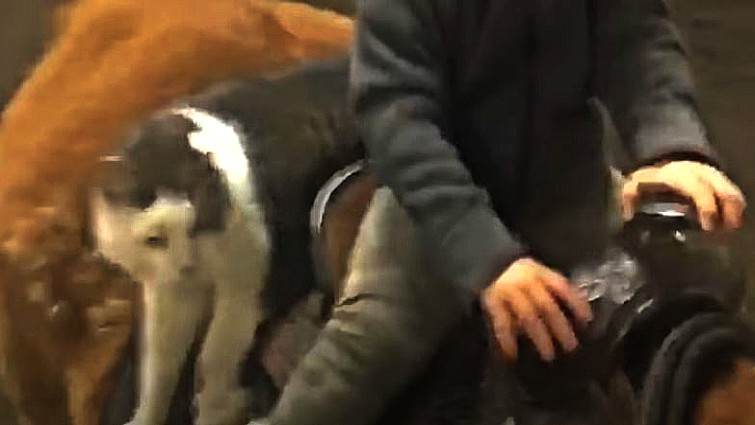 After all, they are amazing animals and one thing that you can't deny about them is their fairytale beauty and the infectious positive energy. Not only us, but animals usually have the same approach to horses as well, they are either so intimidated to get close to them or they either want to befriend these beautiful giant animals in front of them.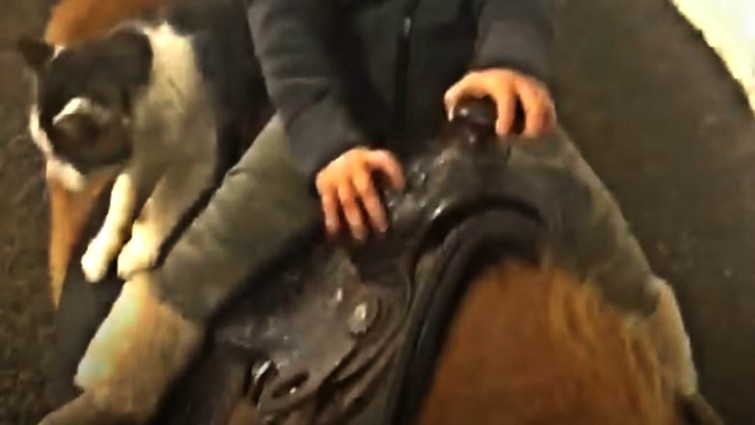 The second seems to be the case with this sassy cat. No one should ever try to tell Gumphrey to get off his high horse because it's quite literally the cutest place he hangs out. The lovable senior cat is definitely the most unusual equestrian at the Fieldstone Farm in Holland, Michigan, and we're purr-pretty sure he's okay with the attention he receives there.

According to FOX 17, who first reported the story, the cat was raised at the farm and has been riding — standing in the saddle by himself or laying in the lap of a human rider — since he was little. "It was a cold winter day, he was about 2 years old, we looked out our house window and we saw him on one of the horse's backs in the pasture," stated head trainer Meagan Hengst.

"He did it all by himself out there." Now a little older and heavier, Gumphrey often needs a lift getting onto a horse's back but he apparently still likes the view. Aren't they the cutest duo of animals in the world? Well, I am pretty sure there is a lot of competition, hence I won't put my hands on fire for this. Have a look at the video and enjoy!