We believe that everyone is familiar with the farriers, especially horse owners who recognize how important is to hire one. The farrier is very necessary because he is able to identify both the symptomatic process and the treatment plan by giving conclusions about different problems such as the hoof growth, hoof and shoe wear, structural and functional anomalies, new changes, shoeing history, etc.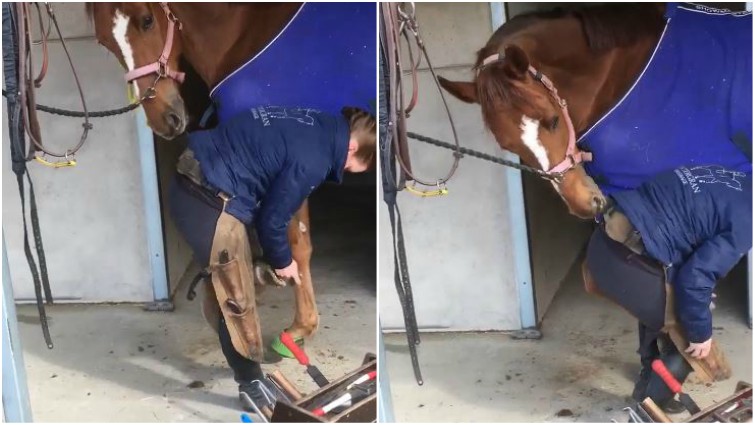 In order for a horse to train well and run well, you definitely need a good farrier in your side. Some farriers have managed to develop wonderful connections with horses by treating them with care and respect.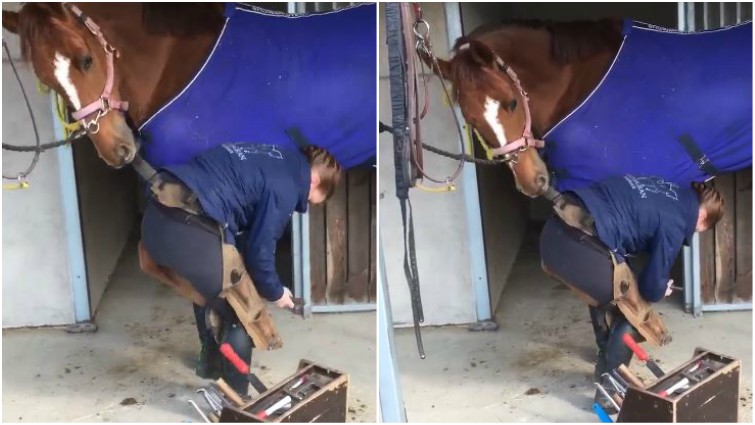 One of them is also Sophia Andersson, a talented farrier who has been doing this job with a lot of passion for more than 10 years.  One of her best clients is an adorable horse called Little Brother. They have created a beautiful relationship together and the horse can't stop playing with her every time they are together.

He gets bored easily so he always tries to come up with different jokes, like the one you are going to see in the video below. Although it looks dangerous for some people, Sophia said that she is very patient and wasn't worried that something might go wrong.

She has been doing this job for a long time and knows how to make her work very safe for herself and for the horses. Well, there is nothing wrong with having fun once in a while, especially with the right persons. Watch the video below to see the funny situation!
Livet som hovslagare (tuggleksak) åt Lillebror 2,0 #thoroughbred #racehorse

Posted by Sophia Andersson on Friday, May 3, 2019