In the horse world, we get to see a lot of different types of friendships and all of them are unique in a way or another. Some of these friendships are easily predictable, meaning that we can all guess that these animals can be very good friends with horses as we see them interact with each other every single day. For example, if you see a horse and a dog together, both animals will most likely end up being friends as they go along very well with each and they are both very similar when it comes to their personality.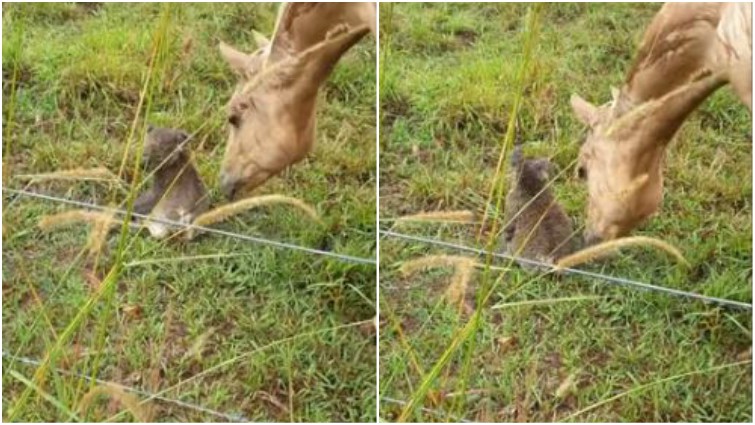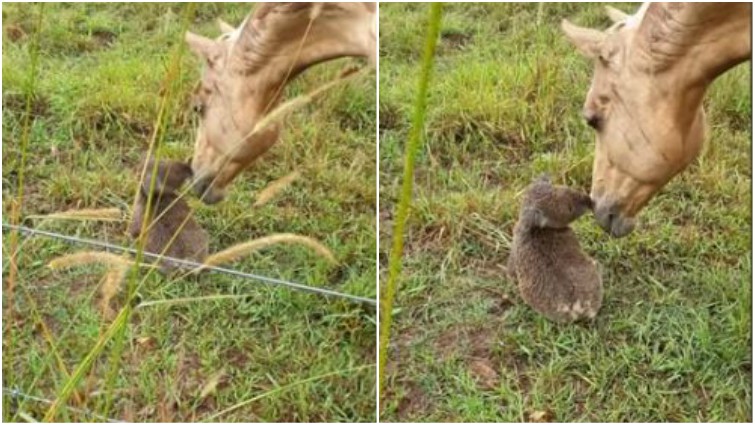 Not only a dog but a lot of other animals as well. On the other hand, we have horses who create friendships that are very little expected from us. I am not referring only to the domesticated horses, but also the wild ones. We have seen friendships as strange as between horses and seals. It is almost unimaginable that horses and seals would live together and actually enjoy it, but believe or not, it has happened.


The friendship that you are about to see now is as unusual as this, especially because of the other animal that is not an animal that you can find everywhere in the world. A koala and horse have proved best friends come in all shapes and sizes – after striking up an unlikely bond on an Aussie farm. Heart-melting video shows the curious koala strolling casually into the paddock in Coomera, Queensland, before receiving a warm welcome. Despite being dwarfed by his hoofed hosts, the cuddly creature shows no fear – even planting an affectionate kiss on the sociable steed's nose.


Babysitter Alma Mendo, 35, feared for the little explorer's safety when she spotted the horse's advance but soon realized he was a gentle giant. Isn't it one of the cutest friendships that you have ever seen. Well, it can happen only in Australia, as it is the only place where we can actually find Koalas. The next time I am expecting a friendship between a horse and a kangaroo. Who knows, maybe it will happen. Please have a look at the video below and let us know what you think!