The main thing that brings all of us here together is the love that we have for horses. They are one of the most amazing animals in the world and since the day that they entered our lives, they have contributed a lot to our emotional and mental state and in a very positive way. No wonder why they are one of the most popular therapy animals, with a healing power that sometimes exceeds the best doctors in the world. If we are talking about young foals, although being very little, it is crazy, the positive energy that they reflect on us.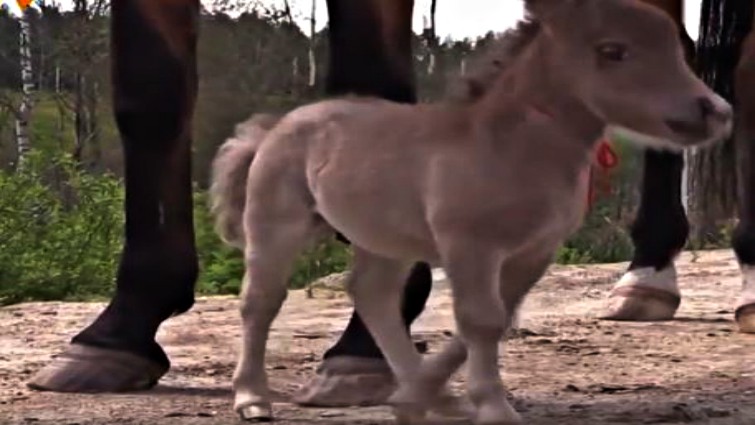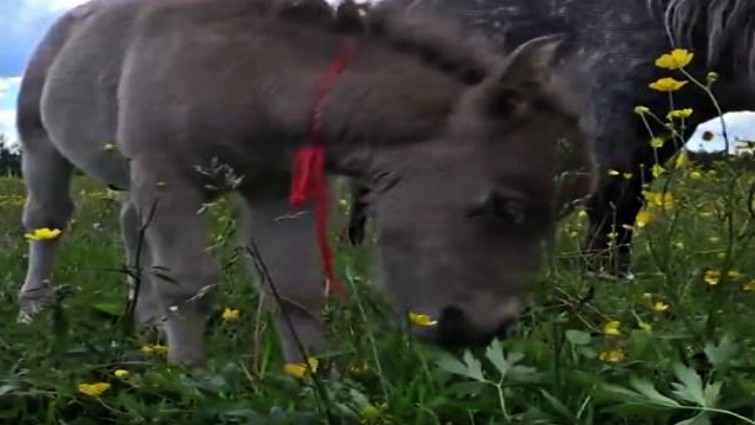 They are all so adorable and very playful, you will never get bored with them as they have inexhaustible power that keeps your mood up the whole day. They are generally small animals but some of these can be small to extents that can be unimaginable for a horse and Gulliver is definitely the case. This little fellow in the video, an American Miniature horse, lives in a happy-go-lucky environment on a farm not far from St. Petersburg.


The foal used to be the size of a cat (about 30 centimeters) when he was born, he has grown a little since then, reaching 40 cm. Though, when he grows up, his full height will be no more than half a meter. The little animal, which was born to a miniature horse, is doing well despite being half the size it should have been. The horse, ironically named after the giant Gulliver, is now being cited as a candidate for the Guinness World Records.


His owner Elena Chistyakova, who lives in the village of Skotnoye in north-western Russia's Leningrad Oblast region, said his birth was a "miracle". She said: "When I was told we got such a tiny baby on our farm I did not believe it. And then I saw it, it was as big as a cat. Even now looking at him, he does not seem real. It goes out of every prediction that we might have for the size of the horse. Please have a look at the video and share some love for the little Gulliver.
A little goes a long way: meet the tiniest horse in the world. https://sptnkne.ws/gt8C

Posted by Sputnik on Wednesday, December 27, 2017